LA GRANGE, Ky. (WDRB) -- It's a season of firsts for Oldham County High School football.
Ta'Shawn McBroom is in his first year as the team's head coach, the Colonels defeated county-rival South Oldham last week for the first time since 2010, and most importantly, are 5-0 for the first time in 24 years.
After spending four seasons as an assistant coach for Michael Fox, who left the head coaching position at Oldham County to become defensive coordinator at Trinity, McBroom was promoted in March.
"The transition went pretty smooth," McBroom said.
For any coaching transition, it helps having a proven quarterback with years of starting experience.
Midway through his senior year, Sam Young has amassed more than 4,300 passing yards and 1,500 rushing yards and 85 touchdowns in his career.
As a freshman in 2018, Young primarily played defensive back at the varsity level, leading the team with four interceptions. He did start in Oldham County's first-round postseason win against Doss, throwing for two touchdowns while running for another two scores.
Early on, McBroom and the coaching staff knew Young was a special talent.
"We always knew that he would be our future guy at quarterback," McBroom said.
Oldham County finished the 2018 season with 10 wins, its first time with double-digit victories in a season since 1998.
The following season, Young assumed the role of starting quarterback for good, throwing for 24 touchdowns and 1,755 yards while rushing for 551 yards and 14 scores as Oldham County won the Class 6-A District 8 title.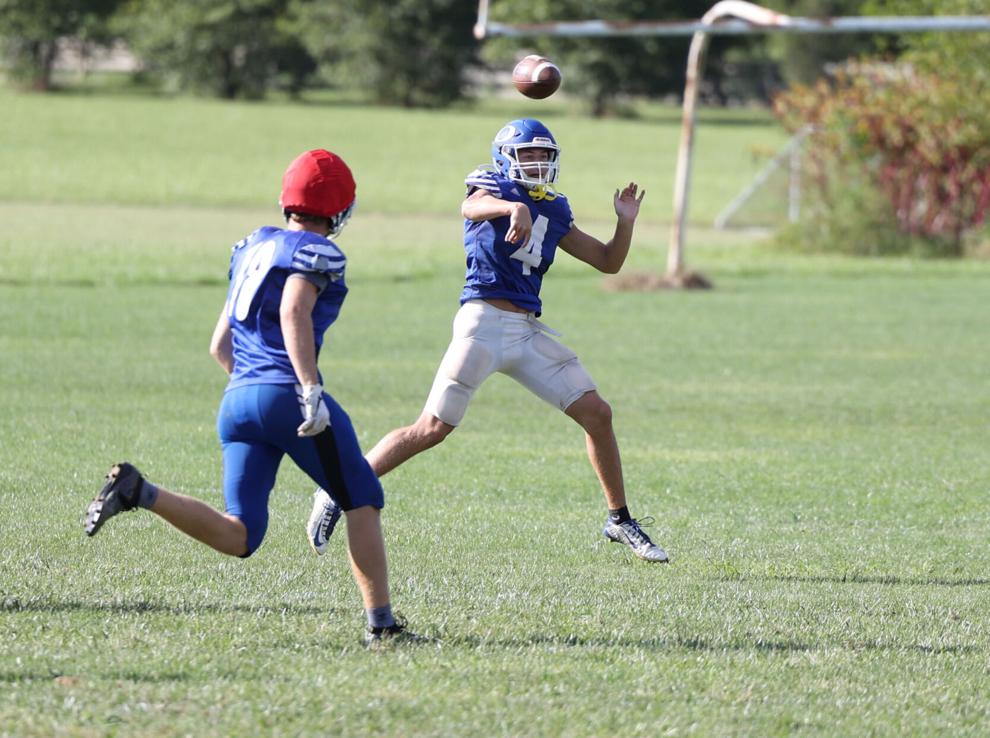 In shortened season due to COVID-19, McBroom was the team's offensive coordinator as Young was voted Class 6-A District 8 Player of the Year last fall.
"We've had chemistry since his freshman year," McBroom said.
In his final year, Young hasn't thrown an interception or lost a fumble. McBroom says the turnovers, or lack thereof, is a big part of the team's offensive success, which is averaging 39.5 points per game.
"I really love his decision making right now, I think he has been awesome with the ball," McBroom said.
While Young is leading the team in passing and rushing for the second straight season, he's finding the right spots to do both.
"Balance is good, Coach McBroom gives me a lot of freedom to do both," Young said. "It's worked well this season."
It helped having an offseason of work becoming a more polished quarterback. Young was invited to the Elite 11 quarterback competition in Indianapolis, going against other signal callers around the region and country.
"You'll see a lot of good football there," Young said. "It shows you what you need to work on individually."
A former running back at the youth football level, Young now plays the quarterback position with a certain swagger and attitude that came from childhood.
"I was the youngest out of four kids playing in a neighborhood, so I either had to do that or get picked on," Young said.
As a leader, McBroom says Young can "galvanize the troops." Young's teammates agree.
"He works hard, he's got talent," senior Brian Monteleone said. "I don't know where we would be without him. I feel like we wouldn't be on this winning streak that we have right now."
Monteleone is the team's leading tackler and was in the middle of a defense that stopped a 10-game losing streak to South Oldham on Sept. 17 with a 28-20 win.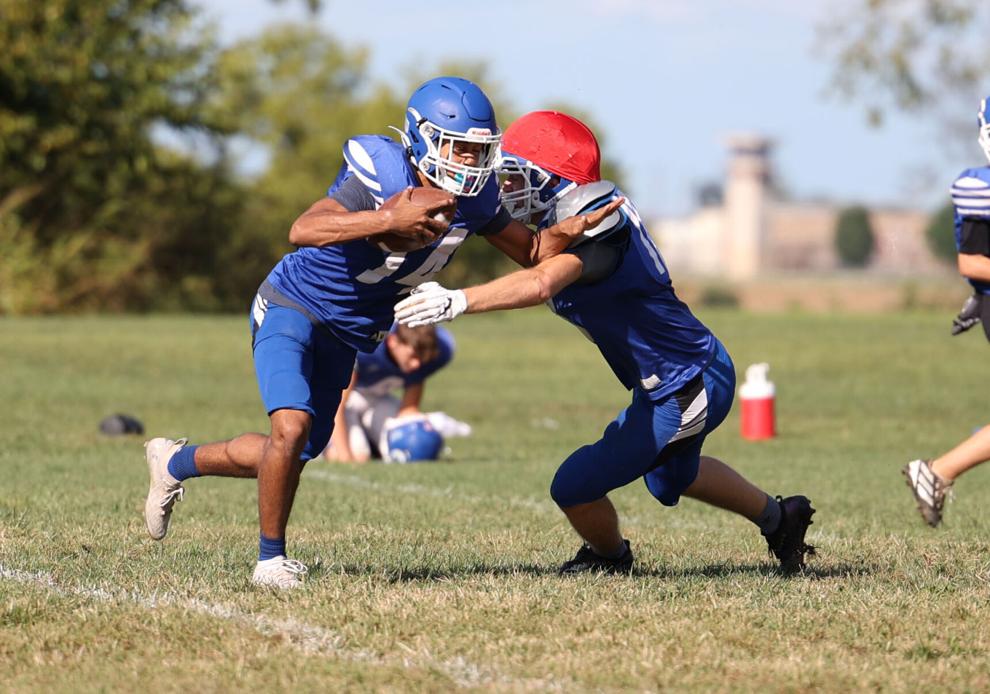 "It's just a horrible feeling to lose against your rival," Monteleone said. "When you win against them, after 11 years, you get to redeem all of your teammates that played before you."
After the season started with a victory over Simon Kenton and blowout wins against Shelby County and Fern Creek, the Colonels soon turn their attention to district play in October.
The team takes an undefeated record into its second half of the season.
"It's such a big confidence boost," Monteleone said. "We're all hungry, we're all expecting to win, and also keeping our minds level."
Copyright 2021 WDRB Media. All Rights Reserved.