Both Indiana and Kentucky will do their statewide tornado drills Tuesday morning after Kentucky initially postponed their test that was scheduled earlier in March. The test alert will go out at 10:15 AM EST/9:15 AM CST. Outdoor warning sirens will sound, the Emergency Alert System will trigger on TV and radio, and the Wireless Emergency Alert on your phone may go off, too. 
When you get the alert, practice your tornado safety plan. The pandemic has disrupted our lives, and many of you now spend a majority of your day somewhere different than you did last February. When children are in school, they practice tornado drills. If your student is still learning at home, they may not be as familiar with the tornado plan at home. Even if you've never practiced your safety plan before, this year is a great reason to try it out before the weather gets bad.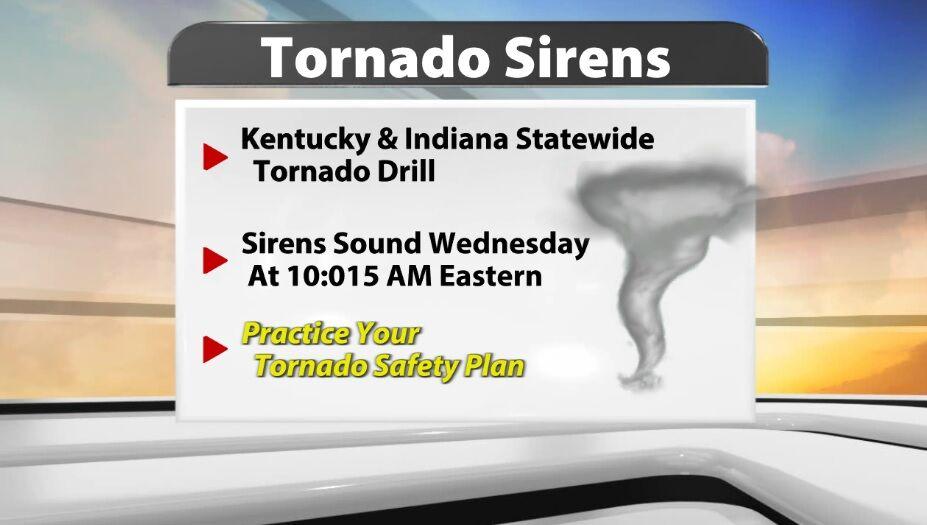 What do we mean by safety plan? First, you need to know where to go to stay the safest. Think about this at home, at work, and other places where you spend a lot of time. You want to go the lowest level and get away from windows. Find an interior space, putting as many walls between you and the outside as you can. When I was a kid, my mom kept blankets, pillows, and games near our "safe space" so we were comfortable and had something to do when we had to stay down there for a while. Shoes and helmets are other good things to keep in your safe place; the helmet protects your head from debris, and if your home is damaged in the storm the shoes are to protect your feet when you leave your designated "safe place." If you have specific questions about where you should go during a storm, you can reach out to me (Hannah) on social media using the links below my picture at the top of this article.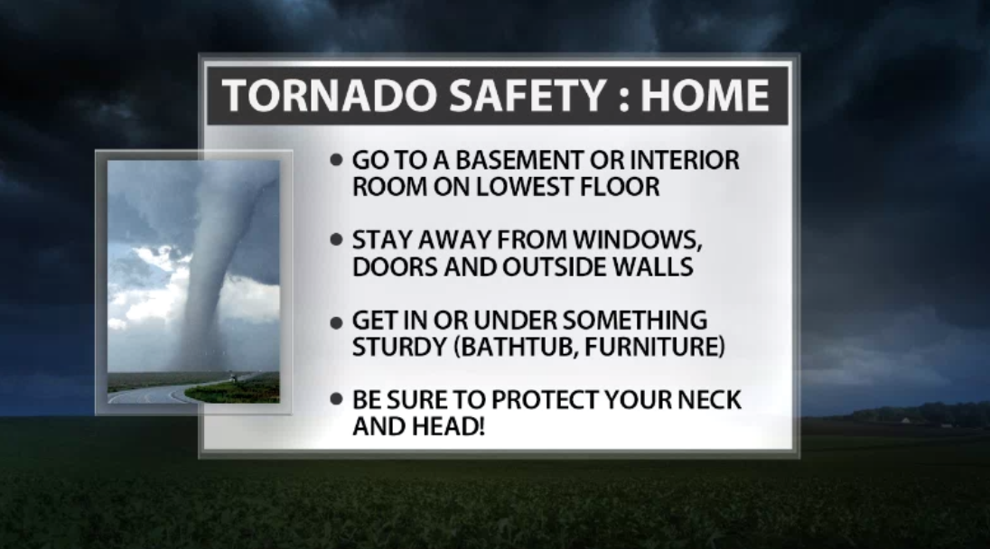 The other critical piece of your safety plan is how to receive weather alerts. When a warning is issued, you need to know immediately so you can take action. Outdoor warning sirens are NOT an acceptable method to rely on to make sure you know when bad weather is coming. Those are only meant to alert you when you are outside, and there are not enough of them to cover every place outside you might be. 
You should have at least two reliable ways to receive warning information. One of those can be local television stations if you know you will already have the TV turned on. A NOAA weather radio is one of the most valuable tools when it comes to alerting you about new watches and warnings if you are not paying attention to the weather. If you need help programming a NOAA weather radio, here's a blog post I wrote that might help you. If you're still having trouble, reach out to me using the social media links at the top of this page. An app on your phone, like the WDRB Weather app, can also send you weather warnings if you have allowed notifications from the app. Click here to find it in the Google Play store or here to find it in the Apple App store.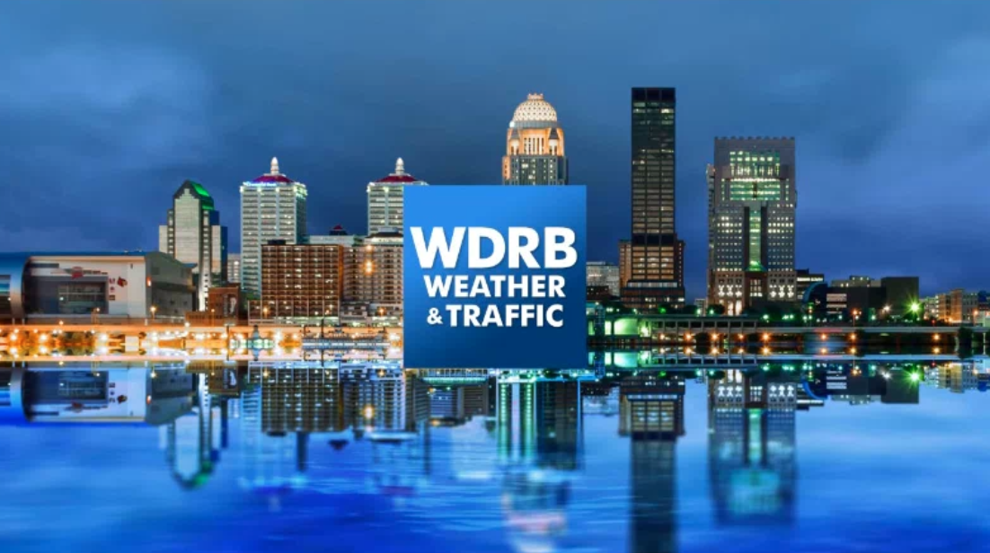 Here are some Frequently Asked Questions the National Weather Service office in Louisville answered in their post about the drill: 
Q: Will the Tornado Drill set off the Emergency Alert System? 

A: Yes it will, including both NOAA Weather Radio, local TV and radio stations, and cable override. The one exception is in northern Kentucky, where the message will be sent as a Routine Weekly Test on NWR, per agreement with Cincinnati-area broadcasters. 

Q: Will the Tornado Drill set off the Wireless Emergency Alert (WEA) on my mobile phone?

A: No. WEA will disregard the message because it is identified as a TEST. 

Q: Will the Tornado Drill set off the outdoor warning sirens? 

A: The decision to activate sirens (or not) is made by the Director of each County Emergency Management Agency. 

Q: Why not do the drill concurrently with the monthly siren test?  

A: Different counties test their sirens at different times. For example, while Jefferson County tests their sirens at noon on the second Tuesday of each month, neighboring Oldham County tests theirs at 10 AM the same day. The Statewide Tornado Drill is a coordinated exercise. 

Q: You said the Tornado Drill wouldn't set off the cell phones, so why did my phone alert me anyway?  

A: If you are set up to receive alerts through a third-party vendor, some of them may still push the message to your cell phone. Others might not.  

Q: Why didn't my Weather Radio go off?

A: There are several possibilities.  We'll address these individually…  

Is it set to the correct channel and programmed correctly?  Information on frequencies, coverage areas, and county codes can be found at https://www.weather.gov/lmk/weather_radio-lmk

Are you in northern Kentucky? The areas served by NWS Wilmington, OH would have received a Routine Weekly Test (instead of a test Tornado Warning), and your radio should at least be flashing that message. 

Are you near a border between County Warning Areas, and listening to a transmitter that is run by a different office than the one that serves your county? If this is the case, your county may not have been included in the neighboring office's test Tornado Warning, but just the office that serves your county.  We do this with the drill so that each transmitter broadcasts the test message only once.  However, rest assured that when an actual Tornado Warning is issued for your county, all transmitters that cover your county will broadcast it. 

Q: Why bother with a tornado drill if the kids aren't in school? 

A: The Statewide Tornado Drill is an opportunity to review and practice your tornado safety plan whether you're at school, at home, or at work. Tornadoes can strike at any time of day, so it's important to have a plan for any location where you spend a substantial amount of time. 

Q: Will there be an evening tornado drill? 

A: Unfortunately, no there won't. Activating the EAS isn't something that we can do multiple times for a test/drill. But today is a good time to discuss what your tornado plan is at home, or wherever you happen to be in the evenings.