Widespread rain from this morning has continued to progress east. We are predominately cloudy and dry, but there will be a few breaks in the clouds. A shower or two this afternoon and evening is possible, but you have a better chance to stay dry. Tomorrow we will start off dry and a new system will arrive bringing a wintry mix to part of the area.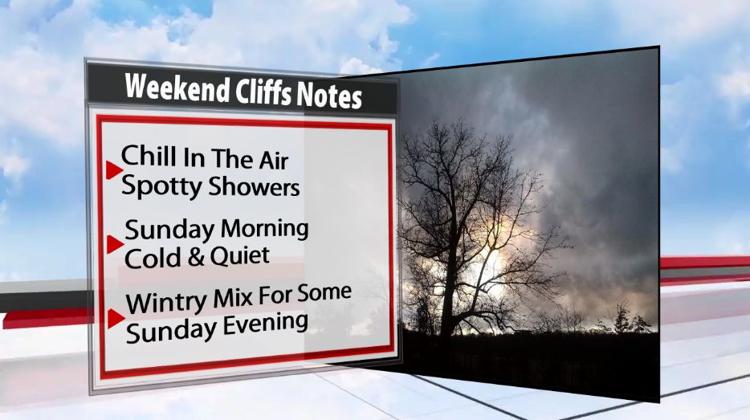 Sunday morning and early afternoon will be quiet and chilly, but notice that precipitation will be headed our way from the west.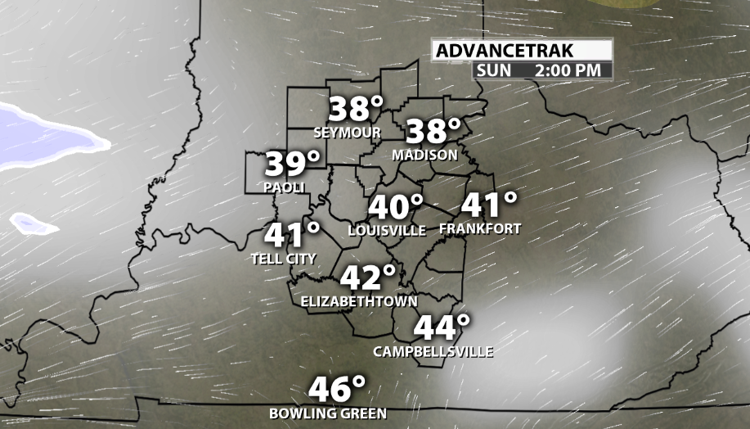 As the evening progresses, precip chances will increase. This is the best chance to see wintry weather. This is most likely in southern IN, while most of Kentucky will see plain old rain. This is generally along and north of I-64.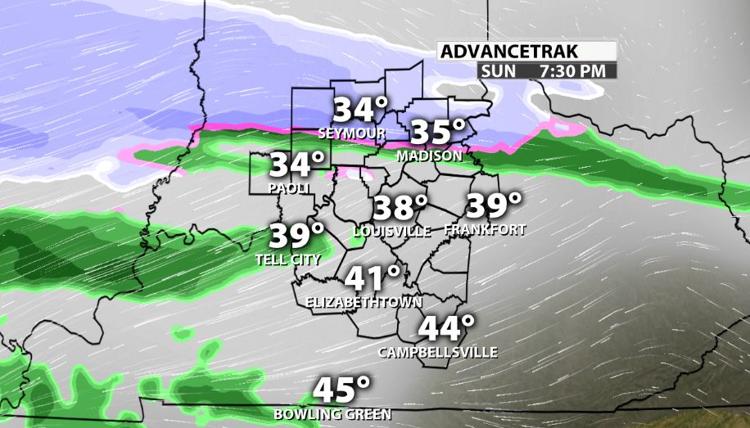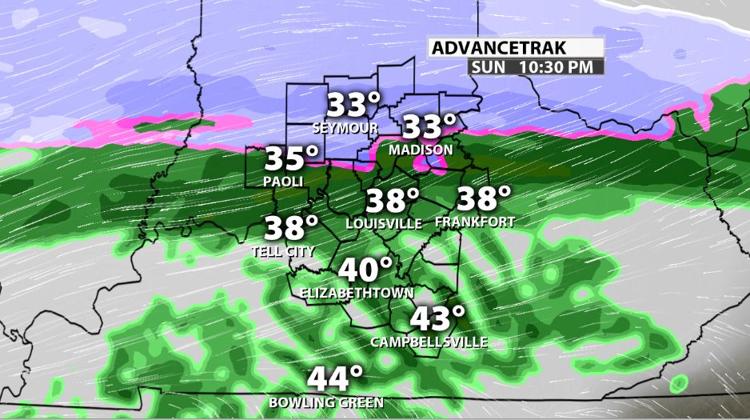 There could be some slushy accumulation. Accumulation will be highest to our NW and outside of the WDRB viewing area. There could be some icy and slick spots as snow changes to rain because there will be a period of time with sleet and/or freezing rain. Any accumulation will not last long because the rain will wash it away. This period of wintry weather looks to be brief and should be gone by the morning commute on Monday. HOWEVER, it will still be raining, so it could be slower!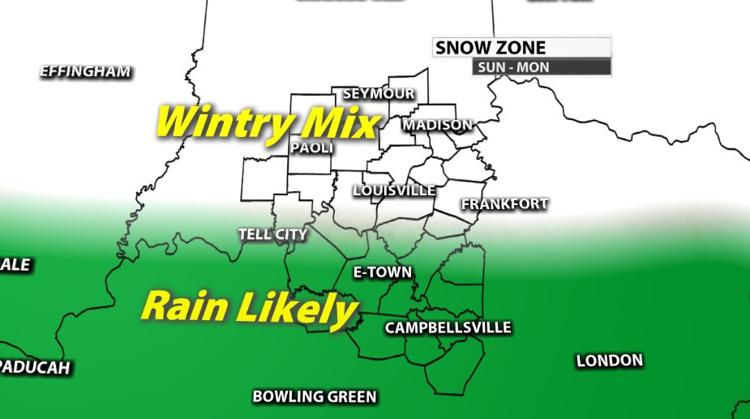 This change from a wintry mix to all rain happens because a warm front will be lifting north through our area and increase temperatures. The wintry mix will be ahead of the front and rain will be behind it. This will occur late Sunday into Monday.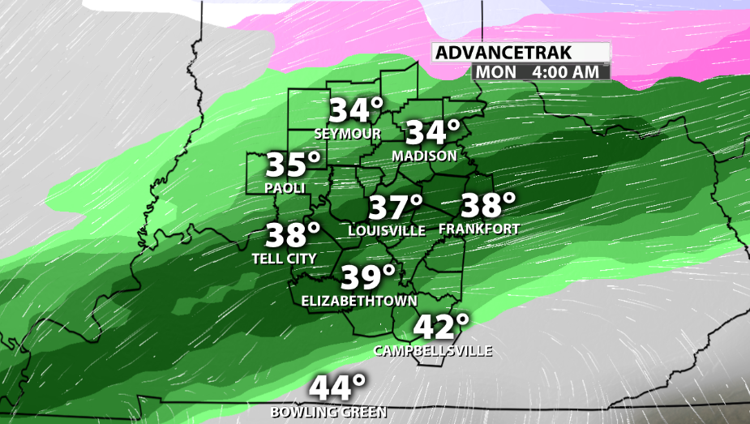 Widespread rain looks likely throughout majority of the day on Monday. There will also be a spread of temperatures. It will be coldest in our northern communities and warmer to the south in central and southern KY. Due to the warmer temperatures and a bit of instability there could be a thunderstorm on Monday! The thunderstorm potential is most likely south of the parkways. The severe threat is in the deep south. Monday will be gusty, too!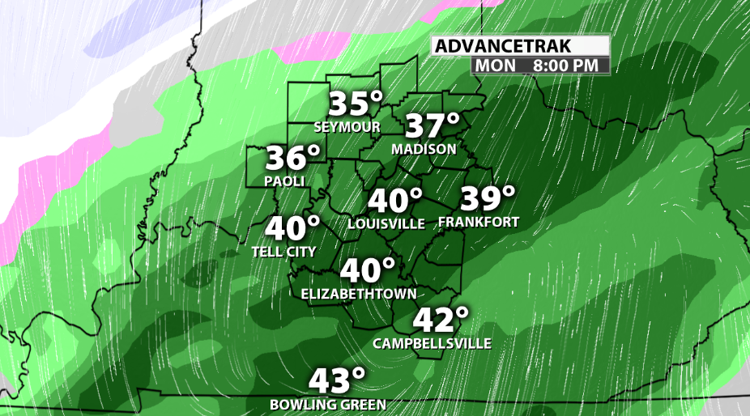 The back end of this system will be cold! We could see some snow showers on Monday night/early Tuesday morning. However, it appears to be brief as moisture will be decreasing.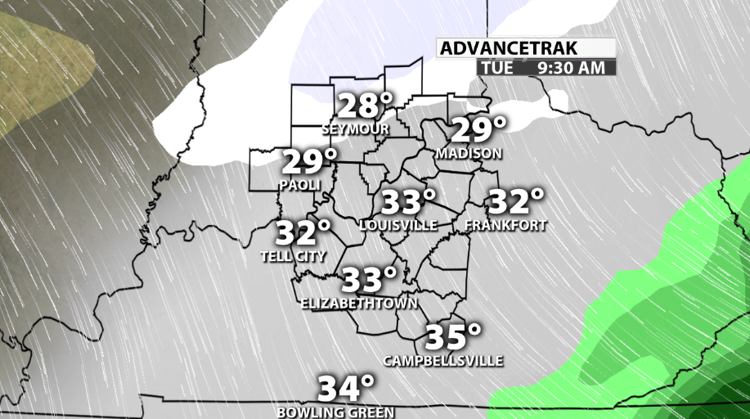 The highest rainfall totals will be along the path of a low pressure sliding over the area on Monday. Higher totals are expected in Kentucky, with smaller totals to the north. We will continue to monitor this storm over the next day and will post updates on our social media pages and the WDRB Weather App!