Light spotty showers have been ongoing since early this morning, particularly along and north of I-64 as a cold front slowly drifts south.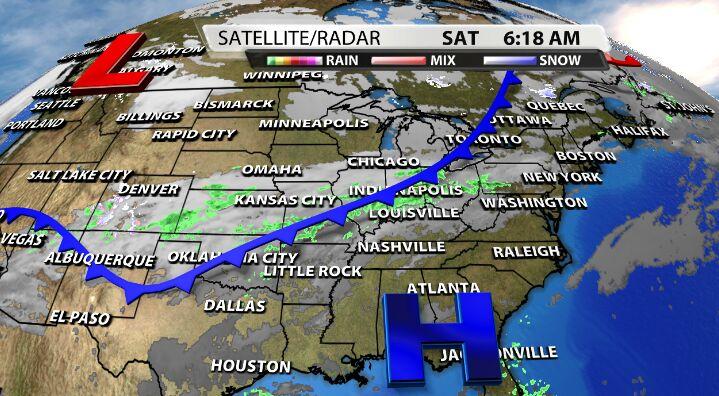 Scattered hit or miss showers will be a theme of the day today, especially along and north of the Parkways. Rainfall totals will remain light. It will also be dreary with considerable cloudiness and cooler temperatures than what we have seen over the last few days.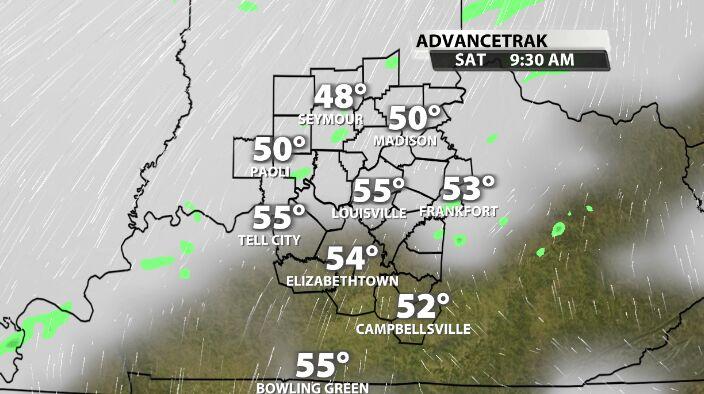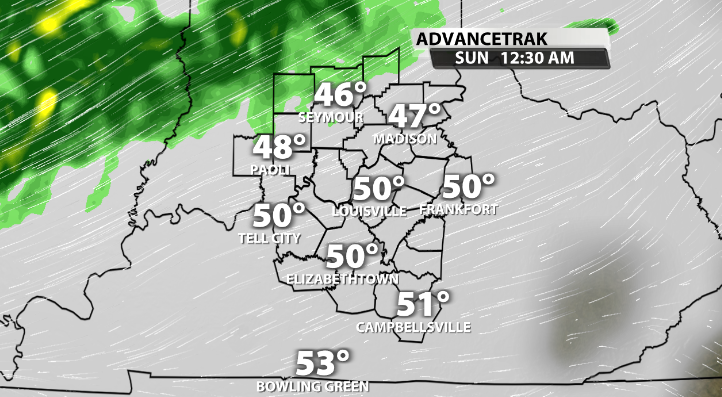 We have already seen our high temperature for today. Most of the day will be in the mid to low 50s. During the entire weekend, temperatures will not change much. Lows tonight will be in the upper 40s and highs will be in the mid 50s today and tomorrow.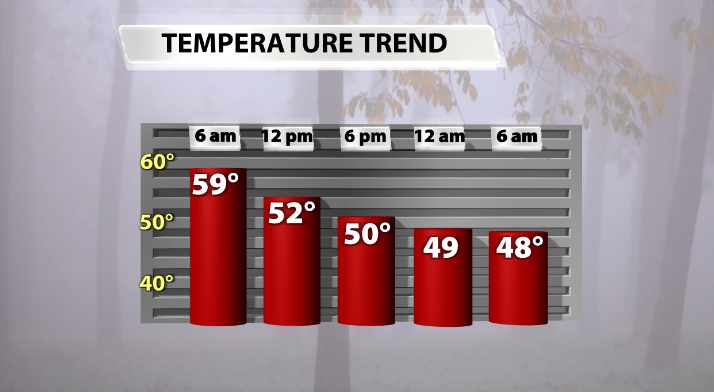 Not everyone will see rain today, but that will likely change by tomorrow. Showers will increase in coverage and become steadier tomorrow. It will also amount to more. Timing has sped up in the last day and we will likely see widespread showers by the mid to late morning and those will continue into the early evening. Scroll through the images of Advancetrak to get an idea about timing and coverage of rain tomorrow.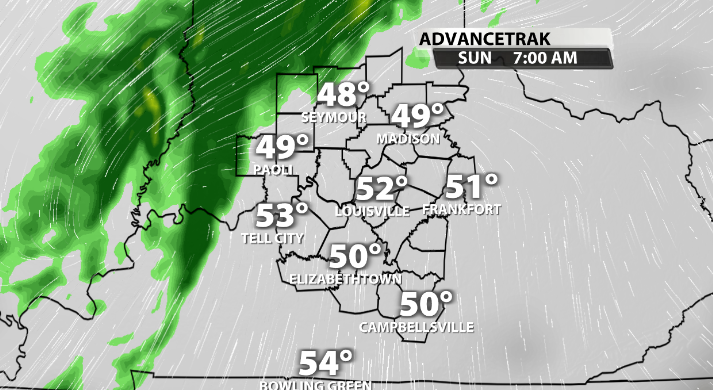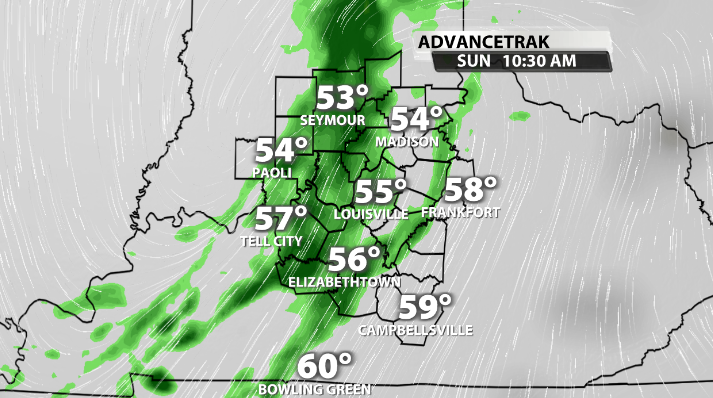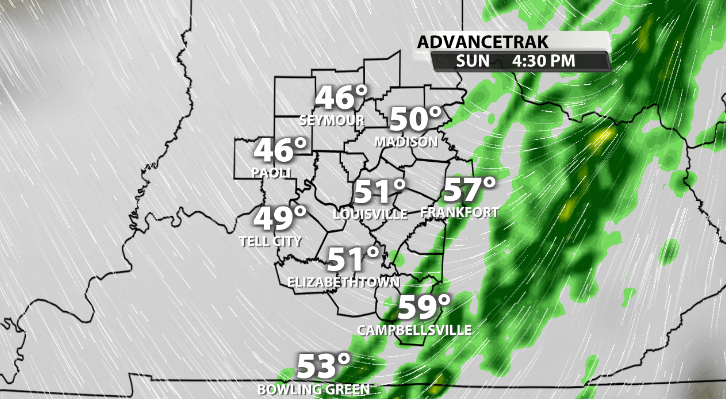 Rain will end by the Sunday night and clouds will clear overnight into Monday. This will allow temperatures to dip into the 30s by Monday morning. This is seasonably normal though.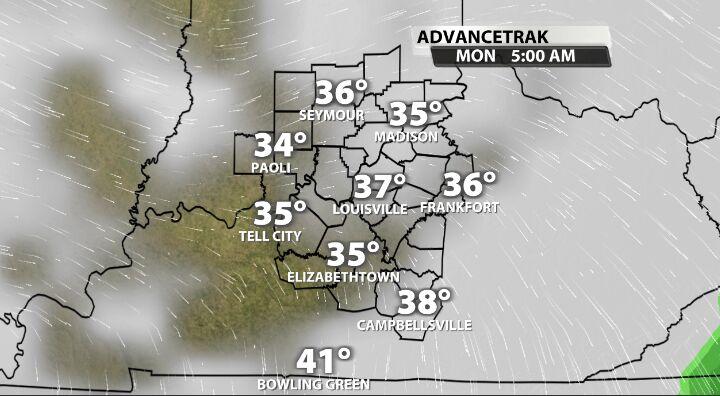 Rainfall totals throughout the weekend will likely be 0.25-0.50 for most locations across Kentuckiana. However, there could be some locally higher amounts of 0.75-1.00''. That is most likely in our northern communities in Southern IN.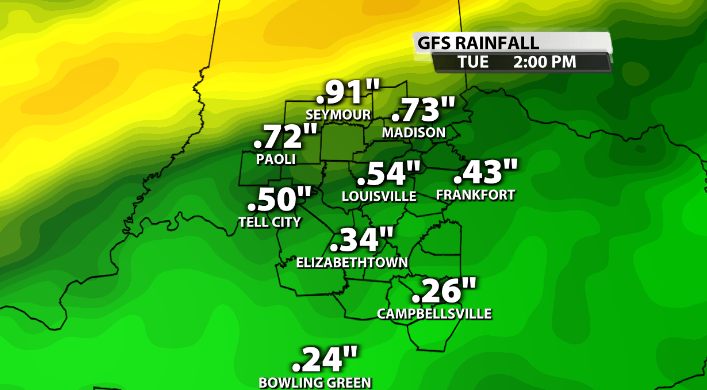 Hannah Strong will have the latest information this evening on WDRB News at 10 pm. I will have radar updates early tomorrow morning from 6-9 am. Hope you can join us then!