LOUISVILLE, Ky. (WDRB) -- Elementary students broke out the markers and poster board Tuesday morning, but not for a school project.
It's for a fight to keep their school open.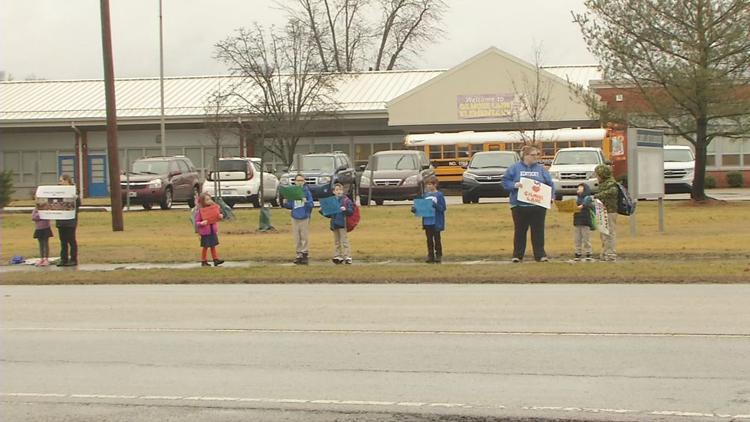 Jefferson County Public Schools wants to close Gilmore Lane Elementary at the end of the year. It's part of the district's facilities plan that still has to be voted on by the school board.
Students and parents took to the sidewalk in front of the school with signs that read "We Love Gilmore" and "Save Our School."
A similar protest is planned for Tuesday night at Van Hoose Education Center. The school board is set to meet there tonight.
Related:
Copyright 2019 by WDRB Media. All rights reserved.