LOUISVILLE, Ky. (WDRB) -- Federal agents investigating the mass shooting that killed six people, including the shooter, and injured eight others at Old National Bank in downtown Louisville kept detailed information close to the vest this week when asked about progress in the case.
Shawn Morrow, special agent in charge of the Louisville Field Division for the Bureau of Alcohol, Tobacco, Firearms and Explosives (ATF) said his agents are still combing through evidence in the aftermath of the mass shooting, including the gun used.
Connor Sturgeon, the 25-year-old employee of Old National Bank who police shot and killed after he killed five bank employees, purchased the AR-15 rifle used in the shooting six days earlier at a local gun dealer. Sturgeon's family said he struggled with depression, but they saw no signs he was planning or was capable of such violence.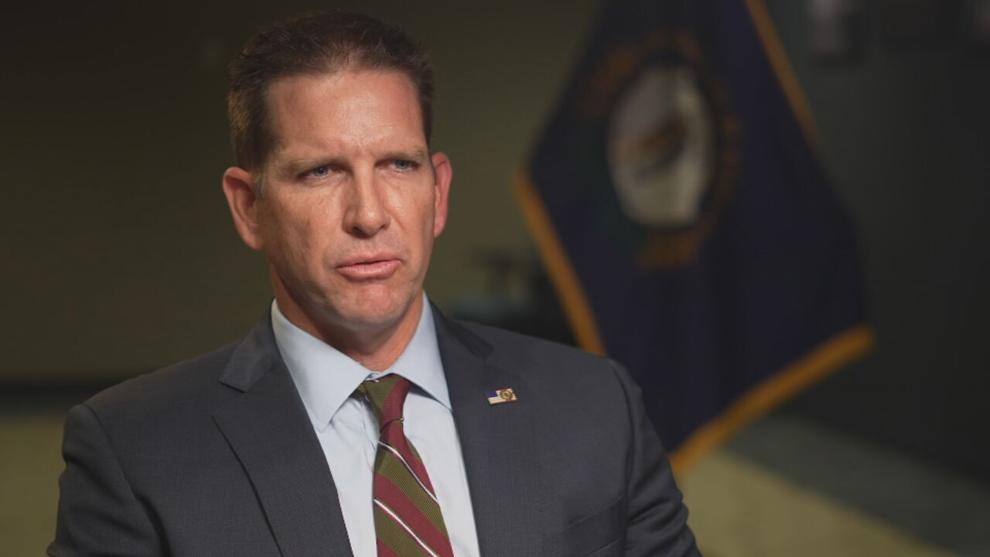 "That was a very traumatic incident not only for the victims that were involved in that but also the community as whole," Morrow said. "It's certainly not something that is going to leave the minds of people in Louisville anytime soon."
That includes ATF agents, who Morrow said responded en masse April 10 to the Preston Pointe Building on Main Street in downtown Louisville.
"On that day, ATF special agents, our intelligence analysts along with our task force officers — like they do in many instances — responded to the bank to support LMPD's response," Morrow said. "As a law enforcement agency, I can tell you our folks are certainly outraged when they see that type of criminal event like that with somebody using a firearm to take other's lives."
The federal agency's role now is to focus on the investigation into the gun. ATF took custody of the weapon, which Morrow said is a normal procedure.
"The investigation is still ongoing, so I have to be careful about what I say," he said. "It's a bit premature to talk about findings or anything that is not wise to put out just yet."
ATF is working in conjunction with the Louisville Metro Police Department on several aspects of the mass shooting investigation. In a statement Thursday, ATF said guns seized from crimes scenes by federal agents are "most often" destroyed.
"Certainly, there's a lot of interest in that particular firearm. ... ATF is responsible for investigating that firearm, where it came from and if it was used any other types of crimes."
In a statement released April 20 via their attorney, Sturgeon's family called for changes to a state law requiring guns seized by police — including his AR-15 — to be recirculated to the public via auction. The family also said it wants the weapon to be destroyed.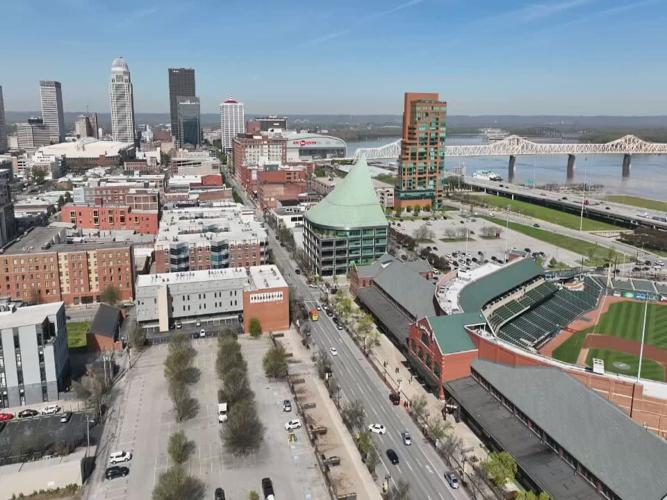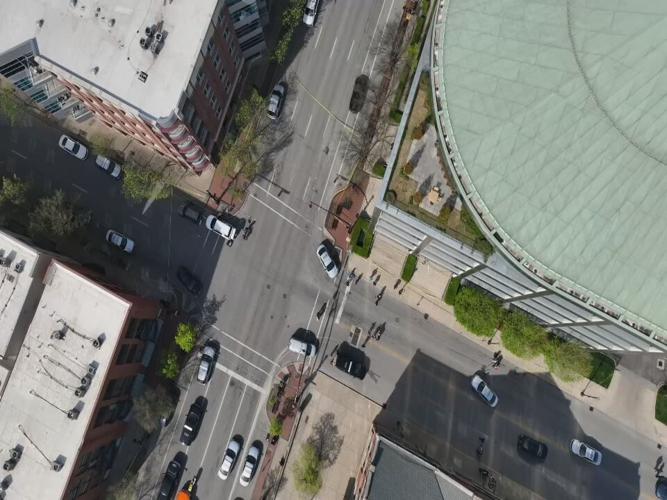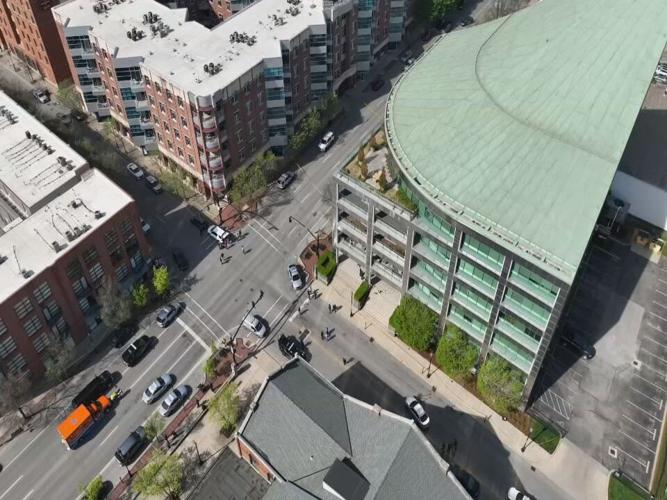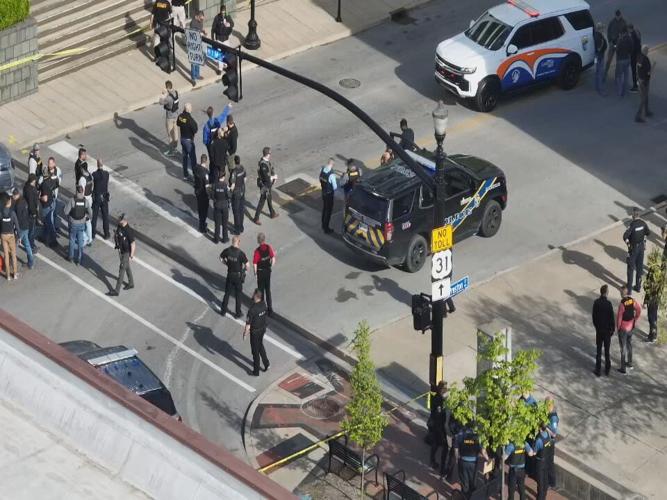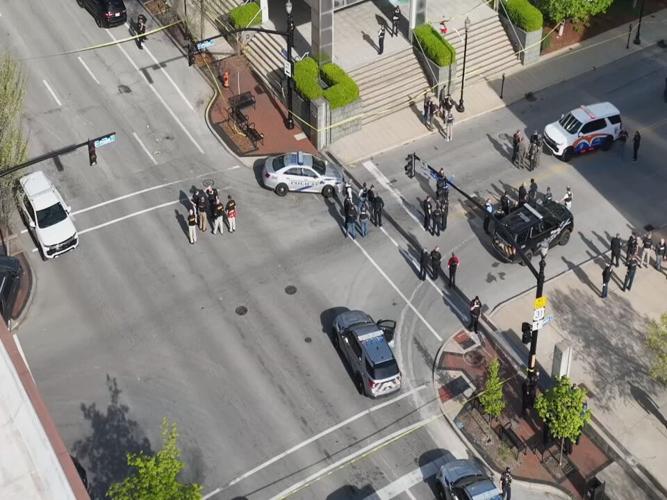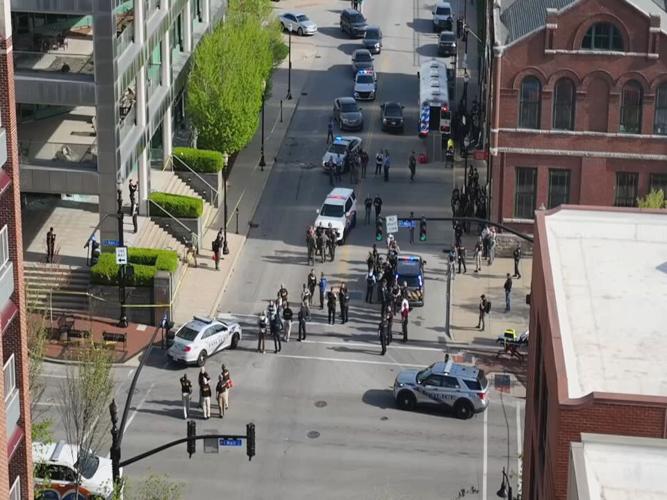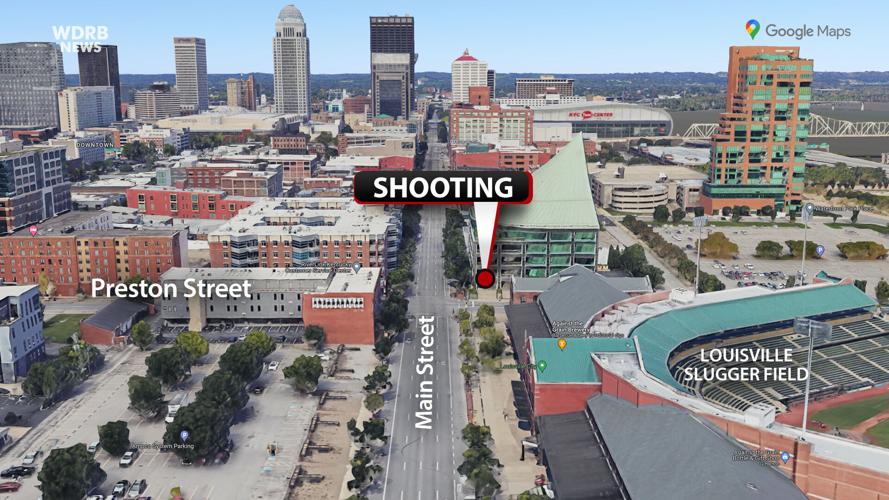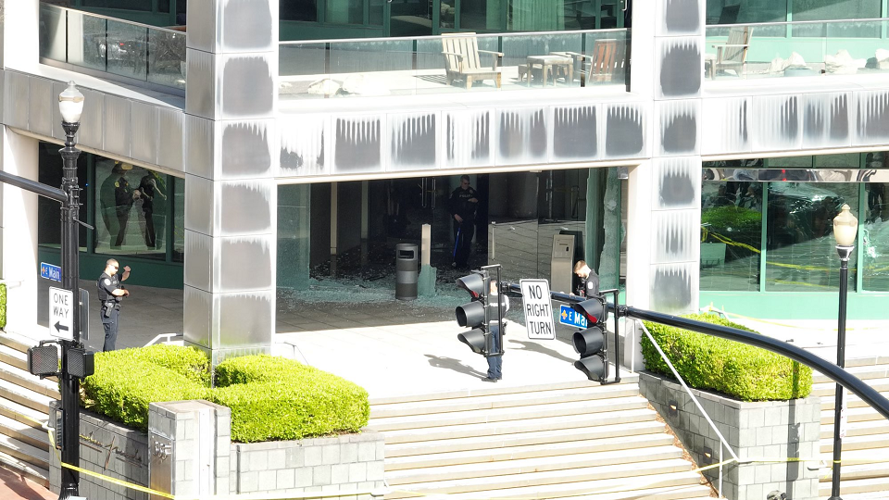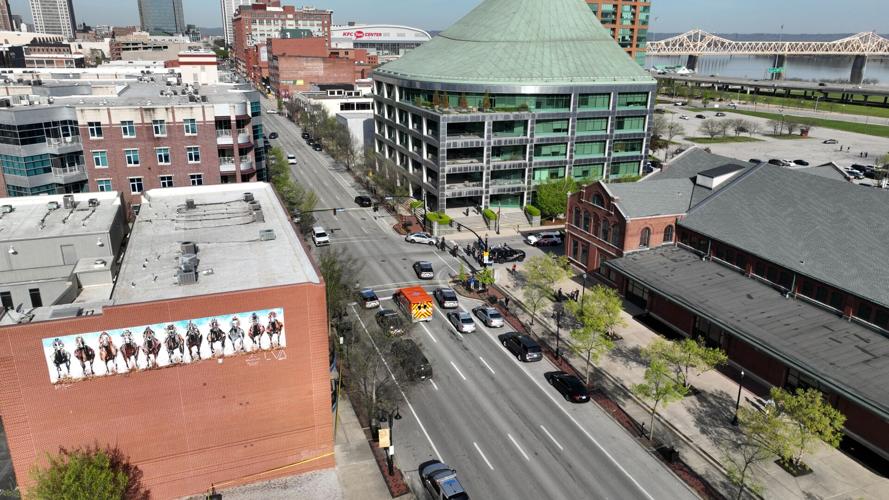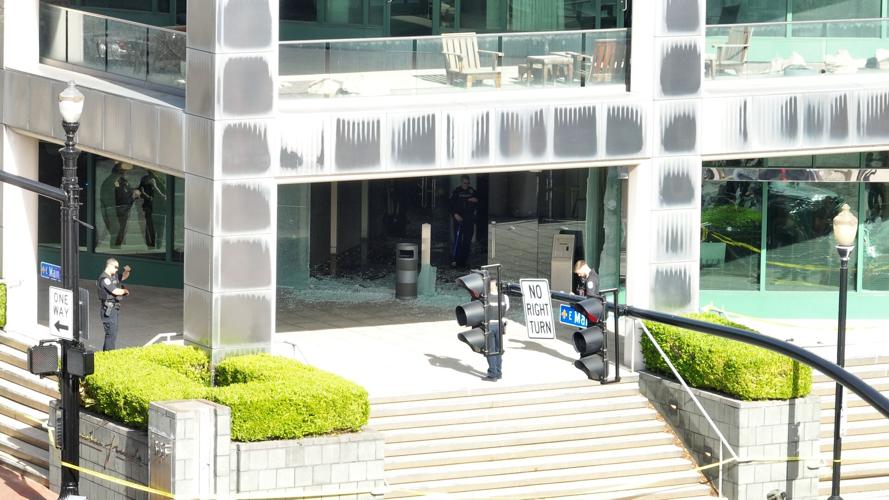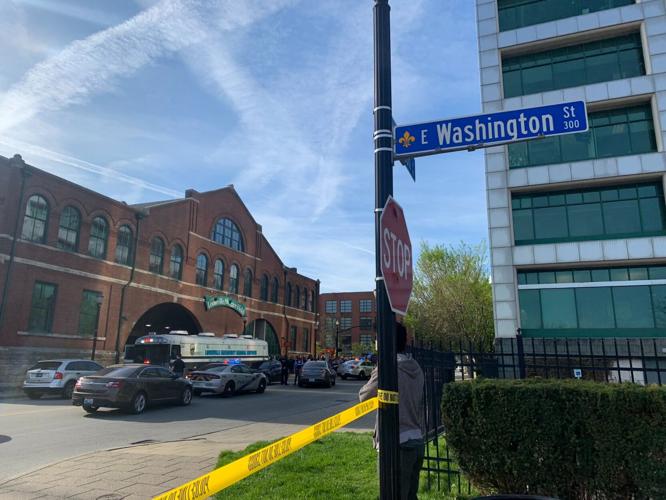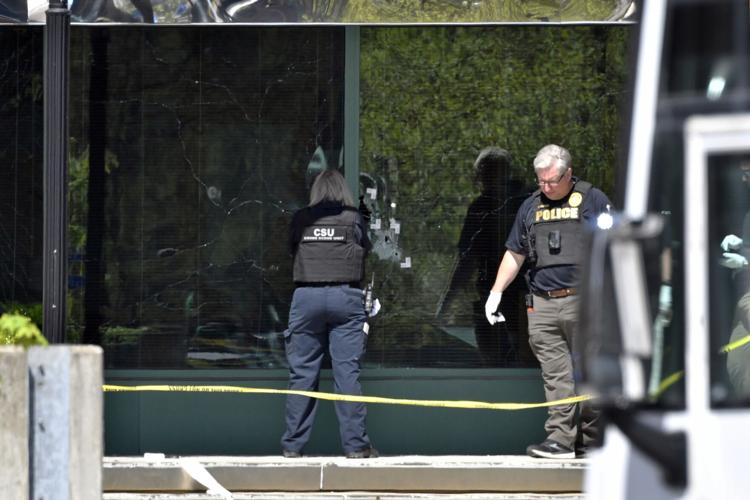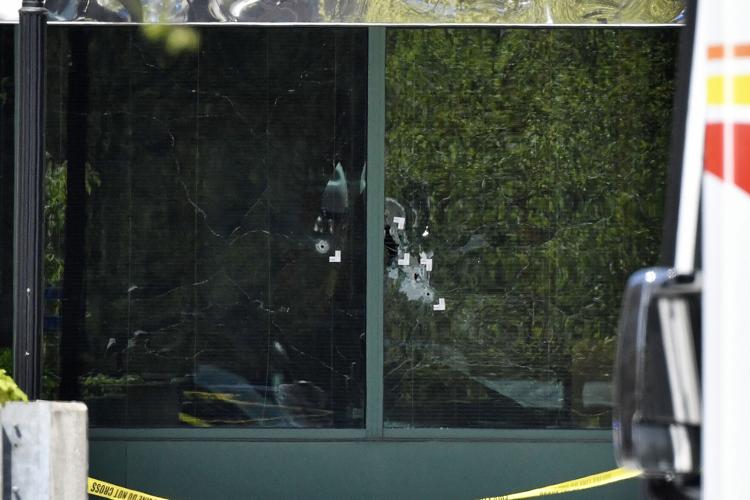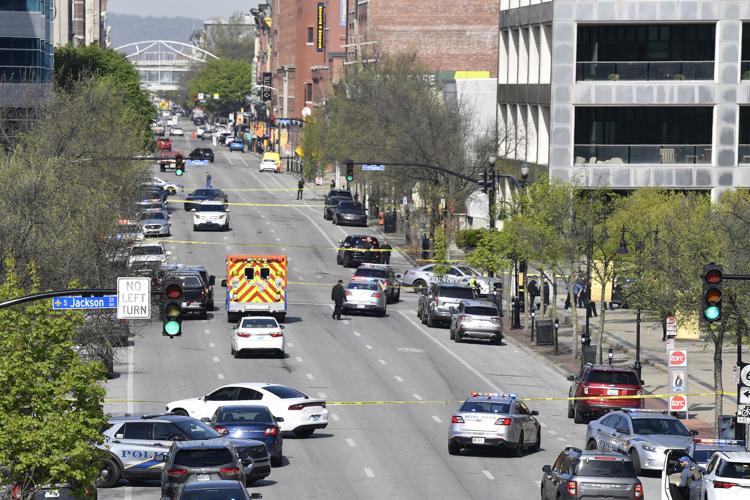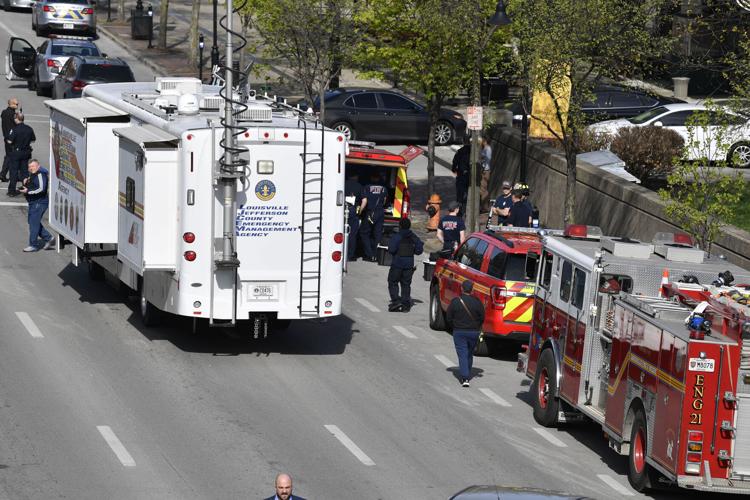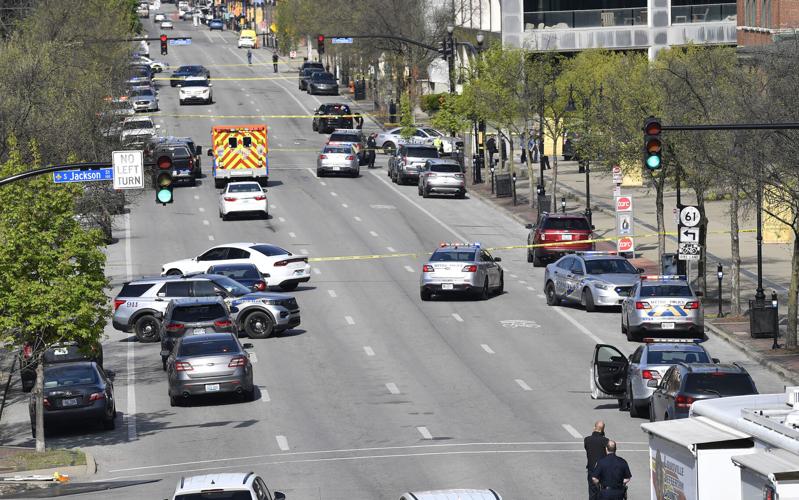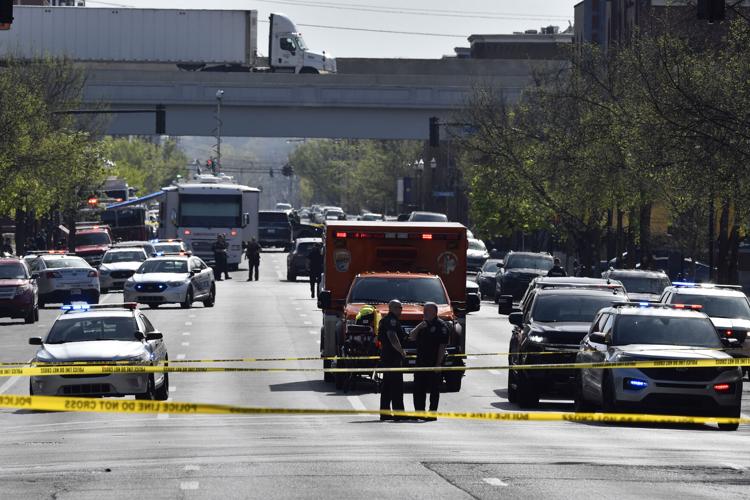 Old National Bank Shooting
"The Sturgeon family was aghast to learn Kentucky law mandated the assault rifle used in the horrific event last week be sold to the highest bidder at public auction," they said in a statement sent by family friend and attorney Pete Palmer. "The family, in conjunction with the Louisville Metro Police Department (LMPD) and the United States Bureau of Alcohol, Tobacco and Firearms (ATF), is working vigorously to ensure the assault rifle is legally destroyed and the first step in this process occurred Monday, when ATF took possession of the assault rifle. We genuinely appreciate the assistance of both LMPD and ATF in this regard. "
Special Agent Cassandra Mullins, the ATF Louisville Field Division PIO said, "I cannot go into details of a specific case, particularly an on-going investigation. In general, firearms seized by ATF in federal investigations are disposed of in accordance with federal law and are not transferred to KSP for auction."
Morrow said they're still processing the gun, and that's a process that goes through multiple channels to check the gun's history.
"One of the things we do is leverage the National Integrated Ballistic Information Network, or NIBIN, as it's known," Morrow said. "Wo we take test fires from firearms seized during police investigations or even cartridge cases seized in other investigations. That information is entered in the system, and if that firearms was used in another crime, it will tell us that."
Morrow wouldn't comment on what their investigation has turned up as it pertains to Sturgeon's motive and deferred to LMPD for what it wants to release.
"I think it's important to point out that anytime firearms are put in the hands of the wrong people, or someone who intends in harming others, that's a problem," he said.
Related Stories:
Copyright 2023 WDRB Media. All Rights Reserved.