DANVILLE, Ky. (WDRB) – The investigation into Thursday's pipeline explosion in central Kentucky could take up to 18 months, a National Transportation Safety Board spokesman said Friday afternoon.
Speaking in Danville, NTSB investigator Mike Hiller said the agency will be reviewing the 62-year-old pipeline's maintenance and inspection records and repair history. It also may take a piece of the broken pipe for further analysis in Washington, D.C.
Among other things, he said experts will analyze any corrosion on the line.
"Our mission is to understand not just what happened, but why it happened, and to recommend changes to prevent it from reoccurring again," Hiller said.
Officials are urging anyone with video of the incident to share it with investigators by emailing witness@ntsb.gov.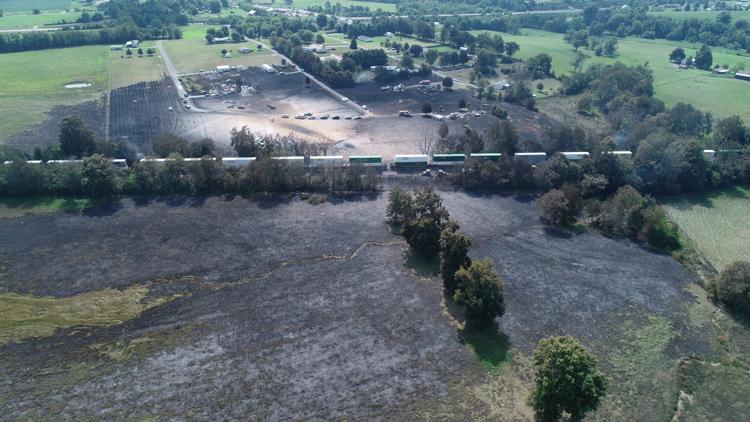 Lisa Renee Derringer, 58, died after the Enbridge-owned natural gas pipeline ruptured and exploded early Thursday in rural Lincoln County, some 80 miles southeast of Louisville. Five others were injured, officials said.
Flames from the blast were seen as far away as Lexington.
Residents displaced by the fire and explosion may be able to return to their homes to gather some belongings on Saturday, Hiller said.
The 30-inch natural gas transmission was installed in 1957 and stretches from Mississippi to Ohio, transporting high-pressure natural gas. It's one of three Texas Eastern Transmission lines that Canada-based Enbridge acquired in 2017 when it merged with Spectra Energy Partners.
Hiller said it's not yet known when the line was last inspected. An Enbridge official said Thursday an inspection probably occurred within the last four years.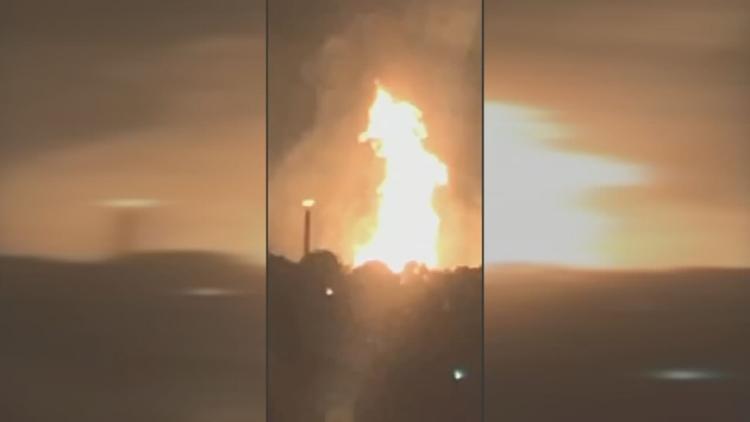 Hiller said investigators are not aware of any reports of recent gas leaks along the line, although the agency knew about a May leak at a compressor station in Lincoln County. In that case, a valve did not properly close during an emergency shutdown, according to the U.S. Pipeline and Hazardous Materials Safety Administration.
Investigators have no reason to believe there was any "criminal intent" in Thursday's rupture, Hiller said.
Their work also will review the integrity of two other Enbridge lines in the area. Inspectors plan to be in Kentucky for about a week, Hiller said.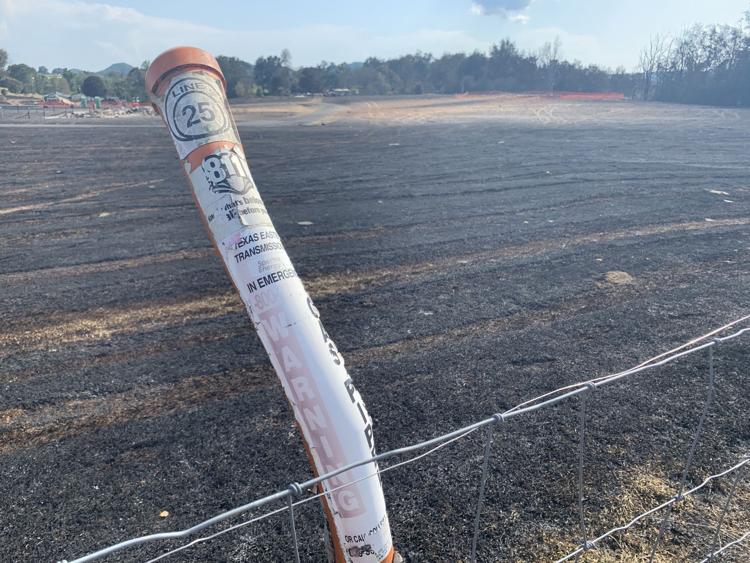 Meanwhile, survivors are still kept from their homes during the early stages of the investigation. Jason Griffitts' home is just outside the area officials have closed to the public.
"It's just amazing to see the amount of destruction and how quick it happened. It just blows your mind," he said Friday afternoon as he peered toward the charred hellscape that now borders his home. "To look at that and realize only one person lost their life is just mind-boggling, because it looks like no one would be able to escape that."
Griffitts said his neighborhood will try to heal, but that process won't be easy or quick.
"There was a quote, and I don't know who said it, but 'There for the grace of God go I,'" he said, before pausing to collect his emotions. "We need to be sensitive and tender-hearted toward the people that have gone through this and pray for them. That'd probably help more than anything."
Copyright 2019 WDRB Media. All Rights Reserved.