LOUISVILLE, Ky. (WDRB) -- Louisville Metro Police Chief Steve Conrad plans to retire in June after more than eight years in charge, a move that comes as his department faces national scrutiny over the death of Breonna Taylor.
Mayor Greg Fischer said in a news release that Conrad told him of his decision Thursday. Fischer named Col. Robert Schroeder to serve as interim chief after Conrad's departure. 
"It has been the highlight of my professional career to be Louisville's police chief," Conrad, a Louisville native, said in the release. "LMPD is full of amazing men and women who come to work each day to do their best for this community and it has been a privilege to lead them." 
Fischer did not ask Conrad to retire, said Jessie Halladay, a police department spokeswoman. 
"You all are weathering a lot right now and I know how challenging this is," Conrad said in an email to officers on Thursday. "Approach this as we approach all our struggles – as a team. Look out for each other. Show compassion to the community, even when it might not be shown to you."
In recent weeks, Conrad has endured criticism for his department's handling of the fatal March shooting of Taylor, a black former EMT and emergency room tech, who was killed in her home near Pleasure Ridge Park during a narcotics raid.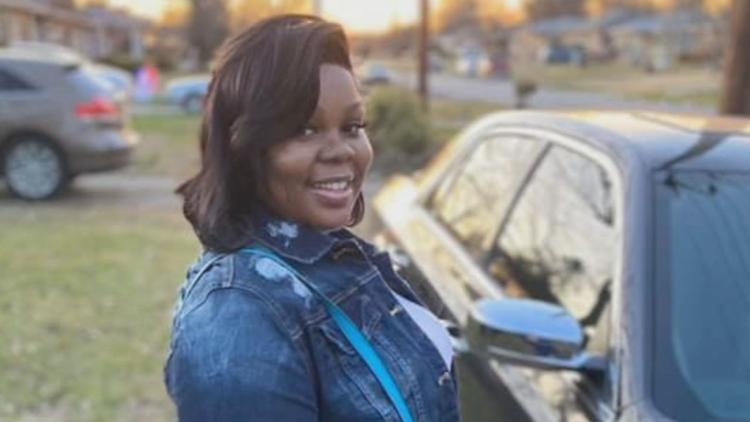 Nothing illegal was found in her apartment. Neither she nor her boyfriend, Kenneth Walker, was the target of the early-morning raid. 
The target -- drug suspect Jamarcus Glover -- had been arrested miles away before police arrived at her apartment complex on Springfield Drive near the Southwest Family YMCA, attorneys say.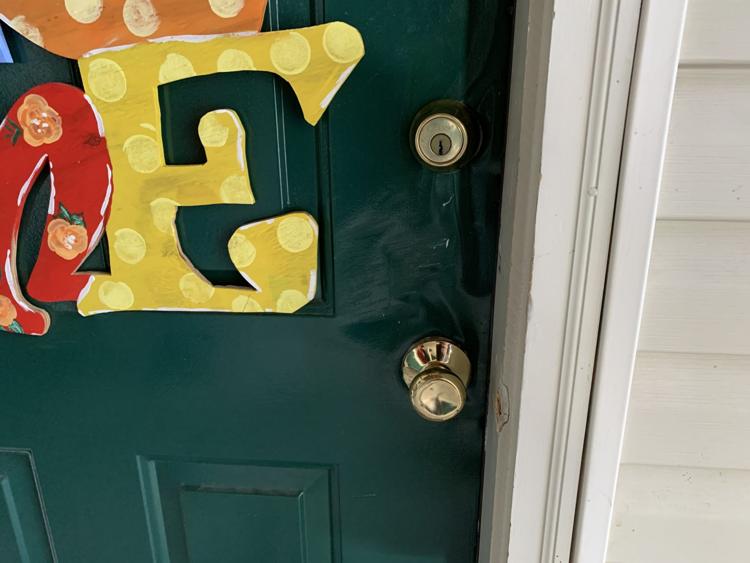 And a lingering dispute in the shooting is whether officers announced their presence before entering. The day before, Jefferson Circuit Judge Mary Shaw signed a detective's request for a "no-knock" search warrant, allowing officers to enter without knocking.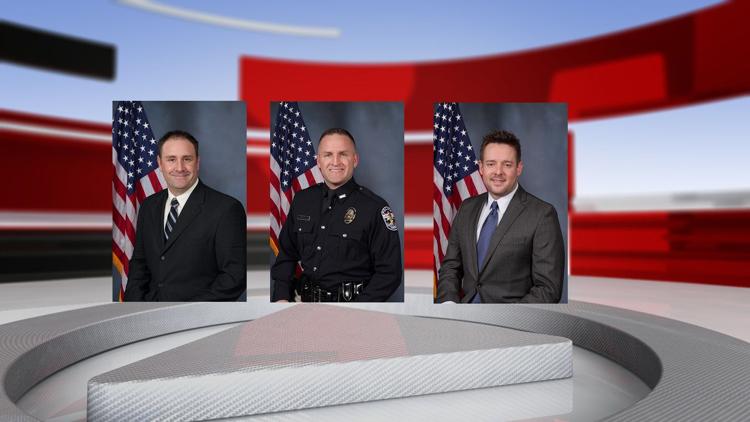 Police say they did knock; attorneys for Walker and Taylor say they don't believe police knocked and point to several neighbors who claimed they didn't hear officers announce themselves or knock.
An investigation into the shooting was sent to Kentucky Attorney General Daniel Cameron this week. On Thursday, the FBI announced its own probe of the case. 
National civil rights attorney Ben Crump, who is representing Taylor's family, said Conrad's resignation is "a significant step forward in getting justice for Breonna Taylor, her family, and the city of Louisville."
However, Crump considers Conrad's impending retirement just an initial step in the march toward justice for Taylor.
"United for justice, our voice will always be heard," he said in an interview with WDRB News. "This is really about justice for Breonna and justice for the City of Louisville, because if this can happen to Breonna, it can happen to your child."
.@AttorneyCrump said whoever replaces Conrad should be on-board with "abolishing or majorly reforming" @LMPD's 'no-knock' search warrant policy after the raid that killed #BreonnaTaylor. Right now, @votegreen14 and @BSextonSmith are working to reform that policy. @WDRBNews pic.twitter.com/kBT79oFKJ8

— Chad K. Mills (@ChadKMills) May 21, 2020
Crump said he hopes the transition away from Conrad will produce a chief who'll "abolish or majorly reform" the 'no-knock' search policy used in the raid on Taylor's home. He says Louisville also deserves a chief who can somehow repair the department's reputation that Conrad leaves behind.
Conrad's tenure has been marked by high-profile controversies, including convictions of two former officers for sexually abused teen participants in the youth mentoring Explorer program. Seven civil lawsuits are pending against the department and city.
Complaints about officers victimizing youths who wanted to be police officers surfaced years ago, with one internal investigation starting in 2013, but Conrad failed to launch a larger probe and shut down the Explorer program only when an explosive lawsuit was filed laying out allegations of ongoing abuse.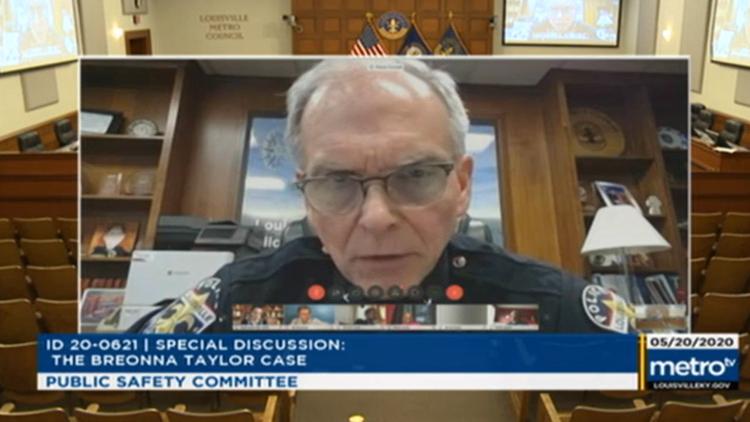 He also was chief during a rise in violence in the city, marked by multiple years with more than 100 murders. In 2016, police investigated a record 117 homicides.
In addition, Conrad has been criticized for traffic stops that concentrated on black residents and prompted numerous civil rights lawsuits. And millions have already been paid out in settlements of other lawsuits in just the last few years.
Also, three officers were convicted this year of faking overtime to boost pay and retirement benefits. Two of them said their actions were part of the "culture" of the department.
Some Metro Council members have for years called for Conrad to be replaced, and in 2016 the River City FOP Lodge gave him a no-confidence vote after he reorganized the department.
That position hasn't changed, FOP President Ryan Nichols said at a press conference hours before Conrad's announcement. 
Metro Council President David James has has long been an outspoken critic of Conrad.
"I can't say that I was really surprised," he said. "I kind of felt it was coming," he said. "Simply by the magnitude of everything that's happened over the years, I didn't see how the mayor would be able to keep him as chief."
Councilwoman Barbara Sexton Smith, D-4, who's demanded accountability from LMPD after the Taylor case, was also relieved.
"My first response was, 'Oh my gosh. This is such the right decision,'" she said.
Conrad, 63, started his law enforcement career with the then-Louisville Police Department in 1980 and was assistant chief of the merged Louisville Metro Police Department when he left in 2005 to become police chief in Glendale, Arizona.
Conrad returned to Louisville in 2012, when new Louisville Mayor Greg Fischer selected him to lead the department. He succeeded Chief Robert White, who left to become Denver's chief.
Under Conrad, the majority of officers began using body cameras and he often released video to reporters and citizens just hours after a police shooting. 
And the chief provided much more police data online for the public to view than past administrations. 
"This job has been filled with many more ups than downs," Conrad said in a press release.  "I'm grateful for this opportunity and express my sincere appreciation to this community, the members of my command staff, Mayor Greg Fischer, and most importantly to my family, who sacrificed a lot for me to have this chance to serve."
Fischer stuck by Conrad through multiple scandals but for the first time recently dodged questions of support of the chief in a May 15 interview with WDRB News. 
Asked twice whether he had confidence in the chief, Fischer said:
"I think in terms of what is important to focus on right now is not going to be drawn into that question. That's not going to help us get through the pandemic. That's not going to help us get through this case right now. The community deserves that we get all these as best as we can."
Fischer, who is serving his third and final term as mayor, said in his news release that he is ordering the police department to report directly to Amy Hess, his chief of public safety. 
Hess was the special agent in charge of the Louisville FBI field office and a former executive assistant director of the FBI's Criminal, Cyber, Response, and Services Branch.
"For us to have true public safety, it is critical the community have trust in our Police Department," Fischer said.  "My administration will work tirelessly to continue to build that trust. My thanks go to all those involved in that work – to the men and women of the LMPD, for the difficult and often dangerous work they do, and for their efforts to create strong police community relationships, and to the many community members who are committed to helping us create the Louisville we all want."
Related Stories:
Copyright 2020 WDRB Media. All rights reserved.