LOUISVILLE, Ky. (WDRB) – Louisville Metro Police Chief Steve Conrad told Metro Council members Wednesday that the initial numbers he provided them this week on how many no-knock warrants officers have served in recent years was inaccurate – drastically low, in fact.
The new numbers could still be off, Conrad noted, due in part to the fact that police do not track these kinds of warrants.
The warrants, which give police judicial approval to burst into a home, day or night, without giving the homeowner any notice, have become a major source of controversy in Louisville since one was approved for the drug raid that killed 26-year-old Breonna Taylor.
Police shot and killed Taylor, an emergency room tech and former EMT, during an early morning raid March 13. The shooting of Taylor, a black woman, has drawn national scrutiny and calls for an independent probe.
At least one council member, Barbara Sexton Smith, called Wednesday for police to prohibit the no-knock warrants and is drafting an ordinance to do just that. The chair of the public safety committee, Jessica Green, is also collaborating on that effort.
"Several of us do have an appetite to draft an ordinance to either do away with no-knock warrants in their entirety or to drastically restrict them," Green told WDRB News.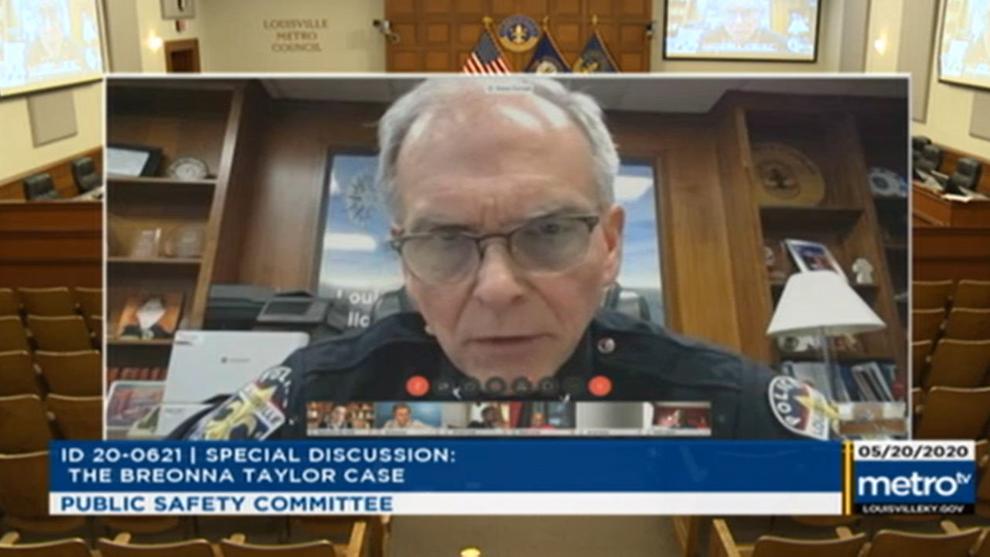 On Monday, Conrad told the council police had served eight such warrants in 2018 and 2019 each and four this year. 
The numbers are actually at least 40% higher. 
The updated numbers, Conrad said, are 21 in 2018, 22 in 2019 and six so far this year.
Attorneys for Taylor's family doubt those numbers are correct.
Sam Aguiar, an attorney for the Taylor family, told the council at least five no-knock warrants were approved on the night Taylor was killed. He provided WDRB with those search warrant documents.  
Aguiar, who joined other members of the Taylor family's legal team in speaking at Wednesday's committee meeting, asked why police are "providing misinformation" on the case.
"I think it's a lack of institutional control," he said in an interview. "It's unacceptable."
Council President David James, who has been asking Conrad about the no-knock warrants, said it was "bizarre" that police don't track them. He said police should want to look for patterns on what parts of the city are served most, demographics and other information.
"One of the most dangerous things police do is tear down someone's door during search warrants," James said in an interview. "I would think, if you were police chief, you would keep track of that and know that."
Although the warrants aren't tracked, Maj. Paul Humphries said police can get to the information about them.
Council members and attorneys for Taylor's family have also questioned whether an early morning no-knock warrant was necessary for Taylor, who was not the main target of the investigation.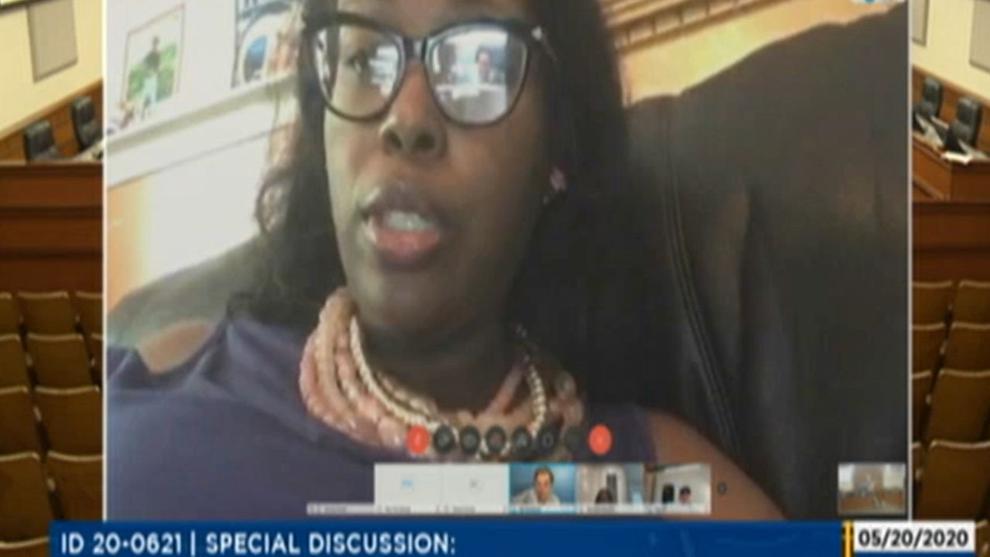 Councilwoman Green, who described the case as a "damn shame," asked how someone would know to comply if police burst in during the middle of the night.
Without discussing the Taylor raid specifically, Humphrey said the nighttime no-knock raids are rare but need "to be an option under some circumstances." He also said LMPD consults a "risk assessment matrix" in determining who should serve each search warrant.
National civil rights attorney Ben Crump, who is representing Taylor's family in a lawsuit against police and the city, said Taylor and her boyfriend, Kenneth Walker, were awakened by a noise in her apartment thinking they were being robbed. Walker, who fired a shot that struck an officer, has been charged with attempted murder.
Taylor and Walker "did exactly what any other law abiding citizens would have done," Crump told the council. "This innocent black woman, who only wanted to try to help people, deserved better."
Meanwhile, Green said she's also preparing a resolution that will urge LMPD to release a 911 recording that could shed more light on the case. According to Aguiar, LMPD has refused to release the recording of a 911 call Walker made during the incident.
"To me, that is critical. That is key," Green said. "It causes me to wonder, you know, 'What is being hidden?'"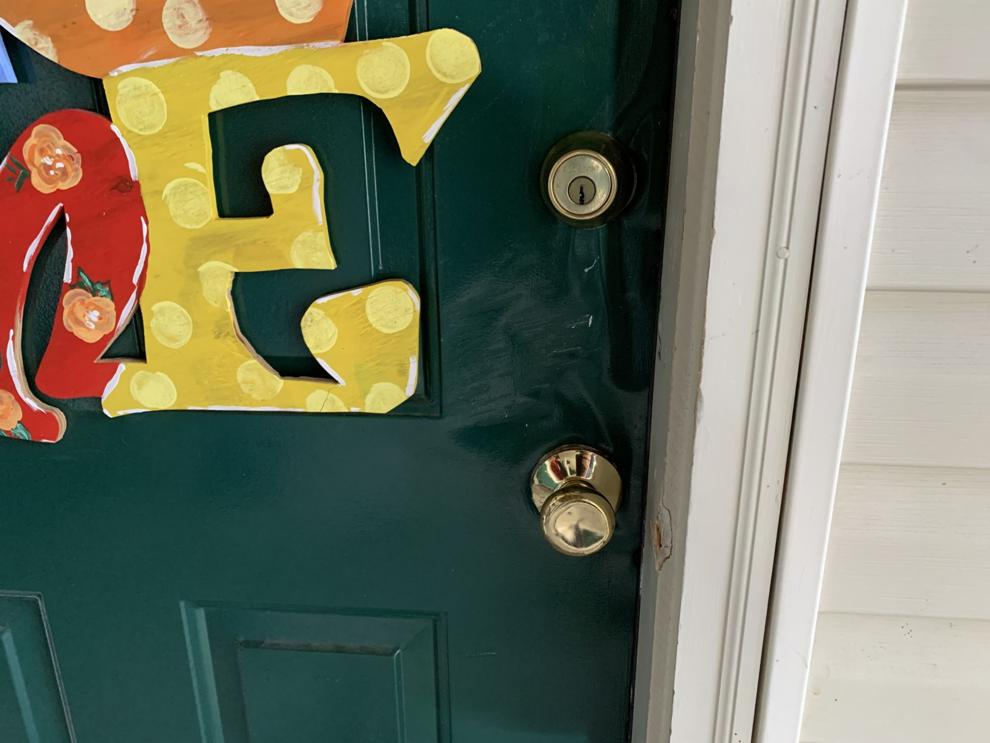 The officers have said they repeatedly knocked on Taylor's door and announced their presence, according to LMPD's initial report on the incident, but they eventually used a battering ram to enter the unit, where they were met with gunfire.
Aguiar, however, says at least six neighbors have said they didn't hear a knock or LMPD announce themselves. At least three have made similar statements to WDRB News directly.
In asking a judge to approve a "no-knock" warrant to search Taylor's apartment, officers claimed suspected drug dealer Jamarcus Glover was using the residence to receive packages and keep narcotics or proceeds from drug sales.
The request for a no-knock warrant for Taylor's apartment said that "these drug traffickers have a history of attempting to destroy evidence, have cameras on the location that compromise detectives" and have a history of "fleeing from law enforcement."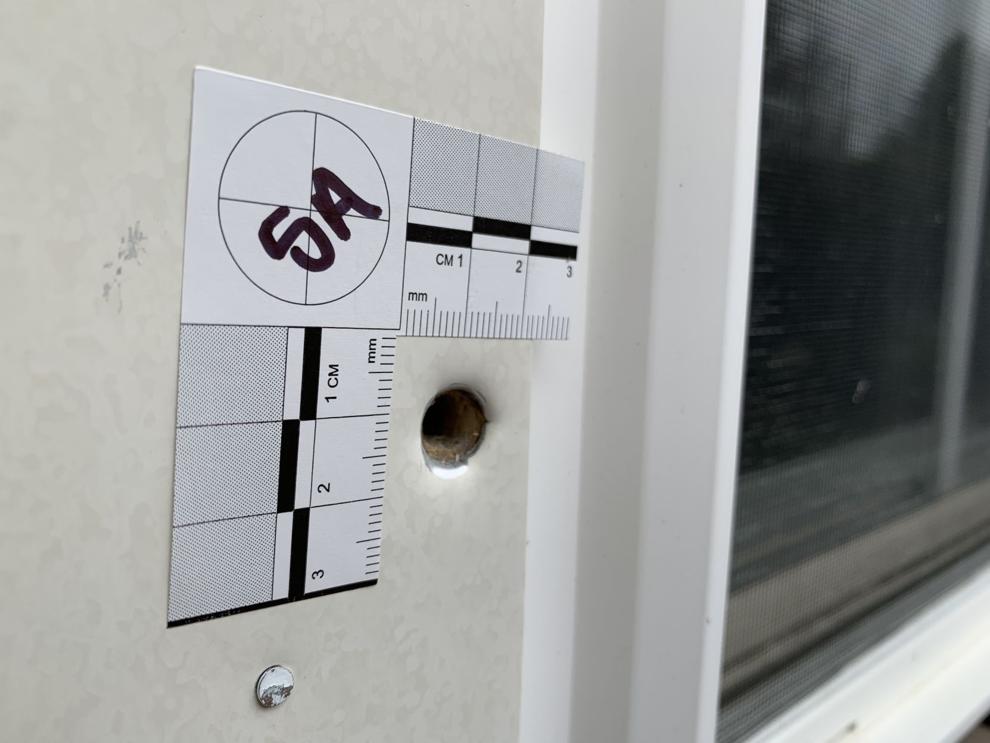 Taylor was shot at least eight times, according to a wrongful death lawsuit her family has filed against the officers.
The lawsuit claims Detectives Brett Hankison and Myles Cosgrove and Sgt. Jonathan Mattingly "blindly fired" into Taylor's apartment, spraying bullets around the unit and neighboring units "with a total disregard for the value of human life."
Photos from the scene released to WDRB News by the legal team for Taylor's family show bullet holes scattered throughout the apartment, from the bathroom wall to a set of curtains in the living room, other windows into the residence and sauce pans in the kitchen. Some pierced the walls of a neighboring apartment, as well.
Nothing illegal was found in Taylor's apartment, and Glover had been taken into custody at his home several miles away before the raid on Taylor's apartment began, according to the lawsuit.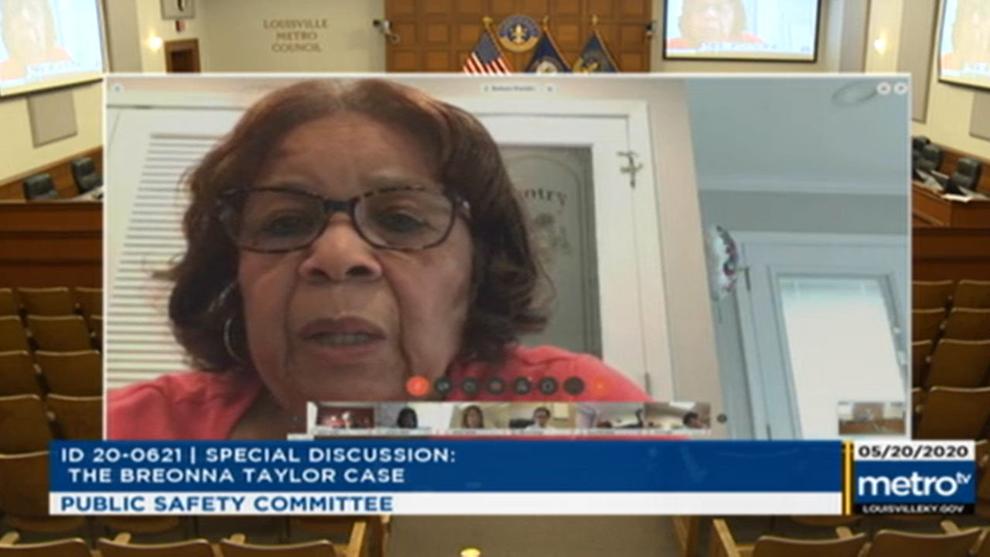 During the virtual meeting Wednesday, some council members also questioned the leadership ability of Conrad. Members like Green have suggested it might be time for new leadership at LMPD.
Barbara Shanklin, a founding member of Metro Council, questioned Conrad's leadership after he deflected and dodged a number questions from council members.
"Sitting here listening, how do you run a department and not know what's going on in the department?" Shanklin asked the chief.
Conrad explained that many of the questions he can't answer don't necessarily rise to the level of his office in such a large department.
"The buck stops with you being the chief," she reminded him. "I don't care what goes wrong, you're going to be blamed for it."
Related Stories:
Copyright 2020 WDRB Media. All Rights Reserved.