LOUISVILLE, Ky. (WDRB) — In the early morning hours of March 13, Louisville Metro Police officers Myles Cosgrove, Brett Hankison and Jonathan Mattingly burst into an apartment on Springfield Drive to serve a search warrant. 
Breonna Taylor, a 26-year-old emergency room tech and former EMT, was inside the apartment with her boyfriend, Kenneth Walker.
In asking a judge to approve a "no-knock" warrant to search Taylor's apartment, officers claimed suspected drug dealer Jamarcus Glover was using the residence to receive packages and keep narcotics or proceeds from drug sales. A U.S. postal inspector in Louisville, however, said his office found "no packages of interest" going to Taylor's residence, according to a recent WDRB News report, and police did not use his office to verify the matter. 

The officers have said they repeatedly knocked on Taylor's door and announced their presence, according to LMPD's initial report on the incident, but they eventually used a battering ram to enter the unit, where they were met with gunfire.
Walker thought Taylor's apartment was being robbed, according to his attorney, and fired at officers when they rushed in, hitting Mattingly in the leg. Police returned fire, and Taylor was shot at least eight times, according to a wrongful death lawsuit her family has filed against the officers. 
The lawsuit claims Cosgrove, Hankison and Mattingly "blindly fired" into Taylor's apartment, spraying bullets around the unit and neighboring units "with a total disregard for the value of human life." Photos from the scene released to WDRB News by the the legal team for Taylor's family show bullet holes scattered throughout the apartment, from the bathroom wall to a set of curtains in the living room, other windows into the residence and sauce pans in the kitchen. Some pierced the walls of a neighboring apartment, as well.
Nothing illegal was found in Taylor's apartment, and Glover had been taken into custody at his home several miles away, according to the lawsuit. 
The fatal shooting of Taylor, a black woman, has drawn national scrutiny and calls for an independent probe. LMPD's Public Integrity Unit is close to completing its investigation, Chief Steve Conrad said May 14, and the department's report will then be handed over to U.S. Attorney Russell Coleman's office and FBI agents in Kentucky. 
Cosgrove, Hankison and Mattingly were placed on administrative reassignment after the March 13 raid and will remain on reassignment until the Public Integrity Unit completes its investigation. Kentucky Attorney General Daniel Cameron's office will serve as the special prosecutor in the case and will determine if any charges will be brought against the officers. Jefferson County Commonwealth's Attorney Tom Wine recused himself from the case because his office is prosecuting a case against Walker, who has been charged with attempted murder of a police officer.
Here's what we know about Cosgrove, Hankison and Mattingly from their personnel files, provided to WDRB News under the Kentucky Open Records Act, and other records:
- Det. Brett Hankison
Records obtained by WDRB News show Hankison has been accused of receiving sexual favors from suspects and using excessive force in the past.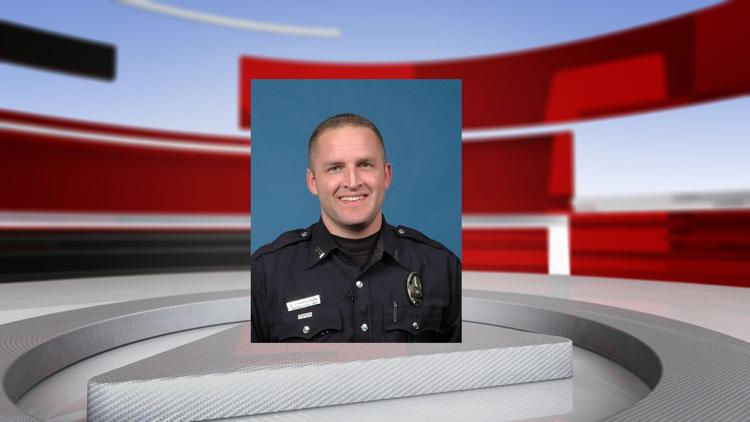 Hankison was accused in 2008 of receiving oral sex in exchange for not arresting a woman, and in 2015 a woman claimed he attempted to have sex with her in exchange for not taking her to jail, records show. Both incidents were deemed to be "unfounded" by internal investigators with LMPD. No mention of the incidents were included in Hankison's personnel file. 
In a separate 2008 incident, Hankison and other officers were accused of dragging a teenager out of a car and "beating" him, records show. An internal investigation concluded that the teen was "not assaulted and that any injuries received by the victim were from the suspect's own actions attempting to flee" from police. This incident was also deemed to be "unfounded," and LMPD did not punish or reprimand Hankison.
A 2009 investigation by LMPD's Professional Standards Unit also reveals Hankison violated departmental policies in April 2005 and August 2009, according to his personnel file. In 2005, he improperly charged an individual with carrying a concealed weapon for having a shotgun in their trunk. In 2009, he failed to notify his supervisor about third-degree assault and resisting arrest charges against an individual "so the appropriate photos could have been taken." He also failed to call for EMS when an arrested suspect swallowed cocaine. 
In a response to the letter of reprimand, Hankison called the department's ruling on the April 2005 incident "unjust" and claimed he "never received any training" from LMPD regarding arrests for concealed carry of deadly weapons. He also refuted the department's claim that he failed to contact a supervisor about the 2009 charges in question. 
Regarding the suspect who swallowed cocaine, Hankison said he did not call EMS because he did not believe the suspect was in physical danger. 
"... In my extensive experience with drug dealers, the crack, if ingested in a package, will pass through their systems without negatively affecting their health because the packing doesn't break down in the digestive system," he wrote. "... Therefore, I believe that the sustained findings are not proven by the evidence and are excessive and do not reflect, accurately, my professional behavior during this arrest." 
Hankison joined LMPD in January 2003, according to Conrad, and was promoted from the 6th Division to its Narcotics Division in June 2016. His personnel file includes dozens of commendations, including volunteering personal time to train officer recruits.
"Through your initiative, you have reflected a positive image for yourself and the department," Conrad wrote to Hankison in a 2019 commendation letter for his training efforts. "... Please keep up the diligence and tenaciousness. The department, other agencies and the citizens of our community welcome the excellent work that you are doing."
Hankison is also credited with serving on LMPD's Robbery Reduction Task Force and saving the life of a toddler who had severe cuts in 2014.
- Det. Myles Cosgrove
Cosgrove was sued for using excessive force and arresting without probable cause after he shot a man in December 2006 at a Speedway gas station in Louisville, but court documents show a federal judge sided with Cosgrove in the case.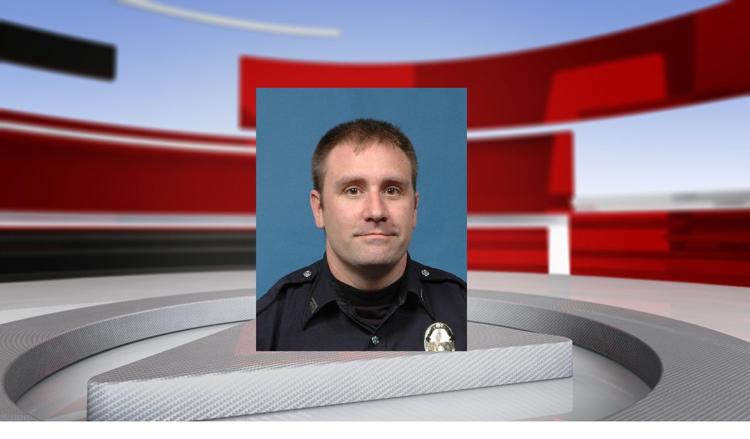 According to an opinion filed by Judge Charles R. Simpson, Cosgrove followed the suspect into the gas station parking lot after recognizing his car as one he had tried to pull over on suspicion of drunk driving the week before. In the lawsuit, the driver of the car and the passenger claimed Cosgrove had no probable cause to make an arrest, but the judge disagreed.
When the driver of the car started to back away as Cosgrove approached the vehicle, the officer fired 11 shots at the car, and seven rounds hit the driver, court documents show. The driver of the car suffered non-fatal injuries, and a jury later found him guilty of wanton endangerment, fleeing police and operating a vehicle without a license.
Cosgrove's personnel file shows he was temporarily placed on paid administrative leave while the shooting was investigated. He was reinstated in May 2007.
In June 2009, Cosgrove was reprimanded after making what former LMPD Chief Robert White called "very unprofessional" comments to a community member, who filed a complaint with the department in November 2008, according to Cosgrove's personnel file.
Cosgrove has also received multiple reprimands for failing to appear in court.
Cosgrove joined LMPD in May 2005, according to Conrad, and was promoted from the 8th Division to its Narcotics Division in November 2016. His personnel file includes a 2014 commendation for "excellent attention to detail" for serving an arrest warrant at what turned out to be an active meth lab. Cosgrove is also credited with deescalating a 2016 incident involving the city's Crisis Intervention Team, during which an individual was firing a gun in his apartment and at responding officers.
"You developed a rapport with the subject, deescalating the situation and gaining the trust of the subject," Conrad wrote. "The subject eventually was willing to climb down a ladder and surrender. You continued to show compassion and patience while giving the subject directions on how to safely climb over the balcony and descend the ladder. Your quick response turned a dangerous situation, potentially a barricade, into a peacefully resolved crisis."
- Sgt. Jonathan Mattingly
In 2018, Mattingly received a letter of reprimand for use of force in April 2017 and failing to complete an administrative incident report on the matter by the end of his shift.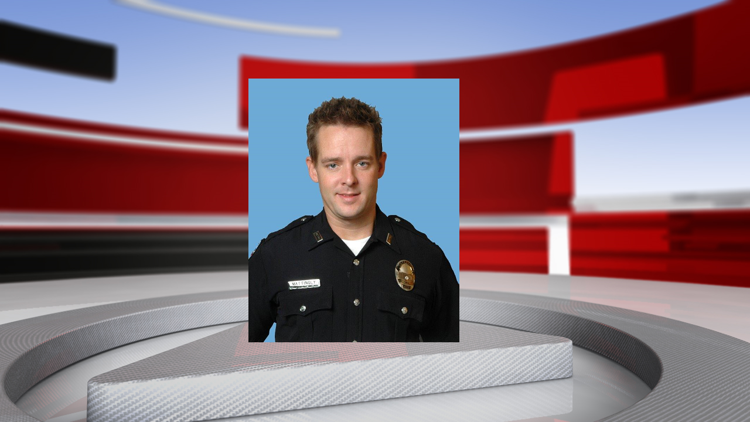 Mattingly joined LMPD in June 2000, according to Conrad, and was promoted from the 4th Division to its Narcotics Division in November 2016. He underwent surgery to treat a gunshot wound to the leg in the hours following the raid on Taylor's apartment, according to police. 
In 2012, Mattingly was promoted to the department's Violent Incident Prevention Enforcement and Response (VIPER) Unit, which was credited with high-profile arrests, hundreds of firearms seized and reducing crime in targeted hot spots around the city. The unit was "re-branded" in 2015 as the 9th Mobile Division. VIPER officers wore plain clothes but did not work undercover, Conrad told WDRB News in 2015. As part of the re-brand as the 9th Mobile Division, officers donned uniforms. 
During his time as a Narcotics officer, Mattingly has been commended for "outstanding leadership" in helping seize 47 pounds of heroin and 32 pounds of meth in 2017, according to his personnel file. He has also received commendations for training LMPD recruits, recovering stolen vehicles and helping a woman find her dog after it escaped from her van, records show. 
Related Stories:
This story has been updated to reflect the correct date of the shooting to March 13, 2020. The previous version of this story incorrectly stated that the shooting occurred on May 13.
Copyright 2020 WDRB Media. All Rights Reserved.