LOUISVILLE, Ky. (WDRB) -- Promising to offer "increased transparency," and a commitment to trust between law enforcement officers and the public, Mayor Greg Fischer announced Monday that Louisville Metro Police Chief Steve Conrad must sign off on "no-knock" warrants before they head to a judge for final approval.
He will also now require all sworn officers wear body cameras while serving warrants in which they'll be identifying themselves as officers.
Both moves are in response to national scrutiny following the death of Breonna Taylor, a former emergency room tech and EMT who was shot during an early morning raid by undercover LMPD officers on March 13.
"It is also critical that we as Metro Government and Louisville Metro Police do all we can to learn from this tragedy," Fischer said. "And apply the painful lesson of the events of March 13 into our collective work to enhance public trust and preserve public safety in our city."
Officers Myles Cosgrove, Brett Hankison and John Mattingly, wearing plain clothes and no body cameras (as per department policy) burst into an apartment on Springfield Drive to serve a search warrant. In asking a judge to approve a "no-knock" warrant to search Taylor's apartment, officers claimed suspected drug dealer Jamarcus Glover was using the residence to receive packages and keep narcotics or proceeds from drug sales.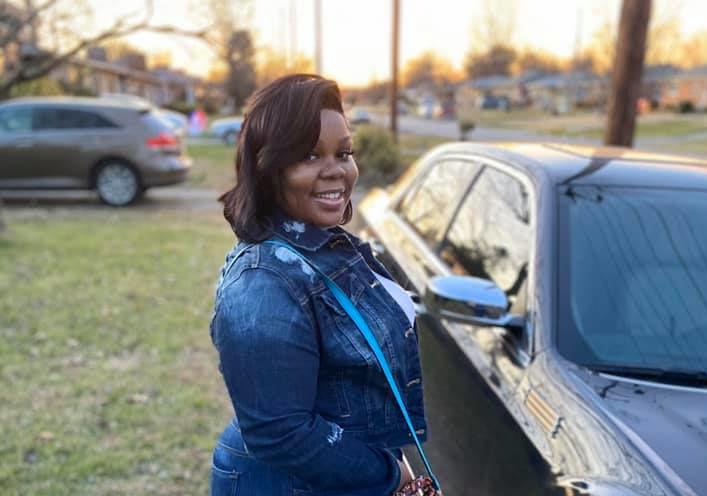 Situations like that one, Fischer said Monday, carry risk to police and the public and need to be "properly vetted."
In addition, Fischer also announced Monday the formation of a task force to review controversial LMPD cases.
"These are three concrete actions we are taking here today," Fischer said. "We have to hold ourselves accountable."
Metro Councilwoman Jessica Green applauded Fischer's moves, though she said she hopes this will be the thing that finally brings change and that black people are no longer "gunned down" by police officers. 
"Black folks are tired of talking. They're tired of meeting," she said Monday. "My expectation is that there will be policy change, that there will be action, that there will be a better relationship between African Americans and officers."
Fischer said he hopes these changes will "enhance public trust" moving forward amid national backlash against LMPD for Taylor's death. He said the facts of her case are still under investigation by the LMPD Public Integrity Unit, and he expects the results of it will be sent to the FBI, the U.S. Attorney and the attorney general later this week for review.
"It is very, very unfortunate that Breonna Taylor lost her life in this incident," Metro Council President David James said. "My heart and prayers go out to her family, but I do believe we can come up with something good from this, in a very bad situation."
Related Stories:
Copyright 2020 WDRB Media. All Rights Reserved.