CYNTHIANA, Ky. (WDRB) -- The halls of Harrison County High School were mostly empty Wednesday, a scene that will be repeated at schools, both public and private, across Kentucky for at least the next two weeks.
Inside the deep-cleaned and sanitized building, teachers were busy disinfecting everything from calculators to cookware in their rooms while other staffers were prepping bagged meals for the noon lunch rush.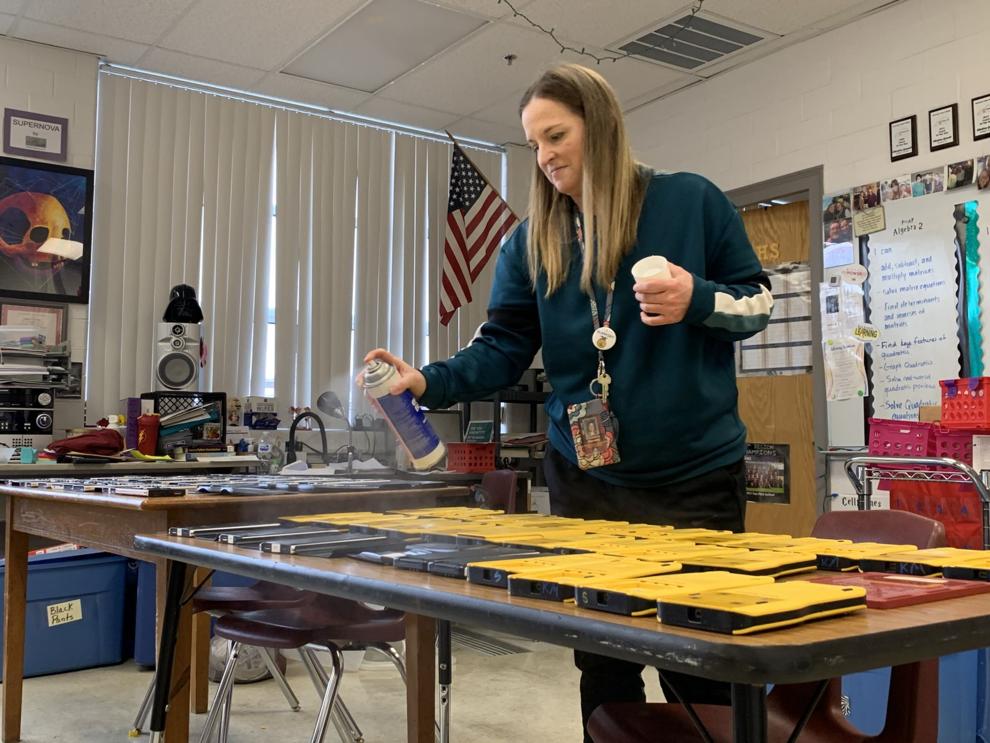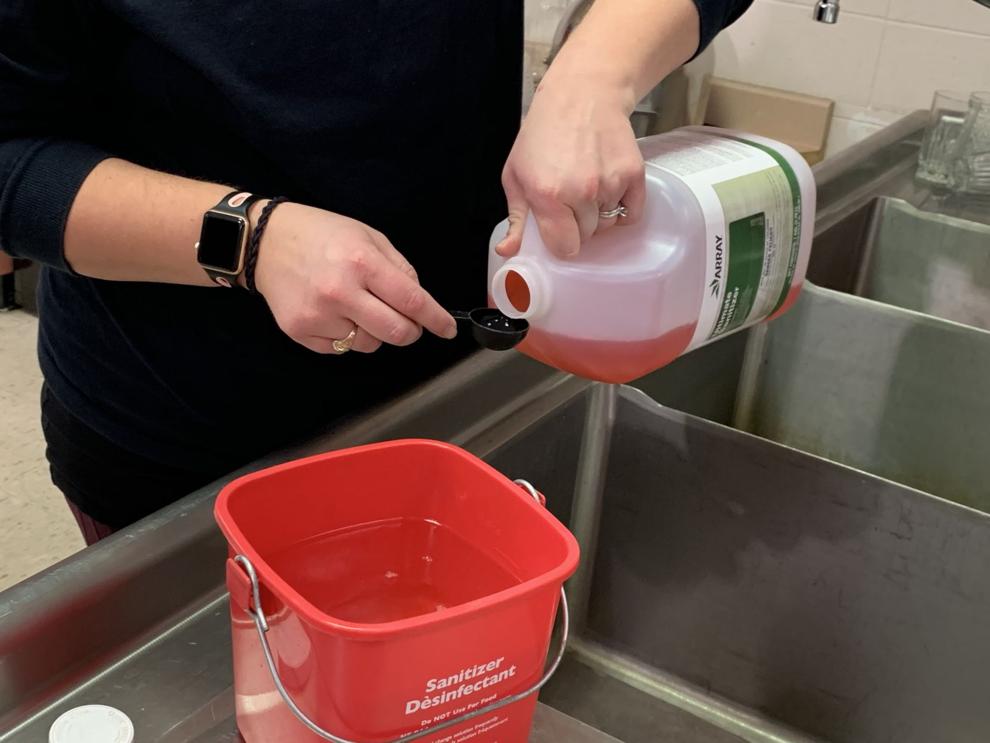 Students had been out since March 9, completing assignments either sent home or delivered online while their school district implemented its non-traditional instruction plan as the small county of roughly 18,000 near Lexington grappled with the sudden and surprising news that Harrison was the first Kentucky county hit by COVID-19, otherwise known as the novel coronavirus, that has ignited a global health pandemic.
"It's almost like we're living a dream or watching a movie or kind of in a twilight zone," Christine Garnett, who teaches math and computer science at Harrison County High School and is also the school's head softball coach, said after spraying disinfectant on rows of calculators lined on one of the tables inside her vacant classroom.
Since the initial case was confirmed on March 7, the number of Harrison County COVID-19 patients has risen to six in all as of Saturday. The first, a 27-year-old woman who worked at the Cynthiana Walmart, recovered and was discharged from the hospital Friday, a week after her diagnosis.
She was in serious condition at one point, with Harrison County Judge-Executive Alex Barnett telling WKYT in Lexington that she was on a ventilator before her recovery.
As school districts across Kentucky enter a new reality of weeks-long closures amid the global health pandemic as recommended by Gov. Andy Beshear, Harrison County presents a case study on how such a decision can disrupt the lives of the teachers and students within the district.
Since the initial weeklong stoppage of in-person classes, the district of fewer than 3,000 students announced it would follow the governor's direction and close through March 20. If needed, Superintendent Harry Burchett said families should prepare for schools to be closed until the district returns from spring break on April 13.
"Begin to plan for this closure now," he wrote in a letter posted on the Harrison County Schools website.
Harrison County teachers who spoke to WDRB News said they supported Burchett's decision to call off classes for the week and have students learn remotely.
"I think he is doing everything he can to make sure that our students are safe and that they are being protected because that's our job as educators, so I commend him for the decisions that he's made," said Jennifer Grause, a family and consumer science teacher at the high school. "I would not want to be in his shoes."
Burchett didn't expect to make such a life-altering decision for his teachers, students, employees and their families in his first year on the job. The ripple effects of the move to close schools to students, he said, can be seen throughout Harrison County.
"We're challenged every day to make decisions that are in the best interest of our students, our staff and our community, and for me that's just a part of everyday, normal operations," said Burchett, who started work as Harrison County Schools superintendent on July 1.
"None of us anticipated this," he added.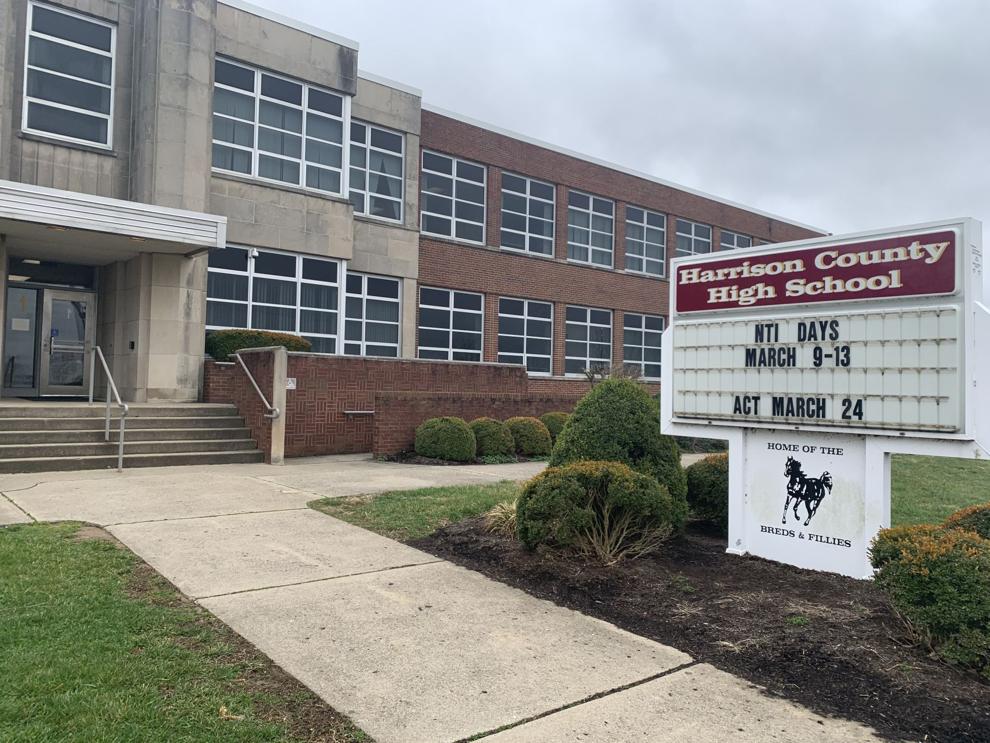 Routines disrupted
Every weekday around noon at the high school and Northside Elementary, food service workers hand out bagged lunches to students who either ride or walk for their meals. Bus drivers also deliver food and, if necessary, class assignments to families who can't make it to either location.
The meals are free, and Burchett told superintendents on a Kentucky Department of Education webcast that the district is footing the bill for now.
Kevin Brown, the state's interim education commissioner, announced Saturday that the U.S. Department of Agriculture accepted the state's waiver request to serve meals off-site during closures sparked by the coronavirus outbreak through the federal agency's summer food programs.
"We believe this flexibility allows our superintendents to make the best decisions for their individual districts throughout these evolving circumstances," Brown said in a statement.
Jefferson County Public Schools is among districts that have made plans to serve free meals to students during the prolonged break.
An emergency relief package moving through Congress would, among several other things, include funding for schools to provide meals as they close in hopes of mitigating the spread of COVID-19.
Harrison County's food service program is open to anyone 19 or younger regardless of whether they're students in the district. Burchett said about 250 had grabbed a lunch on the first day and numbers have increased daily.
"We've accommodated the nutritional piece because we are preparing and providing meals," Burchett said.
The ramifications of the COVID-19 outbreak have been felt elsewhere in Harrison County Schools.
"We were practicing Saturday when all this stuff kind of came about," Garnett said.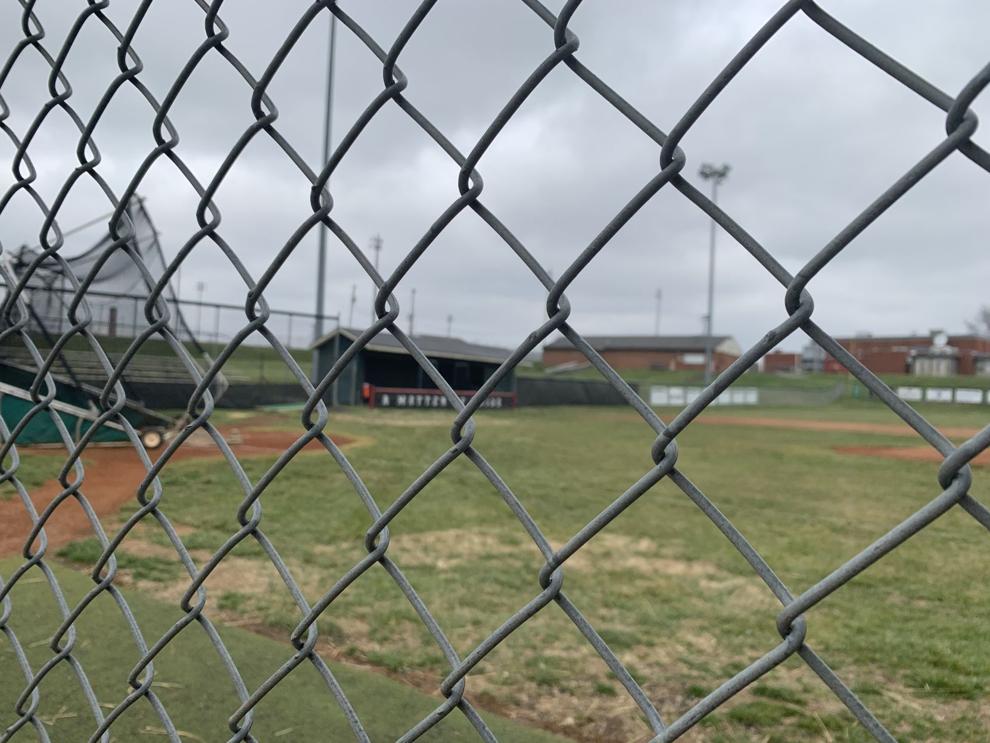 Rather than honing her players' skills on the diamond, the head softball coach now meets with Harrison County High's team daily through Zoom, an online video conferencing program.
They go over things as best they can remotely, and her players give her updates on steps they're taking to get ready for softball season, such as going to a ballpark to work on hitting and fielding on their own.
"It's good to stay loose the best you can, and we'll get back to it," Garnett said. "Hopefully soon."
Much of the meetings, Garnett said, involve fielding questions from players who wonder when they'll resume practice in preparation for the season ahead.
Her message to the team at that point: "We're just day by day, guys."
"We were to the point where we're starting full-fledged, almost scrimmage-like practices," Garnett said, "and it's just like everything stopped."
Harrison County High's spring sports teams won't be the only ones affected now. The Kentucky High School Athletic Association has instituted a dead period for all spring athletics until at least April 13.
That includes out-of-state trips during spring break that baseball and softball teams typically take to test their skills against schools from across the country. Garnett's squad had planned to travel to Tennessee.
The KHSAA's decision hadn't been announced when she spoke to WDRB News, but Garnett said the health of her students, her players and the Harrison County community "is obviously way more important than a softball practice or softball game."
Last week's closure of Harrison County Schools also canceled a March 8 catering event for the school's wrestling team prepared by students in Grause's culinary arts class. She was busy wiping down tables, washing dishes and laundering chef coats on Wednesday.
The cancellation means that some 160 pounds of pork and 40 pounds of chicken now fill a freezer in her classroom and trays with 300 potatoes that would have been served on a baked potato bar are stored on a rack in a nearby prep area instead.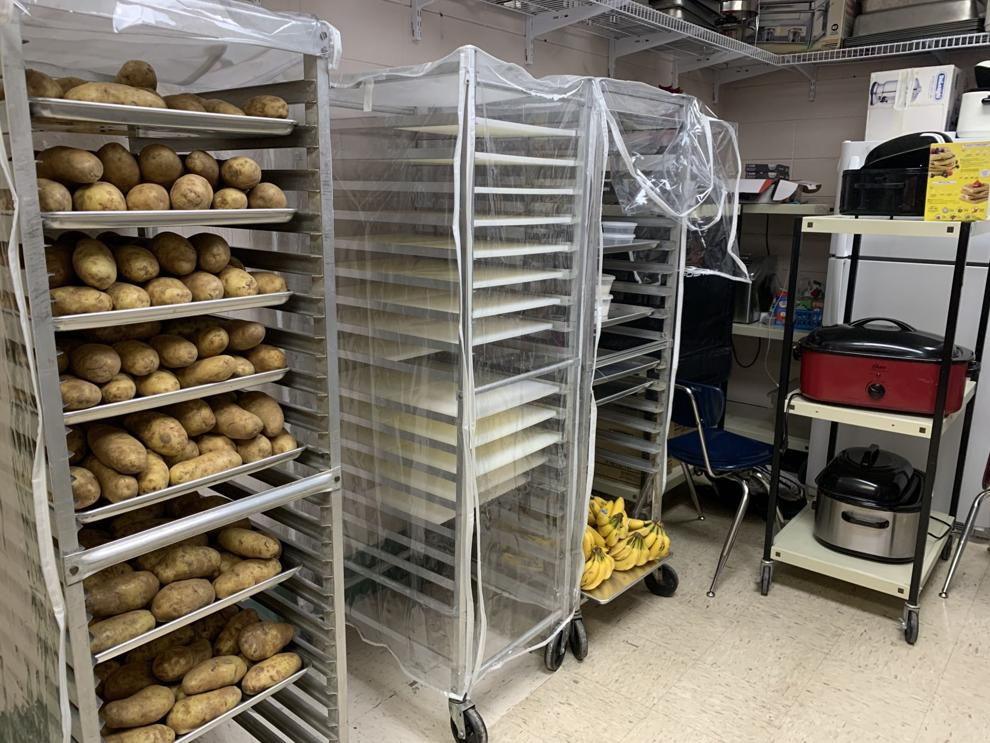 Hundreds of dollars in produce and salad dressings for a planned salad bar will be lost, and the ripening bananas Grause wanted to serve as pudding are better suited for banana bread by this point, she says.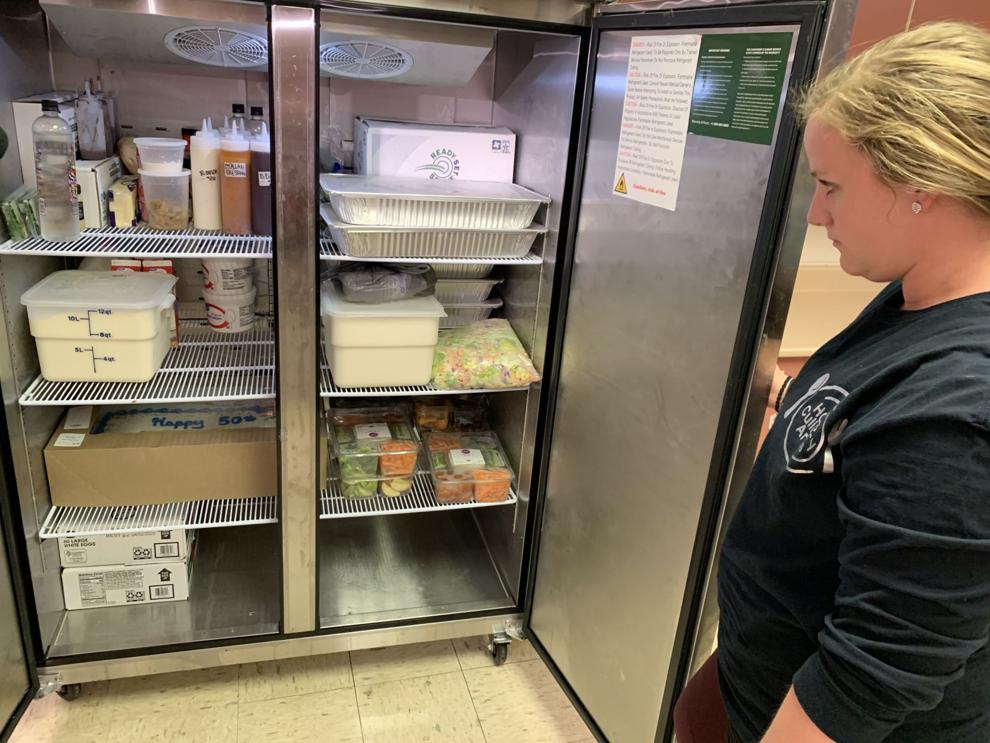 The students' catering events present an opportunity to fundraise for her programs, Grause said.
"If they want to learn how to cook steak, I can use that profit and teach them how to cook steak," she said. "We just bought pasta machines. The week before we were out, we made homemade pasta, and they had to make their own sauce and noodles from scratch."
Money's tight, she says, and missing a chance to make more of it while also losing upwards of $300 in spoiled product that could have gone toward other things for her students stings.
"We operate on really thin margins here," Grause said. "… I would really like to keep the money in house and help our students out."
Making an impact?
Beshear called for all of Kentucky's school districts and private schools to cancel in-person instruction during the next two weeks and allow employees to work from home when feasible. For those who will be asked to report to work, Brown urged district leaders to ensure staff practice social distancing to help limit the spread of COVID-19 within buildings.
The goal, the first-term governor says, is to mitigate the spread of the novel coronavirus within communities throughout the state. As of Saturday, testing has identified 18 positive COVID-19 cases in Kentucky. Of those, four have come from Jefferson County, five have come from Fayette and one patient Beshear declined to identify is in critical condition.
"It's going to probably take until the end of this for us to have actual data, but there is no question that not having that many people, that many young adults and kids in that close of a space would have had a positive impact on Harrison County," Beshear said during a Friday news conference at the Capitol. "It was absolutely the right decision that their superintendent made and made early."
Twenty other states have also pushed school leaders to call off classes or taken executive action to cancel them, including neighboring Ohio, Illinois, Virginia and West Virginia, according to Education Week.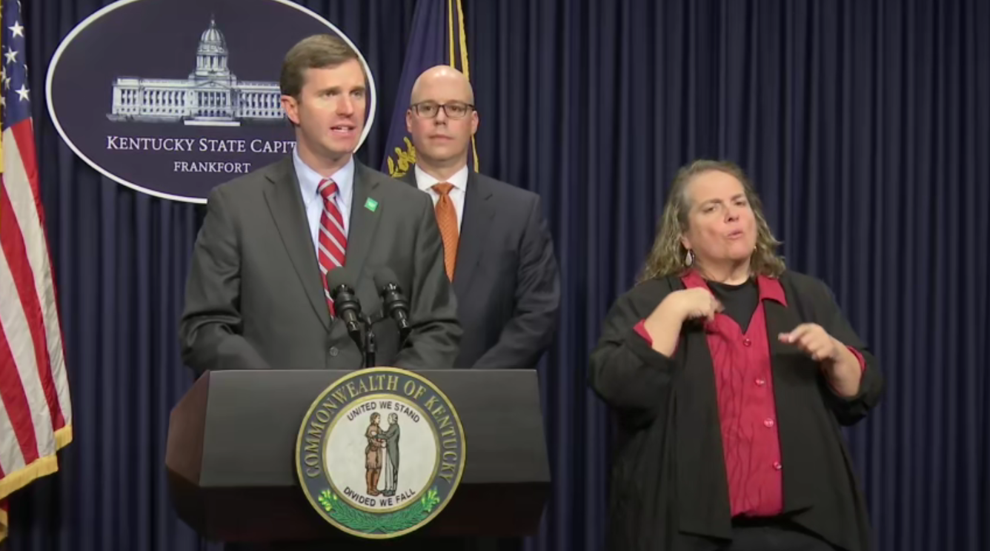 In Indiana, Gov. Eric Holcomb is leaving such decisions to local leaders and is allowing school corporations to close for up to 20 days without requiring them to make up missed time.
Whether school closures in Kentucky will continue past Beshear's initial two-week recommendation remains to be seen. Some districts and private schools – including JCPS, Anchorage Independent and Louisville's Catholic schools – will be out for three weeks because of spring break.
The U.S. Centers for Disease Control and Prevention issued new guidance on school closures in response to COVID-19 that says closing schools for brief periods will not limit the virus's spread.
A more effective strategy, according to the CDC, would be to close for much longer periods like eight weeks, though modeling "also shows that other mitigation efforts (e.g., handwashing, home isolation) have more impact on both spread of disease and health care measures."
"In other countries, those places who closed school (e.g., Hong Kong) have not had more success in reducing spread than those that did not (e.g., Singapore)," the CDC says in its guidance.
Beshear acknowledged that schools may be asked to continue offering remote education past his initial two-week recommendation during his latest COVID-19 update Saturday from the Capitol.
"There may well need to be an extension after that," he said. "We want to give us some time in those two weeks to see where this is going. Our hope is that we'll get data back at some point showing that this working."
For now, schools across Kentucky will enter uncharted waters of empty classrooms and remote learning in response to a global pandemic.
Harrison County Schools was one of the 83 school districts that were part of KDE's non-traditional instruction program, which allows districts to craft plans so they can continue providing education during closures, often for winter weather, without needing to make them up later.
Brown is offering an emergency application for districts that want to join the program for the rest of the 2019-20 school year, which will require a waiver from the Kentucky Board of Education. Brown has said that will be on the board's agenda when it meets Wednesday.
JCPS is one of the 82 districts that have applied and been approved for the NTI program, pending the Jefferson County Board of Education's blessing, according to the state. If approved, that would put 165 of Kentucky's 172 school districts in the NTI program.
At Harrison County Schools, teachers like Garnett have sent home assignments for their students to complete during the break. She's available for questions on the material, and she also checks in with students in her homeroom to see how they're doing.
For Grause, developing lesson plans during breaks is a challenge. Some of her students experience food scarcity and don't have much in their pantries at home.
As of Wednesday, she had encouraged her roughly 180 students to cook once or twice during their time out of school and send her pictures of the finished products.
"There's a reason they're in these classes: because that's something that they enjoy," Grause said.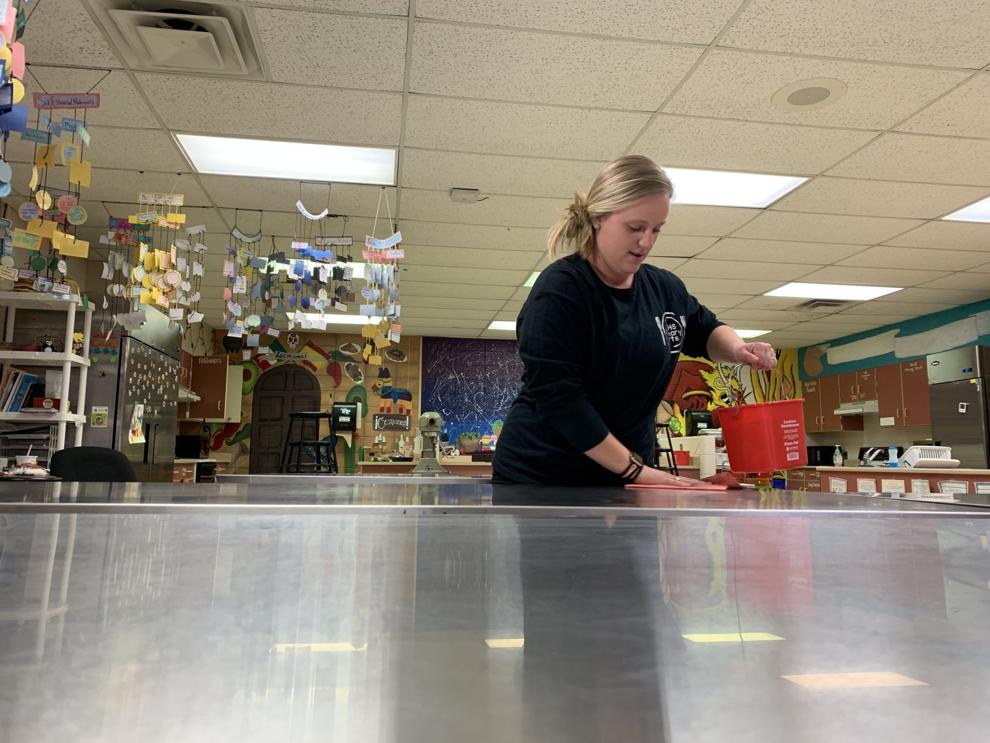 Testing is also a question mark for Harrison and other districts. Harrison County Schools missed the initial ACT date on Tuesday, and whether that and advanced placement tests will be postponed or canceled outright in light of mass school closures across the country remains unknown.
K-PREP materials haven't been distributed to schools, but the U.S. Department of Education may offer waivers for schools to miss their standardized tests and the associated accountability findings this year.
An emergency bill moving through Kentucky's General Assembly would double the capacity of the state's NTI program from 10 days to 20 and give districts more flexibility to reach their required 1,062 instruction hours by June 12. House Bill 461, which is awaiting a floor vote in the House, would give KDE discretion to allow districts to end classes if they haven't reached that minimum by then.
A floor amendment to that bill would expand the NTI program to 30 days, offer 30 days of emergency leave for all full- and part-time school staff, and direct KDE to seek federal waivers on state assessments and accountability measures if offered by the U.S. Department of Education. Lawmakers will resume their business Tuesday after closing for two days because of the coronavirus outbreak.
But despite the uncertainty surrounding Kentucky's education system for now, Burchett is confident he made the right call to suspend in-person classes at his district after consulting with health experts and community leaders.
The time off, he said, gave the county's public health system time to get a handle on the situation and begin tracing contacts who may have also transmitted COVID-19.
Burchett believes that "any measure to create more social distancing has been an asset to limiting" the coronavirus's spread. He also praised Beshear and other state leaders for their support and handling of the situation, including an open line of communication.
"We've utilized this to learn some things that will help us even going on in the future," Burchett said.
"There'll be something else after this one, and this is just another one of the viruses that we're having to deal with in public health as a world and as a country and as a state," he said.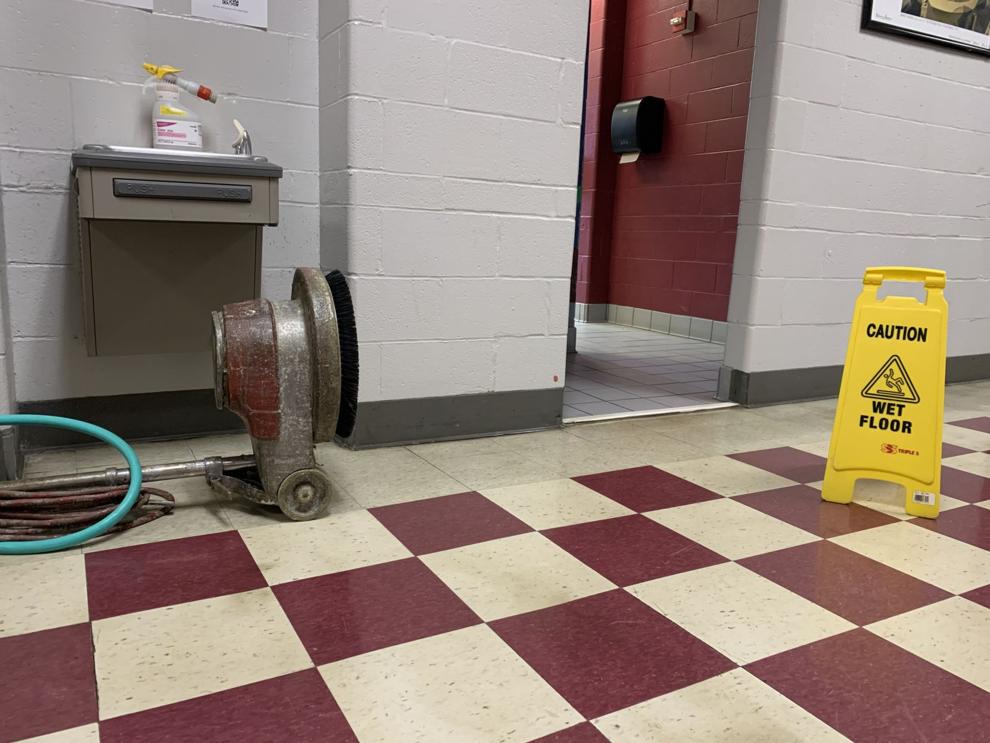 For now, he's just ready for a time when the halls of Harrison County High and other schools in his district will be buzzing with activity again.
"Our schools are the cleanest that they have ever been, maybe absent of day one right before you start school," he said.
Copyright 2020 WDRB Media. All Rights Reserved.