LOUISVILLE, Ky. (WDRB) -- The city of Louisville is offering business owners $2.2 million in loans to help them deal with fallout of the COVID-19 pandemic, and priority will be given to businesses owned by minorities, women and people with disabilities.
One person who could benefit is Ben Jones, owner of Better Days Records at Broadway and 26th Street in west Louisville. He's been in business for 40 years, and he said he's never had to adapt like he has in the last 18 months.
"My struggles are the same everyone else has, meaning the lack of people walking in and just slow down altogether," Jones said.
The loan program will provide support in a number of different ways for business owners, including the ability to work with a coach.
"We don't have that many businesses to feed off of, so when things like this come available, I definitely would be one that would want to know about it and hope that someone reaches out," Jones said. "Because we are always in need."
Alyssa Graham welcomes the help as well. She opened Bourbon City Barkery in Logan Street Market in the Shelby Park neighborhood four months before the shutdowns started.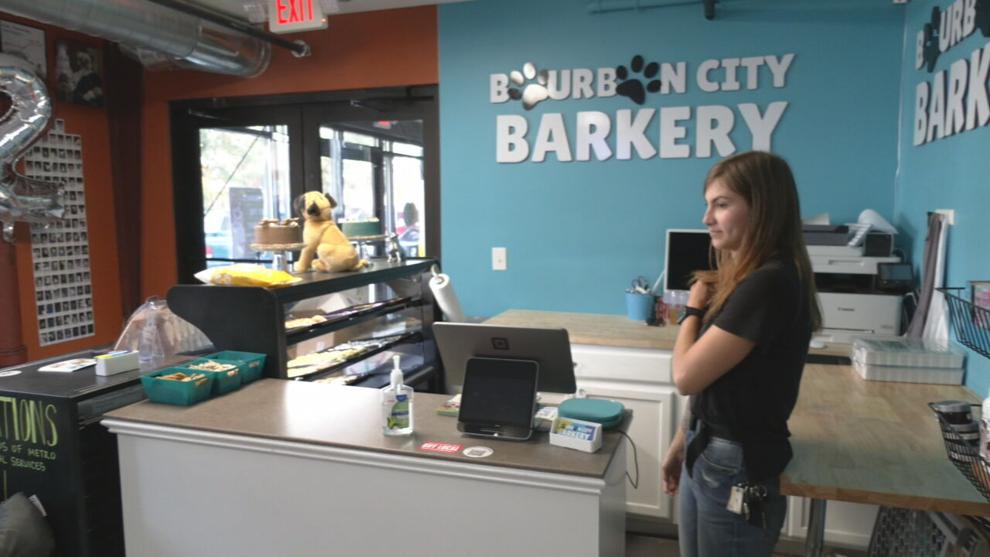 "It's been a little crazy, but we've overcome way more than we thought," Graham said. "There's been a lot of help for restaurants, and I know they need it. But also as a retail store, there have not been as many opportunities. So I think that'd be fantastic if we were able to get a little bit of extra help as well."
She said it could continue the progression and revitalization of the Shelby Park neighborhood.
"There's so much progress being made," Graham said. "There's so much growing, and to see that to continue to grow is the ultimate goal."
The loans have been made possible by a federal Community Development Block Grant for LHOME's Back to Business initiative. Small businesses qualify if they have fewer than 300 employees and less than $20 million in average annual revenue.
To be eligible, applicants must:
Have an established business that was operating prior to March 1, 2020
Be the business owner or a majority partner
Have a documented loss of income directly related to the pandemic
Demonstrate how this coaching and funding will help reestablish and/or grow the business
Have a bank account
Be at least 18 years old
Have a state-issued ID
Business owners can fill out the contact form and answer eligibility questions here.
Copyright 2021 WDRB Media. All Rights Reserved.