LOUISVILLE, Ky. (WDRB) -- Two elderly Kentucky women died from hypothermia in Boyd County last week after power outages caused by recent winter storms left residents in homes with sub-freezing temperatures. 
Officials say some residents have been afraid to leave their homes, even though the power has been out for several days. 
"The reason this is happening is people don't want to leave," said Boyd County coroner Mark Hammond. "And they've got different reasons. They think the power is coming back on quick. They don't want to leave their home -- they're afraid they're going to lose everything, it's going to get broke into."
Trees weighed down with snow and ice have fallen on power lines and blocked roads, cutting many people in the area off from vital resources. Parts of the county are described as a war zone.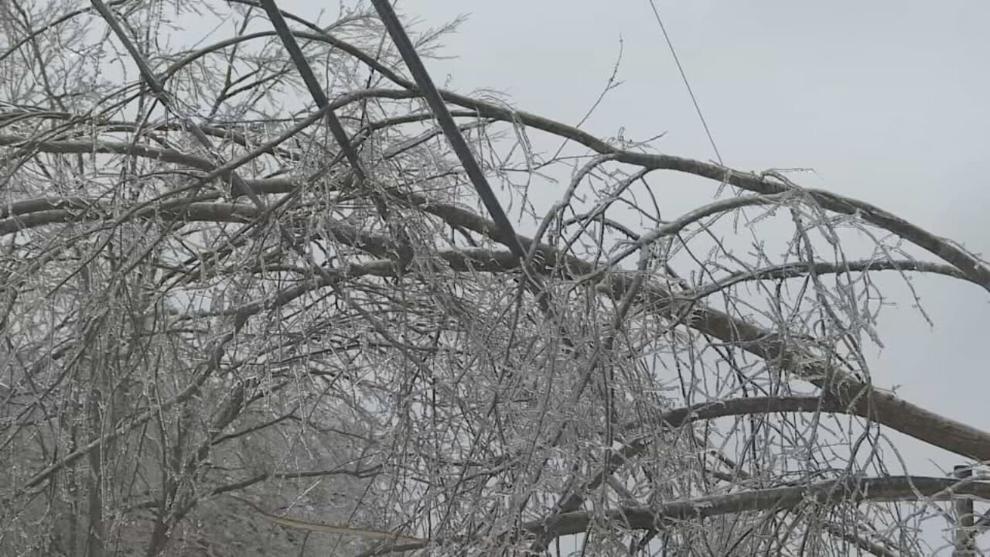 Officials say power could be out for another week. In Kentucky, about 33,000 customers remained without service Sunday, including more than 14,000 Kentucky Power customers in the eastern part of the state, according to PowerOutage.us, a website that tracks outages. 
Most of the remaining Kentucky Power outages were in Boyd and Lawrence counties. More than 2,000 Kentucky Power employees, foresters and assessors were working to restore power. The utility estimated power to most customers should be back on by Wednesday, but later in some areas of Carter County.
More than 59,000 of the utility's customers lost power in eastern Kentucky after the latest storm hit.
Copyright 2021 WDRB Media. All rights reserved. The Associated Press contributed to this report.