LOUISVILLE, Ky. (WDRB) -- Medical masks have become something of a political hot potato in Kentucky.
Last week, Kentucky Gov. Andy Beshear issued an executive order requiring Kentucky residents to wear a face covering while in public in situations where social distancing isn't possible.
Beshear was quick to defend his controversial order during a Skype interview in Frankfort, saying that lives are literally at stake.
He says if judges continue to overturn his executive orders — such as the mandate to wear masks — "more people are going to get sick, and more people are going to die."
"I hope when people are thinking about bringing these lawsuits or pushing these challenges, they know it's the lives of people, the future of our economy, and the ability to get kids back in school that's all on the line," he added.
Kentucky Attorney General Daniel Cameron says he is not personally opposed to wearing a mask, but wants to make sure Beshear has the authority to require it.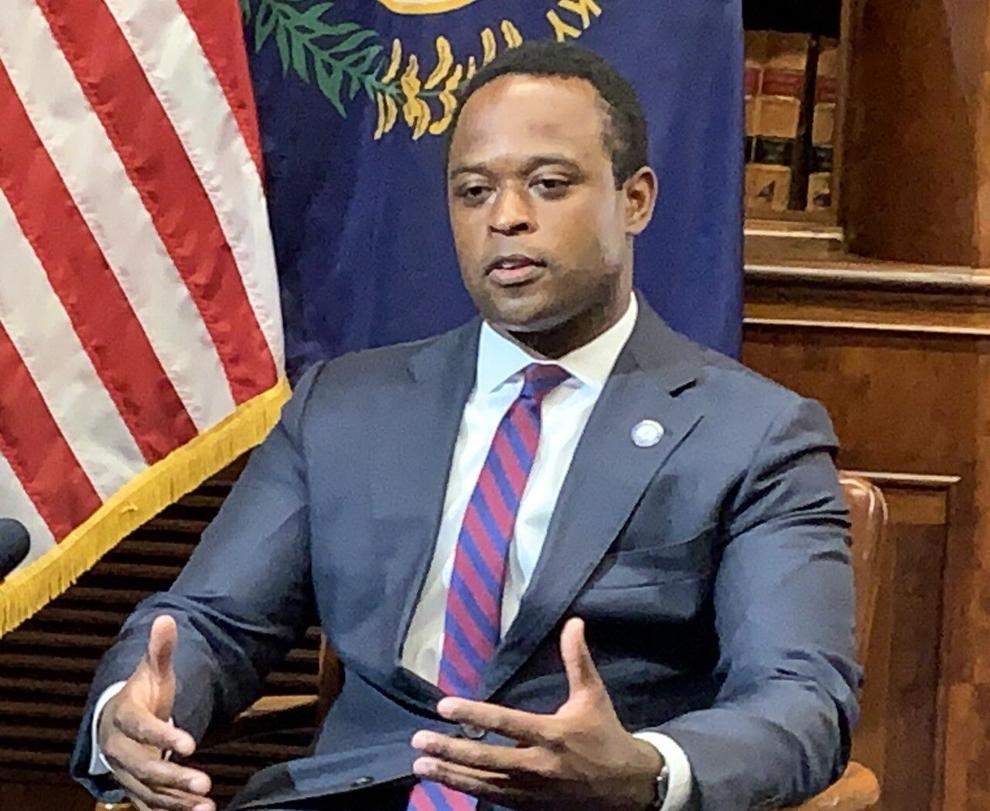 "We obviously have to be very concerned about the health of our citizens, and I know the governor is trying to do that," Cameron said on Monday. "But I have an equal responsibility to make sure we're getting it right as to our constitution."
Cameron has either filed or joined several lawsuits challenging Beshear's authority. He says it might not have been necessary if the governor had consulted with him and with Kentucky House and Senate leaders first.
"We'd like input prior to those orders going out, but it's just not occurred in that manner, and it's resulted in there being challenges," Cameron said.
Beshear says that would mean talking to the wrong people.
"I think my job is to consult with public health officials, is to consult with the businesses out there that are impacted," he said. "My job as the executive is to act in these emergencies and, again, a lot of this gets political."
Beshear has lost several rounds in court, but he says he believes the Kentucky Supreme Court will ultimately side with him.
"We're doing them all legally, and eventually when we get to the Supreme Court, we feel comfortable that we'll get that ruling," he said.
Copyright 2020 WDRB Media. All Rights Reserved.