LOUISVILLE, Ky. (WDRB) -- The world responded in a big way to a little boy from Louisville with cancer, who just wanted cards for his birthday and has now received more than 13,000. 
The birthday celebration continued Friday for Carter Willett, who celebrated his 10th birthday Thursday. A group of motorcyclists arrived at his house from Campbellsville, Kentucky, to deliver cards, and his mother, Kimberly Willett, took to the Courageous Carter Facebook page Friday to announce that he has received more than 13,000 cards and counting. 
Carter was diagnosed with Ewing's sarcoma in 2018, and he and his family have spent much of the past year in and out of hospital rooms. Inspired by his strength, everyone from police and firefighters to the Chick-fil-A cow helped Carter celebrate his birthday Thursday.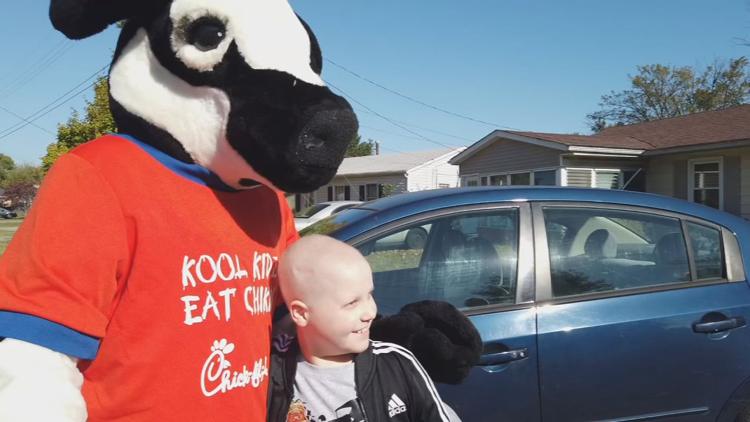 For one of the bikers who was a part of the group delivering cards, Carter's story especially hit home. 
"I myself, at 2 years old, went through a battle with chemo and radiation," said Steve Ball, one of the motorcyclists who delivered cards to Carter. "It's important to us to help him know that he has support. We kind of take a bad rap as bikers, but we also want the community to know that we do good things."
Related stories: 
Copyright 2019 WDRB News. All rights reserved.