LOUISVILLE, Ky. (WDRB) -- A GoFundMe page raising money for the legal defense fund for Breonna Taylor's boyfriend, Kenneth Walker, received a $100,000 donation from actor/producer Tyler Perry on Sunday, Walker's attorney told WDRB News. 
The money will go toward Walker's defense of a counterclaim brought against him by Louisville Metro Police Sgt. Jonathan Mattingly, the officer Walker allegedly shot during the March 13 raid on Taylor's apartment that resulted in her death. 
Claiming Walker acted "willingly or maliciously," Mattingly sued Taylor's boyfriend for battery, assault and emotional distress, according to court documents filed in October. Mattingly wants a jury trial, compensatory and punitive damages.
Walker's attorney, Steve Romines, told WDRB News that Perry called him Sunday after making a donation to the GoFundMe page. Created on Nov. 10, the fundraiser had generated $600 before Perry's donation Sunday. 
"Very appreciative of Tyler's generosity and his recognition of the travesty that Kenny has to defend a lawsuit against him that is being funded by taxpayers," Romines said in a statement. 
Walker fired a single shot from a 9 mm handgun that hit Mattingly in the upper left thigh when LMPD officers serving a search warrant used a battering ram to break down the door to Taylor's apartment near Pleasure Ridge Park shortly before 1 a.m., Kentucky Attorney General Daniel Cameron found during an investigation into the case. Mattingly underwent surgery to repair his femoral artery in the hours after the raid.
Mattingly, Detective Myles Cosgrove and former Detective Brett Hankison combined to return 32 shots. Taylor was hit six times and died in her hallway.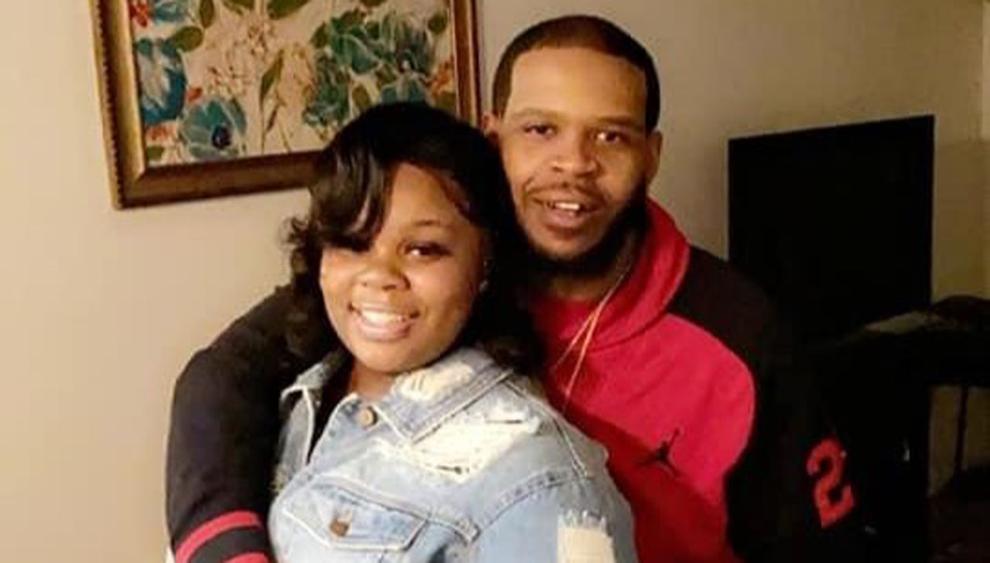 Walker was initially charged with attempted murder of a police officer, but the case was dismissed without prejudice in May, meaning he could be charged again as more facts come out in the case. Jefferson Commonwealth's Attorney Tom Wine said Oct. 8 he won't decide whether to file new charges against Walker until the U.S. Department of Justice and FBI wrap up their investigations into Taylor's death. 
Walker has sued state and city governments and 13 current or former LMPD officers, as well as former LMPD Chief Steve Conrad, whom Mayor Greg Fischer fired in June. The suit asks that Walker be immune from further prosecution in the case, as he is entitled to protection under Kentucky's "stand your ground" law, as well as a jury trial and unspecified monetary damages.
Perry, who has created 22 feature films, more than 20 stage plays, 13 television shows and two bestselling books, in June offered to pay for all funeral expenses for Rayshard Brooks, a Black man who was fatally shot by an Atlanta police officer at a Wendy's restaurant. 
Online fundraising pages have also been set up for the officers involved in the raid on Taylor's apartment and have raised thousands of dollars. 
Related Stories: 
Copyright 2020 WDRB Media. All Rights Reserved.