LOUISVILLE, Ky. (WDRB) -- Colonial Gardens has been around in the south side of Louisville for more than 120 years, and, of course, businesses have come and gone. Lately, there's been more going than coming.
Four restaurants opened after the historic property reopened in 2021. But less than two years later, it's searching for new tenants. 
Biscuit Belly owners permanently closed last fall, and Taco Luchador followed earlier this month.
"One day, they were open, and the next day, they were dragging things out," Krissy Price, the owner of Union 15, one of two remaining business at Colonial Gardens, said of Taco Luchador. "So it was pretty unexpected. We were all really shocked and sad, for the most part."
Biscuit Belly owners said it permanently closed its Colonial Gardens store last fall because of lingering effects from the COVID-19 pandemic. The owners said after having high hopes when they opened in 2020, they struggled with the increased costs of food and goods, higher utilities and the ongoing labor shortage. 
And earlier this month, developer Jeff Underhill said Taco Luchador location at was closing so property owners can focus on other concepts. The owners had more than a year left on its five-year lease.
"We all worked together really well," Price said. "We would have people from Taco Luchador come order pizza or beer and visa versa."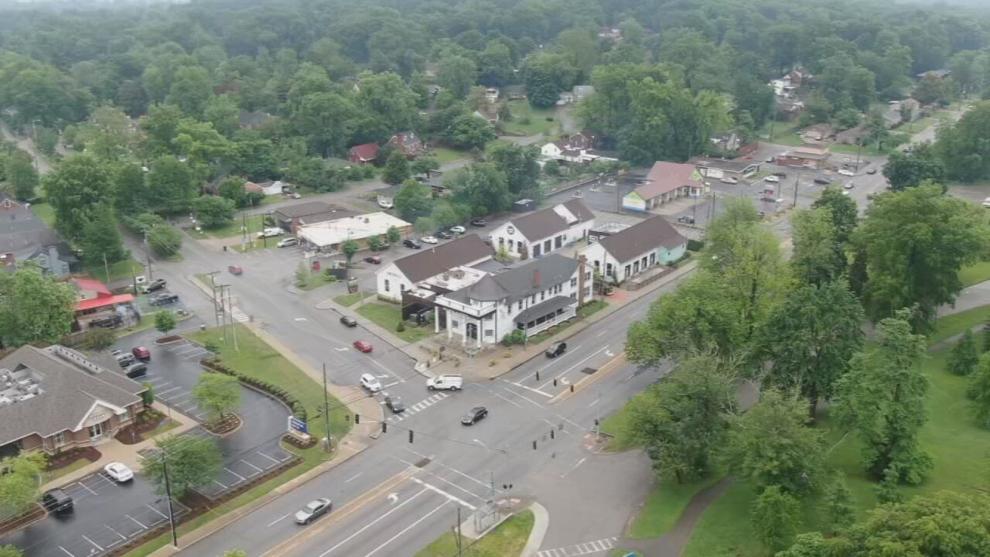 Underhill said options are being considered for the next step. Luchador has the option of paying out the rest of its lease or finding a business to sublet the space.
Representatives for Taco Luchador released a statement saying, "We would have loved for this location to succeed like our other locations but unfortunately it did not. The Taco Luchador team appreciates all our guests that visited the Colonial Gardens location ..."
Colonial Gardens was originally opened as a beer garden in 1902. It also housed a nightclub and even Louisville's first zoo before it was left vacant in 2003. South Louisville residents had the iconic white building declared a local landmark in 2008, and the city bought the rundown property in 2013. Underhill Associates then bought the property from the city of Louisville in 2014 for $1, with the promise to spend $5 million to restore the building.
The project called for renovating the 7,000-square-foot building and adding three new, one-story buildings that will share a common patio and garden area. The city of Louisville also put in more than $1 million.
Related Stories:
Copyright 2023 WDRB Media. All Rights Reserved.