COLUMBUS, Ind. (WDRB) -- A small town police department in southern Indiana recruited a big name to help with their lip sync challenge video.
The Columbus Indiana Police Department recruited NASCAR driver Tony Stewart to help open the video with him being pulled over for "speeding" in a pickup truck to Sammy Hagar's "I Can't Drive 55." He is arrested by three female officers singing Bonnie Tyler's "Total Eclipse of the Heart."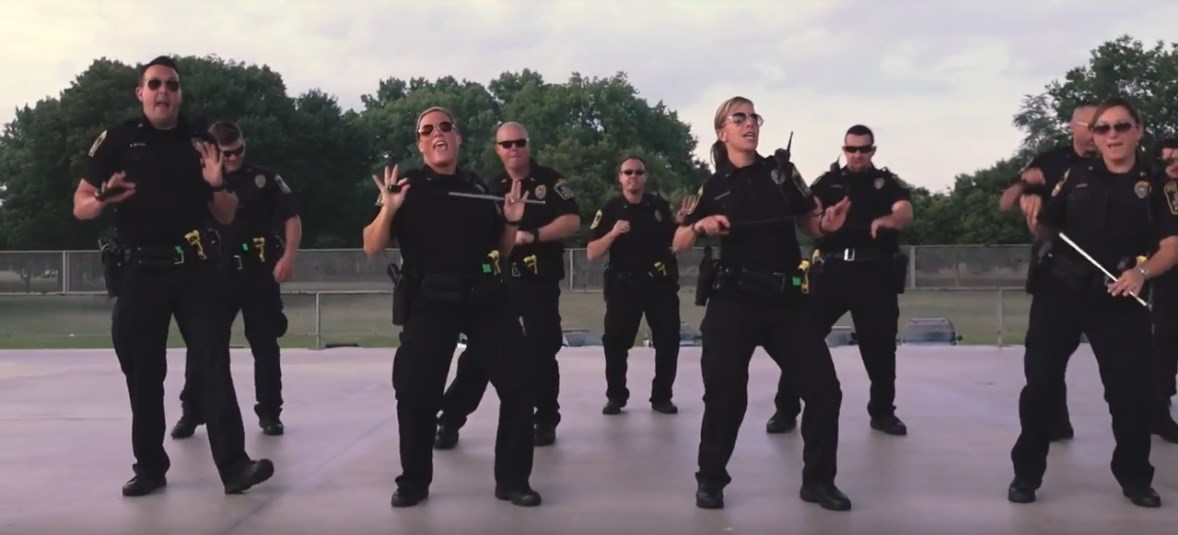 The department posted its video on social media and YouTube Monday afternoon and quickly started gaining likes and shares.
[MOBILE USERS CAN WATCH THE VIDEO ON YOUTUBE BY CLICKING HERE.]
The officers transition through several songs including "Party in the USA" by Miley Cyrus, "Don't Stop Believin'" by Journey and the theme song from "Friends."
The post on Facebook thanks Tony Stewart, Cummins Engine Company and the Jab Media Group for helping with the professionally edited video.
Copyright 2018 WDRB Media. All Rights Reserved.