FRANKFORT, Ky. (WDRB) -- Nearly 40% of adults in Kentucky have received at least the first dose of a COVID-19 vaccine, Gov. Andy Beshear said Monday. 
Health officials hope that number continues to improve, however, because more coronavirus variants have been detected around the state. 
"We now know at least 15 counties across the state, we have found these variants," said Dr. Steven Stack, Kentucky's public health commissioner.  According to Beshear, those counties reporting variants are: Allen, Boone, Bullitt, Calloway, Campbell, Christian, Fayette, Garrard, Jefferson, Kenton, Larue, Madison, Marshall, Russell and Warren.
Stack says the United Kingdom variant is the most predominate in Kentucky with 41 confirmed cases, but the South African variant has also been reported in the state. 
He said that a state study of the spread of a variant in a eastern Kentucky nursing home found that vaccines "precipitously dropped the amount of symptoms people had, even if they had the infection when they were tested and ... also dramatically protected people from going in the hospital and suffering consequences as bad as death."
"The vaccines are our exit strategy," he said. "They are the shot of hope that get us out of this mess and get us back to our lives."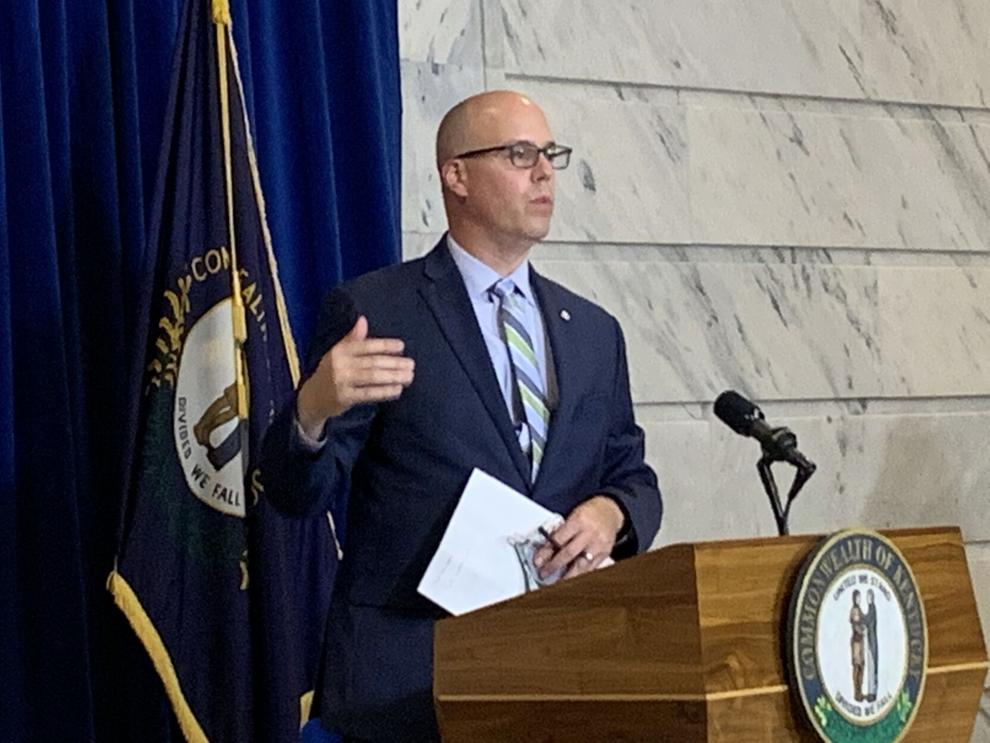 On Monday, Kentucky expanded vaccine eligibility to residents age 40 and older. Residents 16 and older will become eligible for the vaccine on April 12.
According to the state's vaccination dashboard, 1,319,323 Kentuckians have received at least the first dose of a vaccine to date. 
"We also believe we've vaccinated about 70% of Kentuckians who are age 70 and up," Beshear said. 
Click here for information about how to sign up for a vaccination appointment. 
"If you are 40 and up and you haven't gotten vaccinated yet, I will bet, if you try, you can get an appointment in the next week and a half," Beshear said. "Just think about that."
For additional information about getting signed up for a vaccination appointment, click here or here.
Beshear celebrates 11 straight weeks of declining COVID-19 cases
Health officials on Monday reported 310 new COVID-19 cases in Kentucky alongside 11 more deaths in which the virus was a contributing factor. 
The governor celebrated Kentucky seeing 11 consecutive weeks of declining cases and encouraged Kentuckians to be cautious and continue following guidelines during Spring Break. 
"I want to say 'Congratulations, Kentucky,'" Beshear said. "You have just had your 11th straight week of declining cases. That is amazing."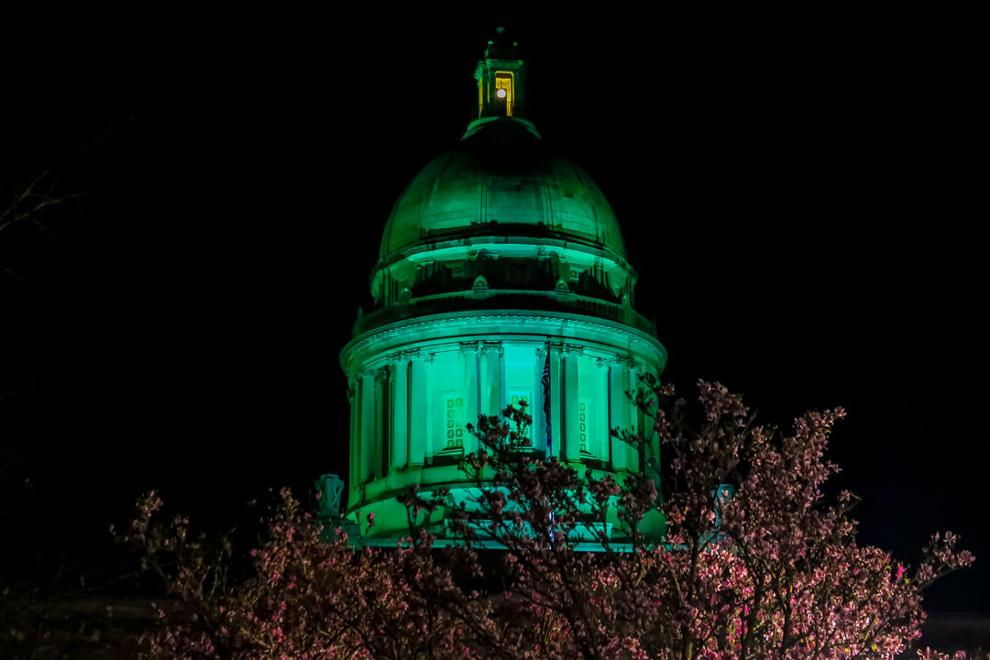 Related: Kentucky reports 11th straight week of declining COVID-19 cases
When asked about the possibility of lifting some public health orders as COVID-19 vaccines become more widely available, Beshear insisted that some measures, particularly the state's mask mandate, continue to be important in slowing the spread of new coronavirus variants.
"This thing is still dangerous. It's still killing people, and it still is going to continue to kill people until we stop it," he said. "We have to get enough people vaccinated before the variants come in." 
Kentucky's COVID-19 positivity rate, which measures the proportion of coronavirus tests returning positive, stood at 2.89% on Monday, according to a report from Kentucky Public Health. The positivity rate is an indicator of the extent of the spread of the virus, according to the World Health Organization. If the rate is less than 5% for two weeks and testing is widespread, the virus is considered under control.
The virus-related deaths reported Monday bring Kentucky to at least 6,042 reported since the start of the pandemic. Among the victims Monday were two men, ages 38 and 86, from Jefferson County. 
Data show 364 Kentuckians currently hospitalized with COVID-19 and 87 being treated for the virus in intensive care units. More than 40 residents were on ventilators.
For most people, COVID-19 causes mild or moderate symptoms that clear up within weeks. The vast majority of people recover. Of the state's 323,948 confirmed cases reported since March 2020, at least 49,549 have recovered, according to Kentucky Public Health.
But for others, especially older adults and those with existing health problems, the virus can cause severe symptoms and be fatal.
Related Stories: 
The Associated Press contributed to this report. Copyright 2021 WDRB Media. All Rights Reserved.