LOUISVILLE, Ky. (WDRB) -- Thousands of west Louisville residents now have the first line of protection against COVID-19 thanks to a one-day vaccination clinic.
UofL Health employees and volunteers set up at the Kentucky Center for African American Heritage on Saturday to administer more than 2,500 first doses of the vaccine to members of a community that has been federally designated as medically underserved.
Fifty churches, along with pastors and community leaders, help put the event together. Many went door to door to spread the word to those who may not have internet or phone access to schedule a vaccination appointment. On Saturday morning, a line of people wrapped around the heritage center. 
"We want to reduce the barriers and bring the vaccine into communities where it's needed," UofL Health CEO Tom Miller to the crowd of volunteers and pastors.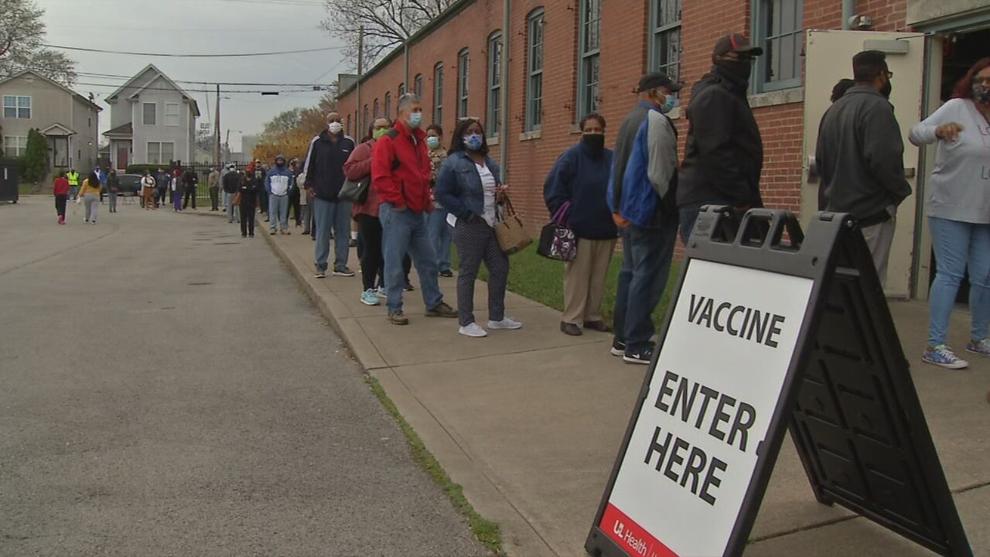 Many community members who showed up for a shot were in and out in a matter of minutes.
"I have been here every bit of five minutes," said Tony Kimbrough, who received his first vaccine dose Saturday. "I'm glad to save the people in my family, in my life and other people's lives also."
Gov. Andy Beshear attended the event and spoke with volunteers and people getting inoculated. The governor stressed the importance of getting vaccinated as a way to curb the spread of a virus that has killed more than 6,000 Kentuckians as of Saturday. 
"It doesn't matter the color of your skin, your income level, who you love, anything — it doesn't matter any of it. You ought to be able to get this vaccine and you ought to be able to get it in your own community," Beshear said.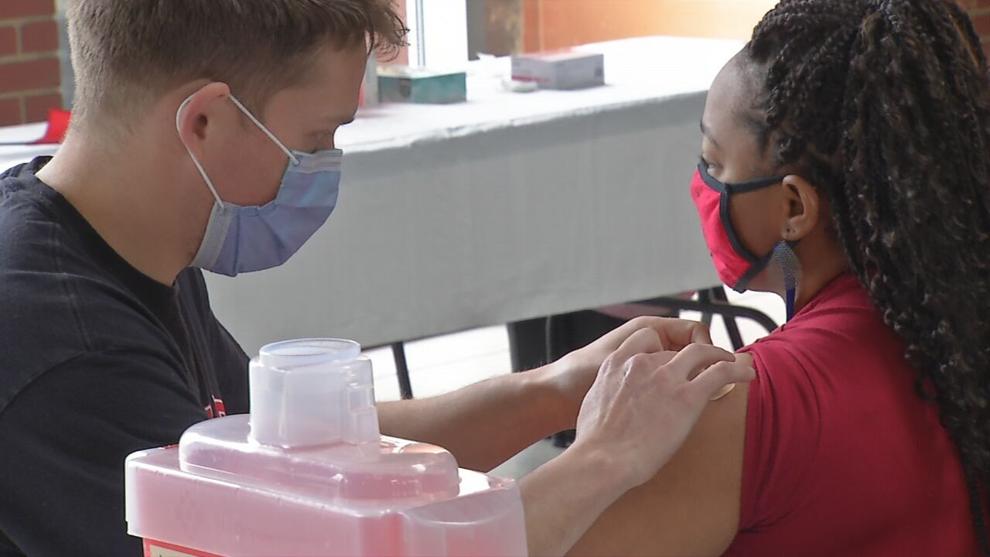 Black Kentuckians make up about 8% of the state's population and have accounted for at least 8% (28,040) of its COVID-19 cases and 8.1% (457) of its virus-related deaths, according to a report from Kentucky Public Health.
At the height of the pandemic, minorities were dying at a fast rate due to a lack of medical availability and resources. Additionally, data Kentucky Public Health published March 26 shows Black Kentuckians had received only 4.5% (54,616) of the vaccine doses administered thus far statewide. 
Beshear said that can't happen.
"We've seen what inequity does in the midst of a pandemic," he said. "It shouldn't have taken a pandemic, but we've has seen it. It's a difference between life and death — that's what equality in health care means."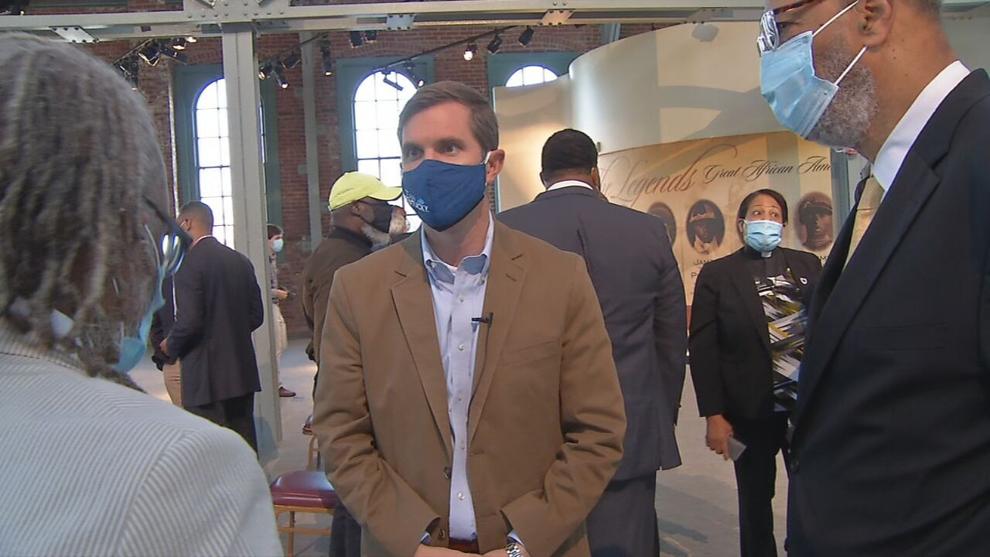 Thus far, UofL said one-third of the 70,000-plus COVID-19 vaccines it has administered have gone to residents of underserved communities. Officials are already working toward holding a second mass vaccination event for west Louisville residents in May, and plans are being finalized to open the state's largest drive-thru vaccine clinic at Cardinal Stadium in April. 
"We've got nearly 700 of our own UofL Health employees that live in west Louisville," said Dr. Edward Miller, chair of UofL Health's diversity, equity and inclusion council. "We want to grow that number, keep improving access and invest in new generation of health care workers to build a stronger and healthier community."
As Kentucky's vaccine supply continues to increase, Beshear said he plans on having every eligible resident vaccinated by May 31. 
Copyright 2021 WDRB Media. All Rights Reserved.