SPRINGFIELD, Ky. (WDRB) -- Police say a mass shooting was prevented Monday after officials responded to a complaint about trespassing.
Springfield Police Chief Jim Smith said officers were called shortly before 2 p.m. to LB Manufacturing on a complaint about a suspicious truck on the property.
Authorities say employees confronted the suspect and told him to leave, but he refused. Capt. Tony Golden and Officer Joe Templeman of Springfield Police responded.
Police approached the suspect, 37-year-old Matthew Smith, of Willisburg, Kentucky, in the business' parking lot. 
"We both responded and observed a vehicle that matched the description," Templeman said. "And I began talking to the subject and asked what his name was. He refused to give me his name, and he asked for my badge number. That was the first clue that told me something that was off with this guy. I asked him again. I said, 'What's your name?' And he said, 'I want your badge number.' And I said, 'OK, go ahead and step out of the truck for me.' He refused."
Templeman said the confrontation quickly escalated.
"I opened the truck door, and at that time, he raised a Glock handgun toward my chest," Templeman said. "He had it kind of between his legs and his hand, and he brought it up to my chest. I was able to grab his gun quicker than mine. I disarmed him, and then I brought him out of the vehicle."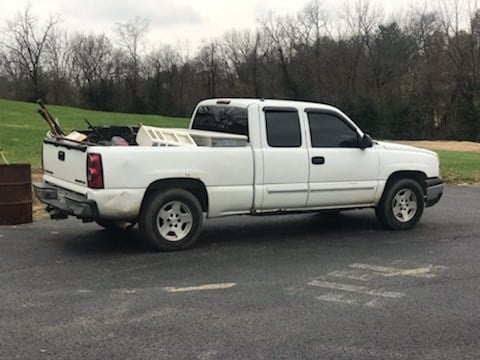 "We struggled with him on the ground, Capt. Golden and myself, and he was attempting to get to another firearm which was tucked into his waistband," Templeman said. "We were able to recover that, and we found another firearm on his ankle."
Officers also located "a modified fully-automatic AR-15 rifle along with other firearms," after searching the truck.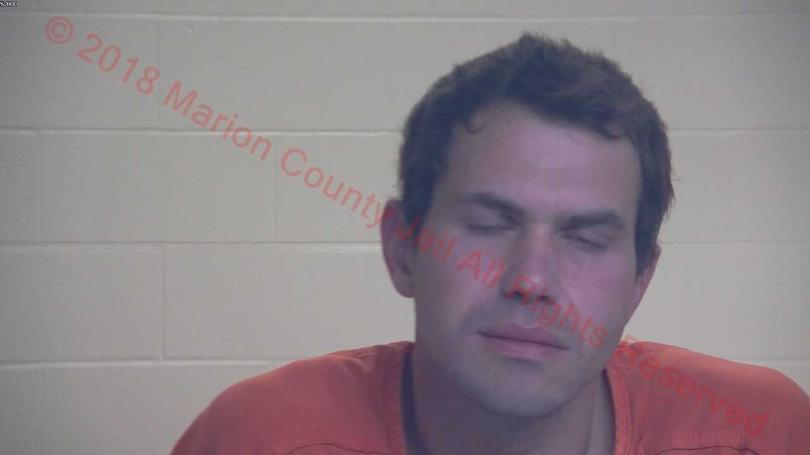 When police interviewed Smith. He stated he was searching for a woman he thought was being trafficked and "brought what he needed to get the job done."
Police say Smith did not work at the plant, and officials do not know why the business was chosen. Police also say Smith admits he had surveyed the building and knew the entries and exits.
"I seen him a few days ago," one of Smith's neighbors, Cleo Lewis, said Tuesday. "He was just as friendly as can be, and now here he is. It's just mind-blowing."
Cleo and his uncle Lloyd Lewis said Smith would sit in his car idling for hours lately, but otherwise had seen no strange behavior from their neighbor.
"I never would have thought that out of Matthew," Lloyd said. "I know he liked guns and liked to shoot a lot back there for target practice and stuff. But I've been back there target practicing with him before. But I just would have never thought it."
Smith credits employees for being observant and taking action. At this time, police do not know Smith's criminal history.
He faces several charges, including attempted murder, wanton endangerment of a police officer, resisting arrest and criminal trespassing.
He is being held at the Marion County Detention Center.
Copyright 2018 WDRB Media. All Rights Reserved.