LOUISVILLE, Ky. (WDRB) -- A man was charged for shooting a 16-year-old boy in a violent carjacking near Fairdale last month.
Louisville Metro Police said in a release that Eder Rivaldo Mayorga-Sanchez, 19, was arrested and charged in a series of carjackings and robberies in Louisville.
Investigators believe it was Mayorga-Sanchez who carried out the carjacking and shooting at 7:30 a.m. Oct. 26 outside a Circle K at National Turnpike near Glengarry Drive. The mother of the 16-year-old was driving the vehicle that was carjacked. Her son was the passenger who was shot. Police say the teenager was taken to the hospital and is still recovering from his injuries.
LMPD Officer Beth Ruoff said Mayorga-Sanchez was charged with five counts of robbery, one count of assault, two counts of fleeing and evading, one count of receiving stolen property - firearm, and one count of theft by unlawful taking - auto.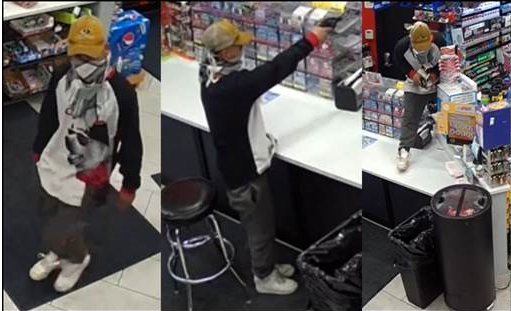 Investigators linked the suspect to the robbery of a Valero's on Terry Boulevard on Nov. 8 and three other carjackings, including Oct. 28 at the Zappos on Minors Lane, Nov. 4 at a Burger King on New Cut Road and Nov. 4 at the Park Place Apartments on Cogan Boulevard.
On Nov. 9, the suspect was spotted at the Dollar General near where the first carjacking happened by an off-duty SWAT team member. LMPD responded to the area, and when the suspect exited the store, he ran from police and jumped onto a moving semi-truck before being found nearby behind a carwash. 
During the arrest, detectives found two firearms on Mayorga-Sanchez, one of which was confirmed stolen. 
"The victims of these crimes were everyday people, just like you and me, trying to make a living or going to-or-from work to do so," LMPD Lt. Mindy Vance said. "They certainly did not deserve to have a gun pointed in their face."
Related Stories:
Copyright 2021 WDRB Media. All Rights Reserved.