LOUISVILLE, Ky. (WDRB) -- Even if they cannot be at Churchill Downs, many people will still try to enjoy the 146th running of the Kentucky Derby on Saturday.
Paul Sherwin said he's been visiting Louisville for the Derby every year since 1987.
"I've always been coming with my dad. My dad passed away three years ago," he said. "Actually, he got to see American Pharaoh win the triple crown." 
On Friday, he continued his tradition of eating at Wagner's Pharmacy across from Churchill Downs — one reason he decided to come to town for the race despite it being closed to spectators. 
"I brought my son here," he said. "It's just something my dad passed on to me because he was here in the 60s, so I'm hoping to keep it going."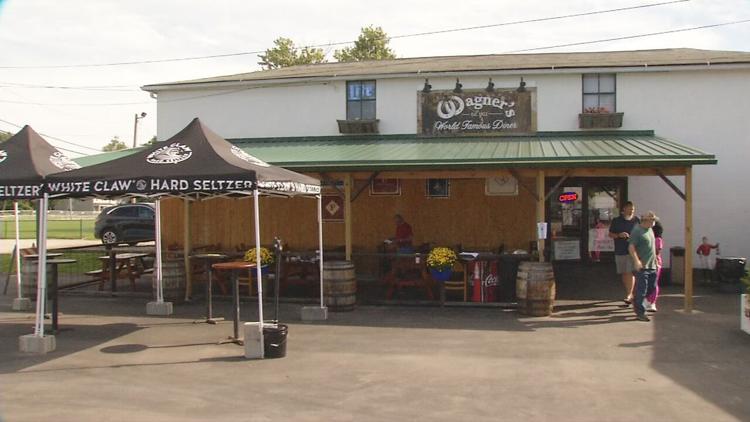 Instead of watching the Oaks day races from Churchill Downs, Sherwin watched from Wagner's, where he was happy to see familiar faces.
"There were some trainers and horse owners here so, you know, that was good to see," Sherwin said.
Lisa Breckenridge also plans to keep tradition alive Saturday. 
"I'm going to dress up tomorrow," she said.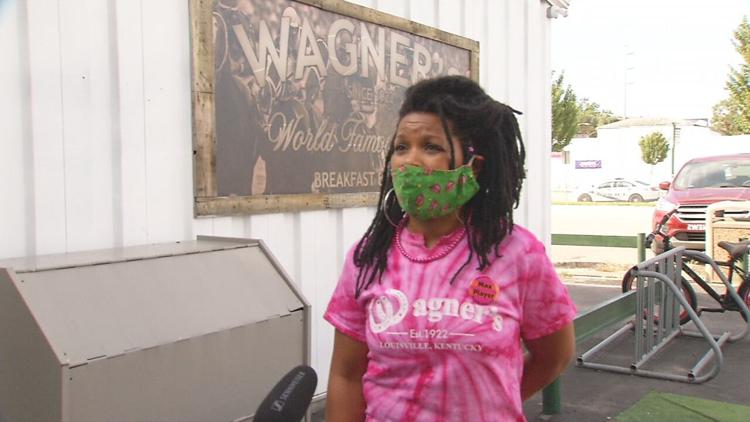 Breckenridge said the 2020 Derby is about being resilient.
"Resilience to me is continuing, not stopping when the world stops," she said. "Positiveness. To me, the positive thinking and attitude is everything."
Some people went to new heights to feel some sense of normalcy. Outside the Veterans of Foreign Wars Post 6182, an Ohio man set up a scissor lift to watch the races from above.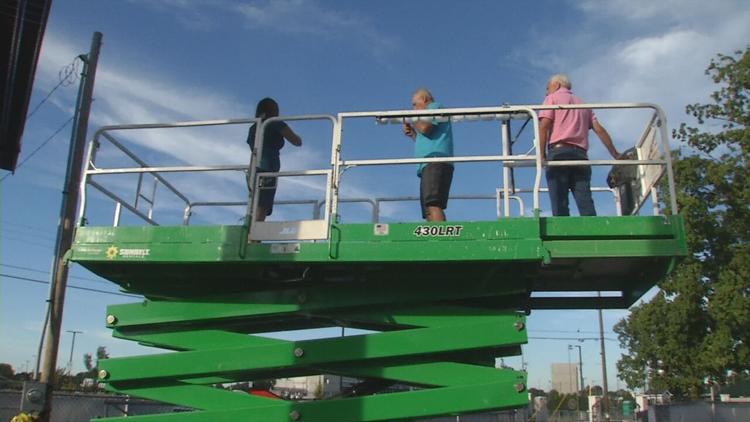 "I think it's a great idea, having some fun," said Melvin Reed, the post's quartermaster. "Bring attention to the post so people will come by."
Those at Post 6182 say, like every year, they will be grilling out on Derby day while looking over at the Twin Spires. 
"It's just tradition," Reed said. "The guys that have a favorite in the Derby. They've been coming here for 13 years."
Derby 2020 will be unlike any other that people will talk about for years to come.
Copyright 2020 WDRB Media. All Rights Reserved.