LOUISVILLE, Ky. (WDRB) -- As Jefferson County Public Schools works toward resuming in-person instruction, some educators say they're concerned the district could become a "superspreader" with classrooms reopened. 
The Jefferson County Teachers Association, the union representing JCPS' teachers, librarians, speech clinicians, physical therapists and occupational therapists, recently released a survey of 3,813 of its approximately 5,800 members regarding the district resuming in-person classes. 
One member writes, "I just don't understand the reasoning of going back to school other than we are a babysitting service. It seems too late in the game."
"The first 3-4 weeks will be about practicing classroom expectations and safety," another added. "This will [be] nothing but a holding place for children and teens."
With 40% of JCPS parents choosing keep their children on virtual learning only, JCTA President Brent McKim said "about 40% of teachers are going to need to remain virtual."
However, McKim said that less than 40% of teachers have asked for accommodations to not return to in-person learning.
"Organizationally, we have not taken a position on what date we should go to school," he said. "What we're focused on is we're trying to work through the planning, collaboratively at every school."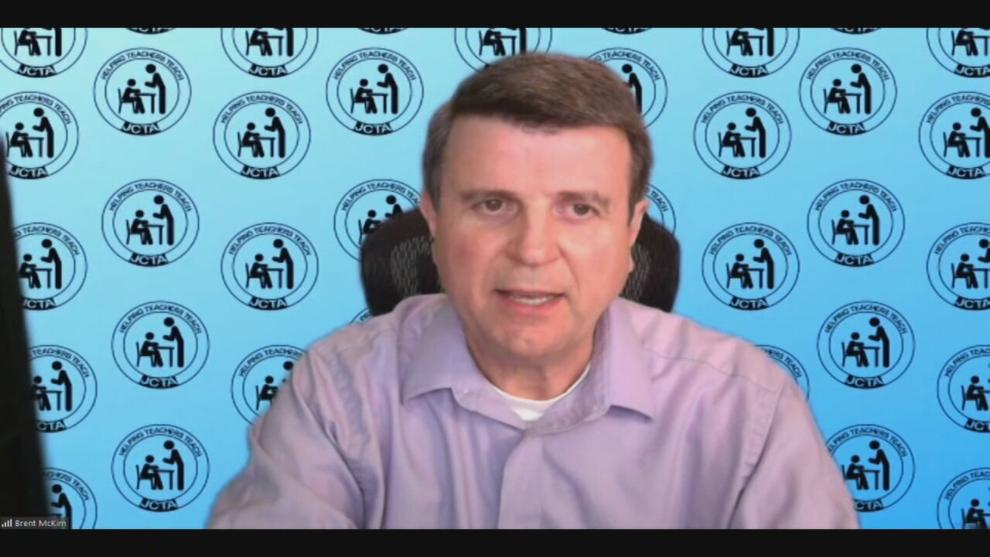 In the recent JCTA survey, one member wrote, "We need to get back in the classroom and teach these kids. It's our job. Millions of people are going to work and doing their jobs despite the risk and we should be expected to as well. OPEN OUR SCHOOLS!!!!!" 
Other members, however, voiced concerns with busing, mask wearing and social distancing in classrooms.
"The guidance from the state says if you don't have 6 feet, you can be less than 6 feet, and that worries a lot of teachers," McKim said. 
Other JCTA members wrote the following statements about their concerns:
"By the end of March we are going to complete nearly 7 months applying the NTI, it's not gonna make any difference continuing the NTI FOR TWO MORE MONTHS UNTILL THE END OF THE YEAR!!"
"I am planning on returning to in-person school and feel better since I am receiving the vaccination. I do worry about the virus ramping up and infecting more people in the households of our students."
"Students with behavior concerns that will not keep masks on. Parents that will send their children to school sick and not come and pick them up. Eating lunch in the classroom and not being able to social distance. Restrooms not being cleaned adequately.
"Transportation, kids coming to school sick, JCPS becoming a superspreader, becoming sick or seeing others get sick and die."
"I'm concerned that the answer to every question asked of administrators about what the district plans to do is 'We don't know yet.'"
"Social distancing on busses. Social distancing for my Emotional Behavioral Disability students and mask wearing all day long." 
"I would like to know where, in JCPS will there only be 6 students in a room like depicted in the video to parents! That video is so unrealistic it is painful to watch."
JCPS held two walkthroughs at schools showing how the district is getting ready to reopen.
"One concern we hear again and again from teachers: Will they have support in enforcing mask requirements so it will be safe for students and staff?" McKim said. "We built that into our agreement so it makes it really clear, that they will be supported."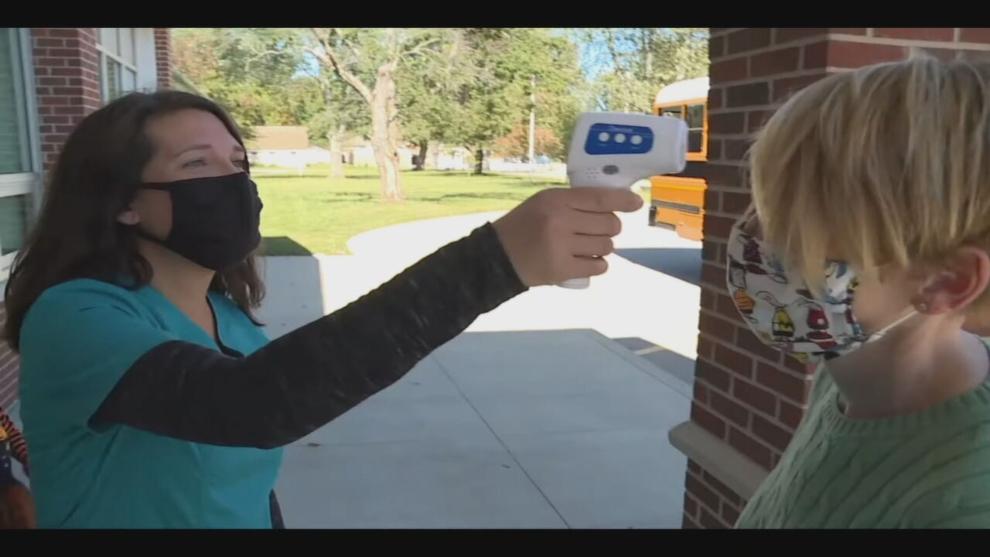 The school district declined an on-camera interview, but JCPS Communications Manager Mark Hebert released the following statement: 
"Our community has seen the incredible work JCPS teachers have been doing with their students during these extraordinary times. They are committed professionals who will continue to do great work with students whether classes are in-person or virtual. We respect, appreciate and are listening to teachers' input on our next phase of learning. We are working hand-in-hand with them on plans to make each school safe for students and staff and a possible return to in-person classes."
JCTA on Feb. 15 announced to its members that it had reached an agreement with JCPS on how to resume in-person instruction. 
"The District and the Association agree that in-person learning can better address the learning, growth, and development of young people than virtual learning and share the goal of returning to in-person learning for JCPS students as soon as safely and efficiently possible," the memorandum of understanding says.
"The District and the Association also agree that employees must have confidence in the safety and efficiency of their sites' reopening plans and of the District's commitment to support these plans. Further, the District and the Association agree that every reasonable care must be taken to protect the safety of students and staff."
JCTA leaders negotiated the agreement with district administrators, and the deal was approved without dissent by the union's board of directors, according to a message sent to JCTA members on Feb. 15. The union said there will be committees at the school level to help answer teachers' questions and concerns.
The Jefferson County Board of Education will make the final decision on whether or not JCPS returns to in-person learning. 
Superintendent Dr. Marty Pollio on Feb. 16 said elementary students could return to in-person classes in mid-March, with middle and high schools reopening the week of April 5. 
No exact reopening dates — or a date for the Board of Education to vote on that plan – have been set.
To read the JCTA survey in full, click here. 
Related Stories: 
Copyright 2021. WDRB News. All rights reserved.