LOUISVILLE, Ky. (WDRB) -- The fight over the future of Kentucky's last abortion clinic is playing out in a federal courtroom.
The hearing before the U.S. Court of Appeals for the Sixth Circuit in Cincinnati centers around the EMW Women's Center in downtown Louisville.
A 1998 state law requires abortion facilities to have a transfer agreement with a hospital and an ambulance company in case a patient needs emergency care.
The American Civil Liberties Union filed suit on behalf of EMW after it was unable to comply and faced a possible shutdown.
A federal district court in Louisville ruled that requiring the agreement is unconstitutional and does not enhance patient safety. The ruling in Sept. 2018 pointed out that if the law is enforced, it would close the last abortion provider in the state.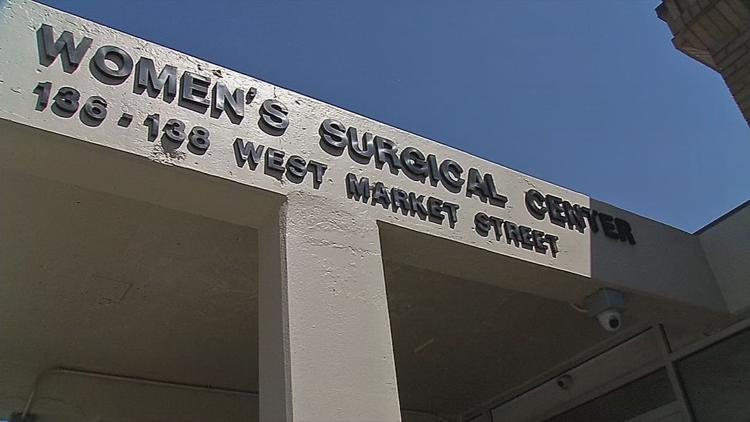 Governor Matt Bevin's administration appealed that decision, and both sides were in federal appeals court Thursday morning for an hour-long hearing before a three judge panel.
"This is not about abortion. This is about women's safety," Bevin administration attorney Chad Meredith told reporters. "Transfer agreements are important safety measures that even the National Abortion Federation recommends. All facilities in Kentucky that exist to perform out patient surgeries have to have these safety protections, and it doesn't make sense to eliminate one category of health care facility just because it provides one certain type of service," he said.
But ACLU Reproductive Freedom Project deputy director, Brigitte Amiri, said the state is using rules to try and force the clinic's closing.
"The Supreme Court has said that states can't ban abortion, and that's effectively what would happen here in the face of no threat to women's health. What would happen is that abortion access would be eliminated, and over 40 years of Supreme Court precedent has held up that that is not permissible," Amiri said.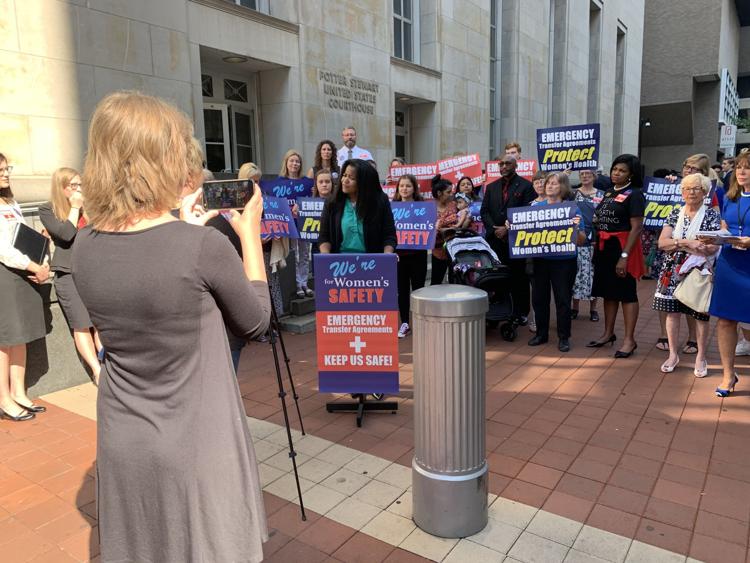 Following the hearing, pro-life activists rallied outside the courthouse.
"What is at stake today is clearly about health care equity for Kentucky women," said for Kentucky State Representative Addia Wuchner.
But EMW attorney Don Cox called the women's safety argument a "charade."
"This is about the governor trying to stop abortions in Kentucky," Cox said. "They don't care about women's health." 
A ruling will likely not be issued for several months.
Copyright 2019 WDRB Media. All Rights Reserved.