CLERMONT, Ky. (WDRB) -- Harper the Golden Eagle is on his way back to his old Kentucky home. The bird spends his winters at Bernheim Forest. As he makes his way back to Kentucky, researchers are hoping his journey will unlock secrets about other golden eagles.
This time of year, visitors flock to Bernheim Forest to check out the vibrant pops of color covering the canopy. But look beyond the tree tops and you'll see another annual autumn visitor -- Harper the Golden Eagle.
"Harper the Golden Eagle is emblematic of why Bernheim is so special," said Mark Wourms, Executive Director of Bernheim Forest.
Harper's annual migration has captivated the public's attention for years as this rare bird continues to return to his old Kentucky home for the winter.
"This year he checked back in on October 16, and we found out he was about to cross back into the United States and since then we've been tracking him," said forest manager Andrew Berry.
Canada's Hudson Bay is where Harper summers. Since leaving that location, he's flown down through Minnesota, across Wisconsin and then headed southwest of Chicago. This marks the fourth year Berry has tracked Harper. He's using a new transmitter they fastened to the eagle last February. "It's fitted onto a sort of a backpack that goes around him. And it doesn't inhibit any of his movements. He still flies around and hunts just like he did before," said Berry.
Then it's just a matter of letting Harper do his thing as the transmitter uses a cellular signal to ping his location. Berry then maps that information. Golden eagles have called Bernheim home since the 1950s, but until they started tracking Harper, researchers didn't know where they wintered. Now they've unlocked some of those secrets.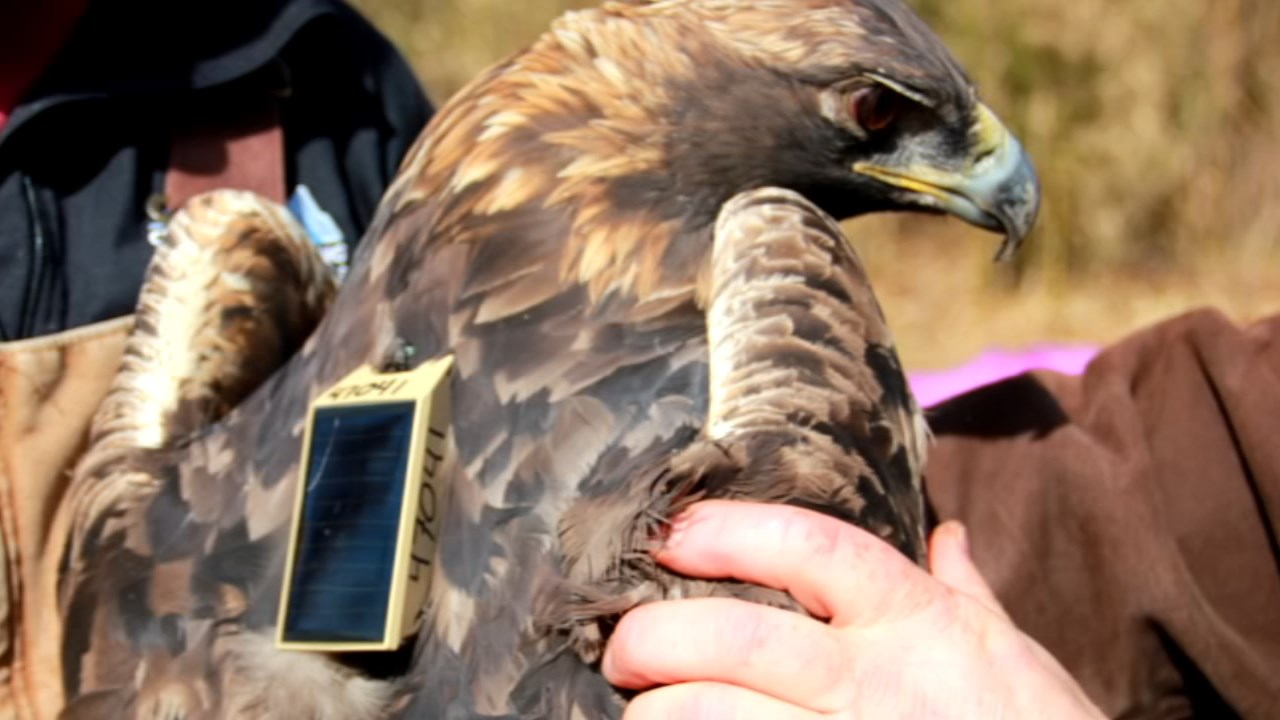 "There's probably about 2,500 individuals right now in this eastern golden eagle population and so to be able to research them and figure out what kind of habitats and what it's going to take to allow them to persist here in Kentucky is really a big question," said Berry.
That insight has allowed the rare bird to thrive. Bernheim officials hope a newly acquired tract of land north of the Bullitt County forest will help continue that mission.
"One hundred years, 200 years from now, people will say 'oh my gosh, thank you that they did that.' That's what we want people to know, that Bernheim adds value," said Wourms.
The public is invited to follow along on Harper's journey as he heads back to the Bluegrass.
"Then when he comes into Louisville, you'll get to see his track as he's flown over the city as he did last spring. He flew over Iroquois Park as he headed north," said Berry.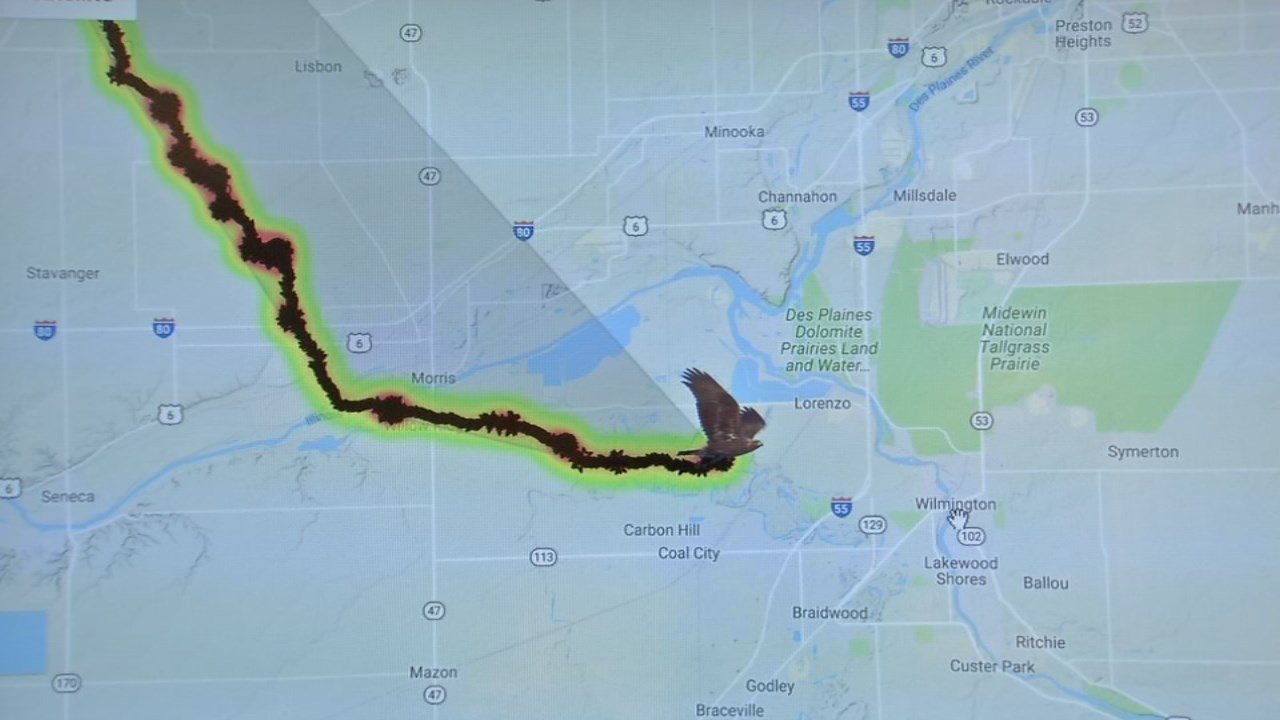 Giving a rare glimpse into the secret lives of a golden eagle as he makes his way over your backyard. "It's just a dramatic story and it's a survival story. It shows why protected lands are so important," said Wourms.
Bernheim officials are hopeful Harper will arrive by November 8 in time for their "State of the Forest" event.
For regular updates on Harper the Golden Eagle, visit Bernheim's blog.
Copyright 2018 WDRB News. All rights reserved.