LOUISVILLE, Ky. (WDRB) -- Restaurants in Louisville are dying every day as a side effect of the COVID-19 pandemic.
The latest cuisine casualty is Dish on Market, a downtown eatery near Fifth and Market streets.
With foot traffic slowed due to increased telecommuting and conferences cancelled at the nearby Kentucky Convention Center, Dish decided to close  after 10 years in business. 
"...Unfortunately 2020 has made it impossible for us to continue operations," a post on the restaurant's website reads. "While originally, we had every intention of keeping open our doors, it became obvious as time went on that this was not going to happen."
A few blocks east, Rye on Market closed Saturday. In fact more than a dozen Louisville area restaurants have closed since the start of the pandemic.
"I just hate it," Kentucky Restaurant Association President and CEO Stacy Roof said. "I think the first quarter of next year could be really scary for a lot of operators because that's when you got to look at things and say, 'Am I sticking around.'"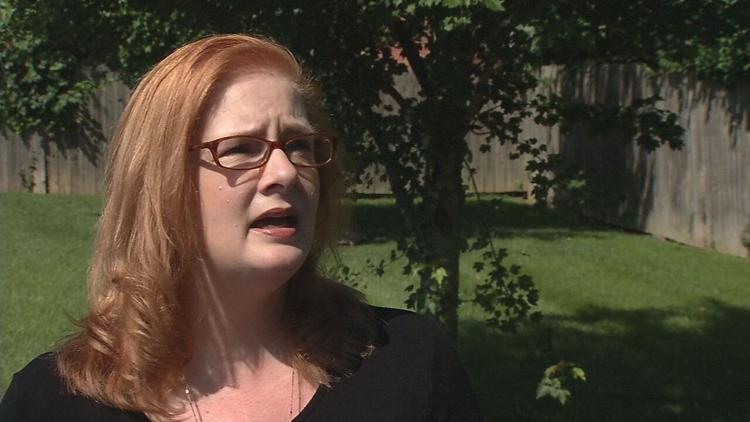 Food service is a $9 billion industry in Kentucky, but it lost 550 million in April alone, according to the association.
Gov. Andy Beshear's call on Monday to roll back inside seating to 25% — down from 50% — for two weeks will make the struggle to survive more challenging.
Anoosh Bistro and Noosh-Nosh owner/chef Anoosh Shariat said the uncertainty of the situation is proving particularly difficult.
"You work all of your life to build something and then, all of a sudden, the not knowing is hard," he said.
However, he also said he understands the rollback.
"How can you be angry when lives are at stake?" he asked.
"Selfishly of course I'm angry," he said. "I want to stay at 100%, but when I listen to statistics and people getting sick ....what's important to me is my employees and my guests, and if they're not safe I won't have a business anyway."
Shariat owns and operates the two restaurants off U.S. 42 in Louisville with his wife, Paula Barmore. The couple said a U.S. Small Business Administration loan kept them afloat as the pandemic cut 70% of their business. The handful of added outdoor tables and carryout orders have not made up the difference. 
Lunch brought familiar faces to Noosh Nosh Wednesday, but Barmore said it's not enough.
"Our guests have been great, but it's beyond challenging honestly," she said. "It's just trying to stay afloat. I wish there was an easy answer. If anybody has any ideas, we are open to them."
Nationwide, a reported 16,000 restaurants, from fast food to five-star, have already closed as a result of the pandemic. Major chains including McDonald's and Starbucks have announced plans to shutter hundreds of additional locations by the end of the year.
Every restaurant closure means jobs lost, which has Noosh Nosh testing new recipes for success, including more ready made meals or doing its own delivery service.
Copyright 2020 by WDRB Media. All rights reserved.