LOUISVILLE, Ky. (WDRB) -- Louisville's gang activity could be at an all-time high, Mayor Greg Fischer told Metro Council on Thursday in a special meeting on public safety.
The meeting was called as Louisville sees an increasingly dire rate of homicides city-wide. A new record high of 173 homicides was set in 2020, and it appears that number will be passed well before then end of 2021, since the city is already at 158.
Fischer asked the council for their support to change gun laws in Frankfort. He said police can't destroy weapons, so they end up back on the street.
"Guns that are stolen out of people's vehicles and end back up on the street is a serious problem," Fischer said. "Police, when they confiscate weapons, cannot destroy those weapons. They're used in criminal acts, and they just end up back on the street.
"Instead of, back in our day where it would've been solved with a fist fight, due to the proliferation of weapons, people start shooting each other. So this is a significant problem."
Fischer also acknowledged the shortage of workers across the city's public safety departments, like Metro Corrections and the Louisville Metro Police Department.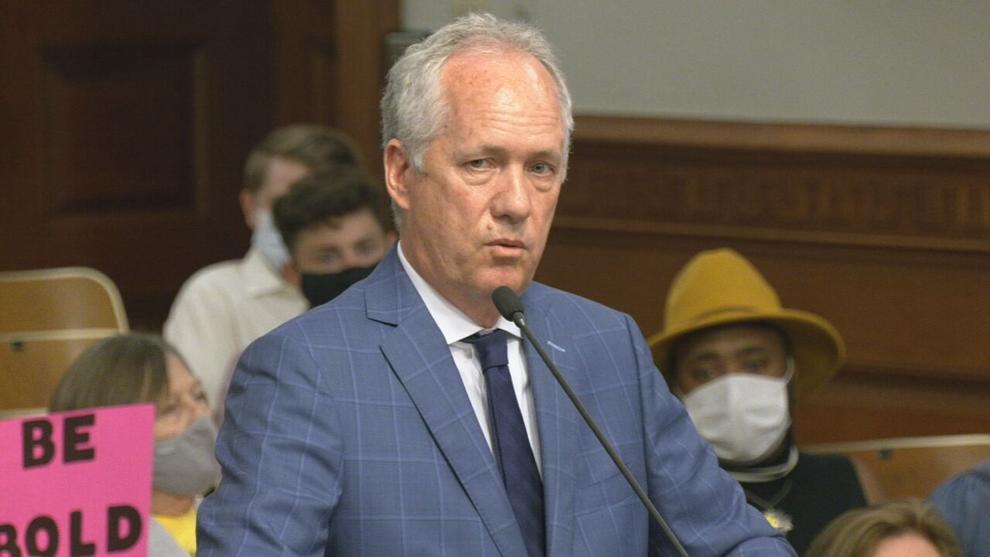 LMPD is 300 officers short, and he said that he'd like to offer $5 per hour raises to make city jobs more competitive, but it would cost $45 million, money the city doesn't have.
Councilman Anthony Piagentini, R-19, challenged Fischer on the rising level of violence that will likely again see Louisville break a homicide record for the second-consecutive year.
"During the first eight months of this year, we had a homicide per capita rate higher than Philadelphia, Chicago and Atlanta, cities that have nicknames like 'Killadelphia"' and 'Chiraq,'" Piagentini said.
"We're not at the level of those cities, and I can share that data," Fischer replied.
Fischer outlined the city's violence reduction initiatives and things he said can help, like an ambassador program and connecting kids with summer jobs.
"I don't think gang members give a patootie about the SummerWorks Program," Councilwoman Marilyn Parker, R-18, said. "They don't even know what it is."
Fischer said his administration is working with council members to determine how to use stimulus money to address public safety challenges.
Related Stories:
Copyright 2021 WDRB Media. All Rights Reserved.