LOUISVILLE, Ky. (WDRB) -- A 6-year-old special needs girl is dead after she was taken into the custody of Child Protective Services. Now her mom is searching for answers.
"I don't wish this pain on no other parent, didn't ask for none of this," Charity Lewis said. "She didn't ask for none of this."
Lewis' nightmare began when she rushed her 6-year-old daughter, Demiyah White, to the emergency room. She says her daughter was sick, but she didn't know why. 
That's when Child Protective Services took Demiyah from her mother, and placed her in a foster home in Russell Springs, Kentucky, about 115 miles away.
Nine months later, Demiyah was dead.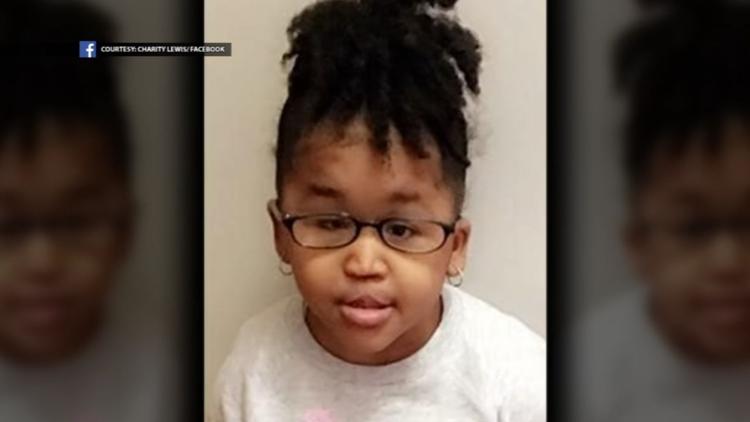 Gayla Clements is a supervisor of social workers assigned to Demiyah's case. She says Demiyah's family has accused her of killing the child.
"I can't even...it's so awful," Clements said.
"At the heart of this case is a tragic outcome, and that we lost an innocent child in foster care," said Department of Community Based Services Commissioner Eric Clark.
It's a case filled with agony and frustration that quickly turned into fury. WDRB obtained this voicemail the girl's aunt left for CPS:
"You mother f****** murdered my f****** niece. You are trying to cover this sh** up. What the f*** is wrong with you f***** people?"
So what really happened to Demiyah White? The state says Demiyah's foster mother found her unresponsive on July 1. 
Her birth mother, Charity Lewis, says she was told her daughter had a pulse, but died later that day.
"They took my baby away from me and they promised me she would be back in my arms," White said.
Demiyah never came back home. After her death, WDRB launched an investigation and started asking questions. We requested all the documents from the state on Demiyah's case, including her autopsy. But we can't tell you everything it says because six pages are blank.
"They took her out of my home because they felt she would be better somewhere else," Lewis said. "Look at her now. She's not here no more."
Demiyah was non-verbal, and had a history of health issues. Records show the state removed the girl from her mother's home twice because of medical neglect: once in 2015, and again in 2018.
A report from a year ago says Demiyah wasn't given thyroid medication for 10 months while she was living with her mom and a doctor determined she was near death, saying, "This is due to the natural mother not giving the child the prescribed medication which caused the child to develop a severe heart condition."
"For them to say it's my fault and try to tell me it's my fault that my baby was having heart failure, that broke my heart because I fought myself everyday," Lewis said. "What did I do wrong?"
Lewis told the state she took her daughter to the pediatrician and then the ER in that 2018 incident. But the state says Demiyah wasn't taken to the ER until three days later. The report says she, "was in heart failure when she arrived at the hospital. The delay in seeking medical care placed her life at risk."
That is when the state took Demiyah and Lewis' other two children.
"One day I see my daughter at a visit," Lewis said. "She was so dehydrated, her lips were peeling, her cheeks were red, her hair was matted down on her head."
Lewis claims she had concerns about her daughter in foster care.
"Every time I would see Demiyah, she had scratches on her face, scratches on her arm. What did you do to my baby?"
But the state says the girl's health actually improved. The foster mom who declined our request for an interview reported, "Demiyah has been weaned off of three of her heart medicines due to her heart condition no longer requiring the medication."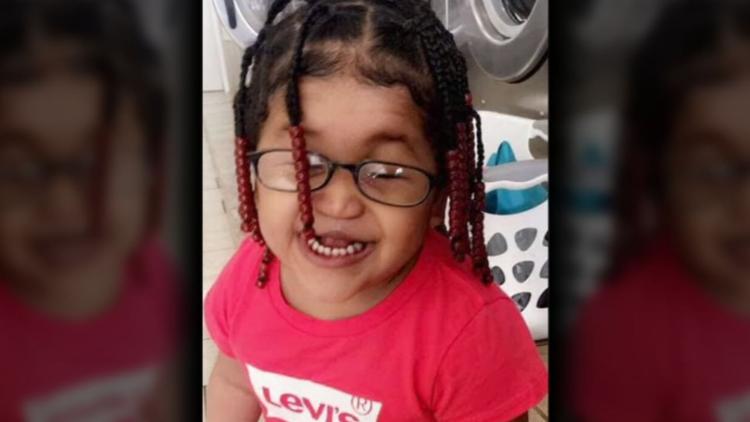 "Why would you have take her off her heart medication?" Lewis asked. "Why take her off her heart medication and two days before she passed, they called me and my grandmother they told me Miya would be home soon. She's 100 percent better. How's she 100 percent better one day, next day she's dead?"
Another report obtained by WDRB says Demiyah died "due to either acute cardiac arrest" or heart issues from a seizure.
"Then I ask them, 'What was the cause of death? What was the cause of death? Heart failure. That broke my heart more," Lewis said.
So WDRB sat down with the DCBS Commissioner Eric Clark to get answers from the state. That department is in charge of Child Protective Services and the state's foster care program.
"Frankly, what has gone on in the social media world is a lot of blame placed on our agency," Clark said.
When asked what should have changed so that the child would have been alive today, Clark replied, "I can't speak to that. That would require me to incorporate hindsight bias and counter-actual thinking. I don't like to apply that to the child welfare world."
He says the state will not place blame on anyone for Demiyah's death.
"The record will show a different narrative," Clark said. "Demiyah White was removed from her home for a reason. The Department for Community Based Services did not go in and do that on their own."
Lewis says she was finally given her daughter's autopsy results in late October, more than three months after she died.
"Unfortunately we've got this outcome that we can't necessarily explain," she said. "It appears that Demiyah passed of natural causes."
It's a determination that did not sit well with her family.
In our Open Records Request to the state, WDRB did not specifically request the aforementioned voicemail, but it was included with our request. It included the following statements:
"Gayla, we know this f****** autopsy is fake as f***."
"You all f***** murdered a baby and you bi**** are trying to cover it up."
Those messages were aimed at Clements.
"I became very upset," Clements said. "I was at home when I initially saw that voicemail, and for the first time in my life, I didn't feel safe in my home."
She has since taken security precautions.
"I've put in a security system," she said. "I've worked this job for a lot of years and never felt that kind of fear."
Clements isn't the only one who fears for her safety. WDRB has learned that the state distributed pictures of Charity Lewis to security staff in social services buildings, asking employees to be on alert.
And they are compiling communications from Demiyah's family if Clements decides to press criminal charges.
The voicemail goes on to say:
"You all lied and said all of these conditions my niece has, she does not f***** have. She has not f****** heart problems like you say she has."
Other communications include text messages from the Lewis' family that show the girl in her coffin and say, "Remember you took her alive and gave her back dead. We can't sleep. This is all we see."
"We don't want to fight," Clark said. "We don't want harassing text messages and vulgar emails and voicemail messages. We want for Demiyah to rest in peace and for all of us to find a way where we can move on."
Receipts show the state helped pay for Demiyah's funeral and has closed the investigation into her death.
But Lewis tells WDRB the fight isn't over, and she is contacting an attorney.
"I just want my baby's voice to be heard. I know for a fact they were mistreating her and they let my baby suffer."
Demiyah would have turned 7 years old on July 30th. Her aunt tells WDRB  News, "She didn't get a chance. I think about her everyday."
Copyright 2019. WDRB News. All rights reserved.