LOUISVILLE, Ky. (WDRB) — A new program will try to improve relationships between Louisville Metro Police Department officers and the people they serve and protect. 
Louisville Mayor Greg Fischer, LMPD Chief Steve Conrad and Louisville Metro Government Chief Equity Officer Kellie Watson officially launched the Synergy Project, a community engagement initiative aimed at strengthening police and community relationships, on Thursday at Central High School. The goal of the project is to build trust and reduce crime by bringing together people from all parts of the community – residents, academia, business, youth, faith-based organizations, law enforcement and political leaders.
The project also creates an opportunity for police and the community to work together in a safe, open and respectful environment. City officials hope the project will also help identify root causes of distrust and help find solutions to move Louisville forward.
"The pluses that I see in the Synergy Project is that there's an opportunity for folks to actually talk without a lot of filters," said Dr. Eddie Woods, CEO of No More Red Dots, Inc. Woods is not a medical doctor, but he and his organization have responded to hundreds of shootings in Metro Louisville.
"We go to kind of see what the lay of the land is," said Woods, who attended Thursday's Synergy Project press conference and panel discussion. "Primarily, what we are looking for is whether there's a high potential for retaliation."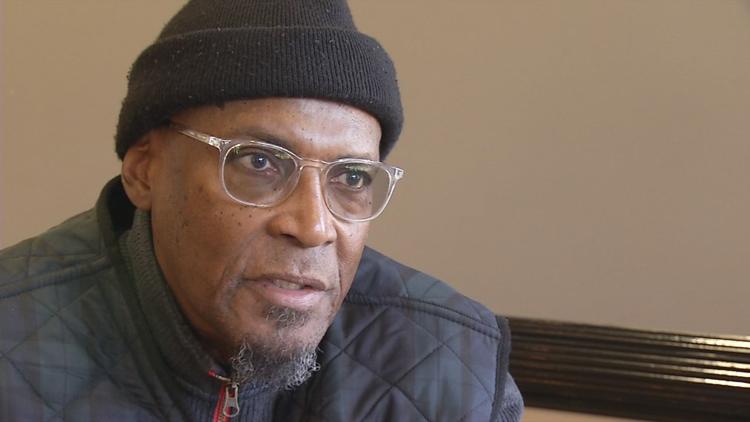 The Synergy Project is modeled after The Illumination Project, an initiative implemented in Charleston, South Carolina, after nine people were shot and killed in a hate crime inside the Emanuel African Methodist Episcopal Church in 2015. As part of the yearlong project, police and residents held dozens of facilitated community conversations. At the end of the year, officials unveiled a strategic plan, which continues to be revised and implemented today.
Several people from the Charleston initiative, including former drug dealer Christopher "Papa Smurf" Cason, were invited to Louisville this week for the Synergy Project announcement.
"I am an ex-felon myself," said Cason, who explained why he was known as "Papa Smurf" during his years of dealing drugs. "If you know anything about the cartoon 'Smurfs,' there was only one person over the whole village, and that was Papa Smurf, and that was me."
Cason spent 10 years behind bars for trafficking crack cocaine. Since being released in 2000, he has worked to change himself, his community and some misconceptions about police.
"We have been manipulated for years to believe that police are here to hurt us," Cason said. "The true essence of that comment is that they're here to protect us."
For the past several years, Cason has also been part of Charleston's Illumination Project.
"When I got involved with this program, I realized that a lot of what I was doing was polluting my community," Cason said, "and I felt the need to change that and in order to change that, I had to change myself."
As Louisville launches its own version of the project, the hope is that the city will see the same level of success. For information about the next Synergy Project meeting, click here.
Copyright 2020 WDRB Media. All Rights Reserved.