LOUISVILLE, Ky. (WDRB) -- The father-and-son owners of a well-known Louisville jewelry store were in court Monday facing theft charges. 
The charges against Lee and Scott Davis, owners of Seng Jewelers, stem from a civil lawsuit filed by a woman named Jo Lynn Baker. Both Lee and Scott Davis were recently indicted for theft greater than $10,000, a class C felony. That criminal charge carries a sentence range of 5-10 years in prison, according to John Spalding, who represents Baker in the civil lawsuit.
In the civil lawsuit filed in May, Baker accuses both men of committing fraud and breaching a contract involving her one-of-a-kind Harry Winston diamond ring, valued at $54,000. 
Spalding said she got nothing but the run-around from Seng for two and a half years. Baker said she needed to sell the ring to get money for medical treatment insurance wouldn't cover.
"They've committed a crime in my opinion, because they have stolen her ring," Spalding said after court Monday. "We want justice not just for Ms. Baker but also for the city of Louisville and the community at large."
Spalding said this spring, Baker ended up asking Seng Jewelers for payment or for them to return her ring. 
"And they were not able to produce either of those things," Spalding said. "I have a sinking suspicion, based on how long this has taken, that that ring is long gone. And it makes me sad for my client."
Both Lee and Scott Davis entered not guilty pleas in court Monday morning.
"If they can't give her the ring back, and they're not giving her any money, a theft has occurred, and that's a crime," Spalding said. "My civil case continues alongside with the criminal matter until a judge tells me to pause that case. It's going to continue."
As court appearances are to continue, business at Seng Jewelers is at a halt. On top of these charges, Seng is facing financial difficulties and owes the Commonwealth of Kentucky more than $600,000 in taxes and fees. A judge issued an injunction on the company, so it cannot operate until everything is paid in full.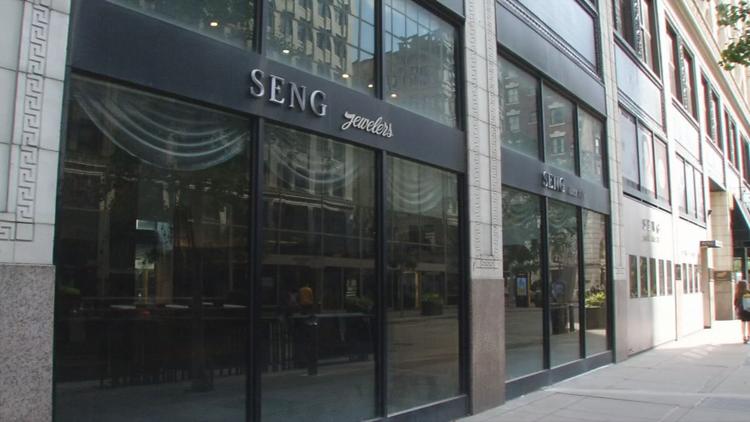 "It's my understanding that they have not paid their sales tax to the state of Kentucky," Spalding said.
Seng Jewelers has worked with fine jewelry since 1889 and is located on South Fourth Street in downtown Louisville. The company was planning to open a new location near the Galt House Hotel this summer. 
Lee and Scott Davis are expected again in court Nov. 1.
Related Stories:
Copyright 2019 WDRB Media. All Rights Reserved.