LOUISVILLE, Ky. (WDRB) -- A Radcliff man has been charged with attempted murder after police said he stabbed a driver almost two dozen times before stealing his vehicle.
According to an arrest report, the alleged carjacking happened Tuesday night on Doris Way in Radcliff.
There and then, Pat Williams and her close friend, the eventual victim, were enjoying an ordinary night of catching up and praying together. Eventually, she said her friend had to leave to go tend to the cats at his home.
"He said he was tired and just wanted to go home and be with his babies and let me watch my shows," Williams said.
Williams says she sat down to watch TV as her friend walked to his car, which was parked just outside her home. She said a noisy heater prevented her from hearing what happened next.
"When the heat went off, I heard him yelling and screaming, so I went out to the road, and he was laying in the middle of the road and his car was gone," she said.
Police said a stranger, 23-year-old De'Andre Jenkins, walked up to Williams' friend as he was getting into his car and then violently carjacked him with a flurry of what he thought were just punches. In actuality, they said the assault was much worse.
"He was being stabbed, yeah," Williams said. "Twenty-two times, I think they said, in the face, neck, and chest."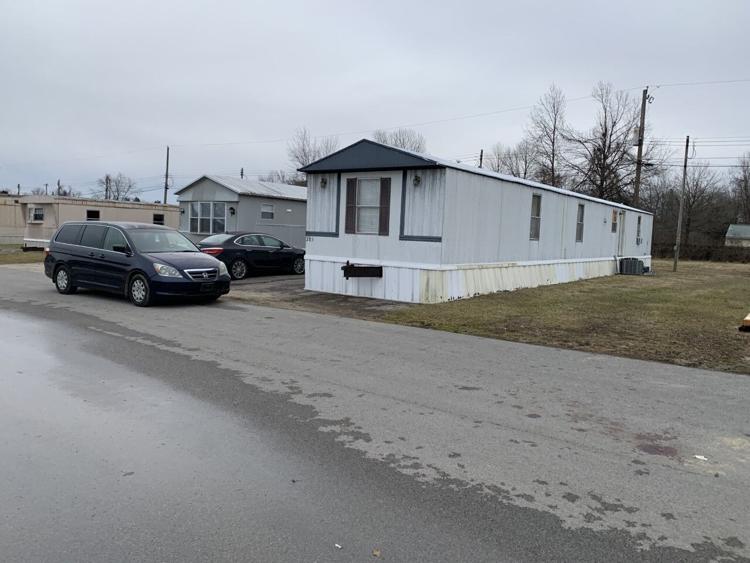 Williams' friend eventually got out of the vehicle. At that point, Radcliff Police said Jenkins drove away in it.
Police said he drove to the parking lot of North Hardin High School, where he hit another vehicle. According to the arrest report, officers with the Radcliff Police Department found him in the parking lot in the vehicle later that evening. 
Jenkins was arrested and charged with attempted murder, theft by unlawful taking of an automobile, third-degree assault, second-degree criminal mischief and fourth-degree assault. He is currently being held in the Hardin County Detention Center, where police said he also punched a correctional staffer in the face while being booked into jail.
"I cannot imagine," Williams said. "It has to be rage, hate maybe. I don't know. I just can't imagine what goes through these young people's minds nowadays."
Despite feelings of confusion and fear, for Williams, there's also relief. Williams will get to see her friend again soon, because she expects he'll be released from the hospital either Thursday or Friday.
"He's doing well," she said. "He hasn't completely forgiven (Jenkins) yet, but he's asked God to forgive him."
Even with a suspect in custody, Radcliff Police wants anyone with any information to give the department a call.
Copyright 2021 by WDRB Media. All rights reserved.