NEW WASHINGTON, Ind. (WDRB) -- Mike Shelburne spent Monday painting trees on his 277-acre Indiana property.
The family's farm covers a lot of ground in New Washington, so "No Trespassing" signs are crucial but also costly.
"Each no trespassing sign costs $1.50 apiece or something like that," Shelburne said. "They have a tendency to get torn down or covered over or whatever."
Last month, Indiana Gov. Eric Holcomb signed House Bill 1233, also known as the "Purple Paint Law," which could save property owners time and money.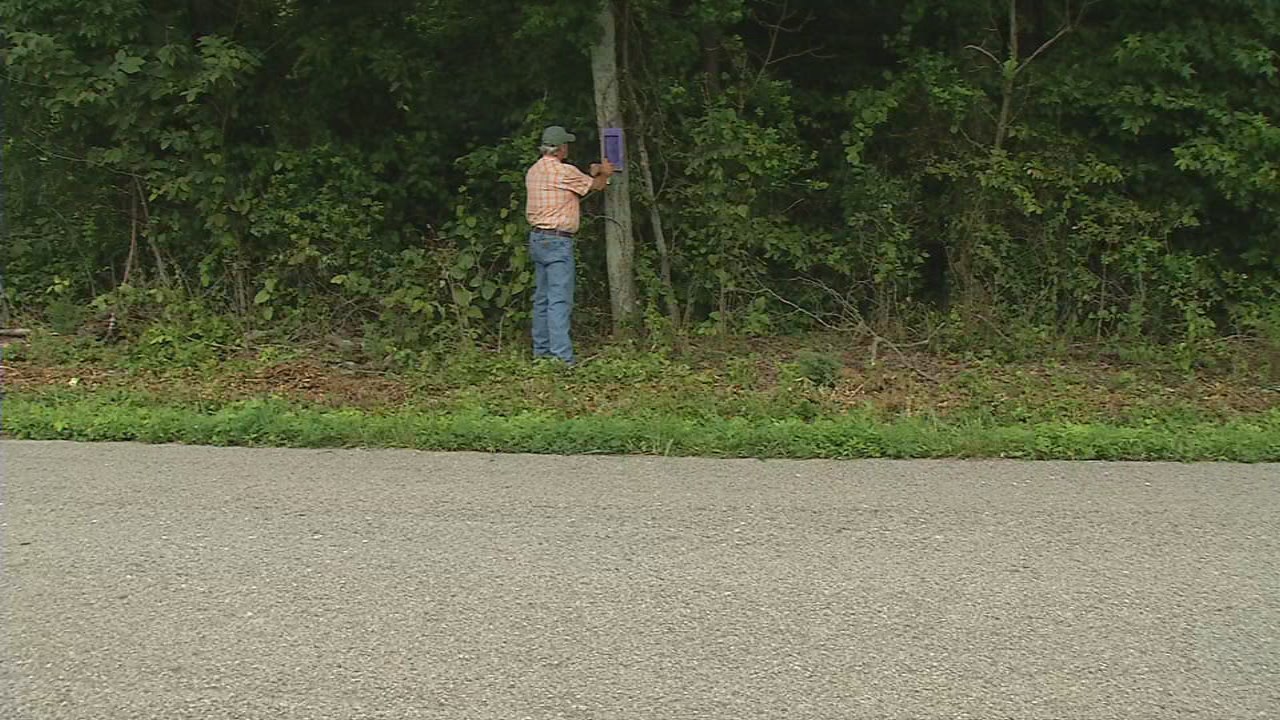 "This is much more economical, because I think this is like $5.29, and there's a lot of marking in this can," Shelburne said.
The new law went into effect on July 1. The goal is to make it easier for Hoosier landowners to mark their property and prohibit trespassing.
"It has to be at least three feet to five feet off the ground, no more than five to the bottom of the marking," said Shelburne, who has done his homework. "The marking has to be at least eight inches long on a tree and one-inch wide."
Rick Smith, the manager of New Washington Hardware, said the store has always sold a lot of "no trespassing" signs, but this will be more of a permanent marking. He expects his recent shipment of purple paint to be just as popular with customers.
"People had a tendency to see a no trespassing sign marked to a tree and take it down or take it off and say it wasn't there," Smith said.
It may not be very artsy, but Shelburne said the purple paint could still be worth a fortune for property owners.
"Unauthorized people, you don't want them on your property, because actually for the landowner of the farmer, there's liability there," he said. "If they trespass on your property and are injured in some way, the landowner is liable."
Indiana landowners can still use signs, but lawmakers believe the purple paint will be just as effective and cheaper.
Copyright 2018 WDRB Media. All Rights Reserved.