AUSTIN, Ind. (WDRB) -- Each month, Elisa Stagnolia hunts for something she never hopes to find.
Stagnolia, along with a church group and other volunteers, walk residential streets in parts of Austin with their eyes glued to the sidewalks, gutters and adjoining yards while searching for used syringes.
In 2015, the community experienced the impact of a sudden HIV outbreak. Stagnolia and others say, as a result, key streets in Austin and other communities in Scott County were littered with an unfathomable amount of used needles.
However, Stagnolia said the problem has vastly improved in recent years.
"I've not personally saw a needle in, yeah, a couple of months," she said. "This side of town used to be the worst side of town."
Other neighbors echoed similar findings.
A Syringe Service Program (SSP), more commonly referred to as a needle exchange program, was created in 2015 in response to the outbreak. Over years, health experts said the program successfully reduced positive cases and helped some participants recover from their addictions.
Stagnolia and others say the program likely decreased the number of discarded dirty needles too.
According to the Scott County Health Department, program participants must return their used needles. If not, the number of new needles they're eligible to receive is capped at a box of 10. The health department says, over the life of the program, 92% of needles have been returned.
From February 2020 to April 2020, Prevention Outreach Coordinator Kelly Hans said the health department received just 20 calls to collect dirty needles from various public places, which she said is "absolutely" a decrease from prior years. Scott County Sheriff Jerry Goodin said his dispatch has received just two such calls so far this year, which he said is also an encouraging sign.
Like Stagnolia, Goodin also credits the needles exchange program.
The program, though, is currently under threat. Despite the pleas from doctors and other health experts, county commissioners could soon vote to end it.
Commissioner Mike Jones, however, worries the program could be enabling drug abuse to persist in Scott County as the HIV crisis dissipates.
In an April 30 post to his Facebook page, Jones suggested to his followers that the time might be right to end the program. In comments, he suggested that counseling might be a better solution. During Wednesday's meeting, Jones didn't about-face from that opinion as he reflected on seeing the effects of overdoses firsthand as a first responder.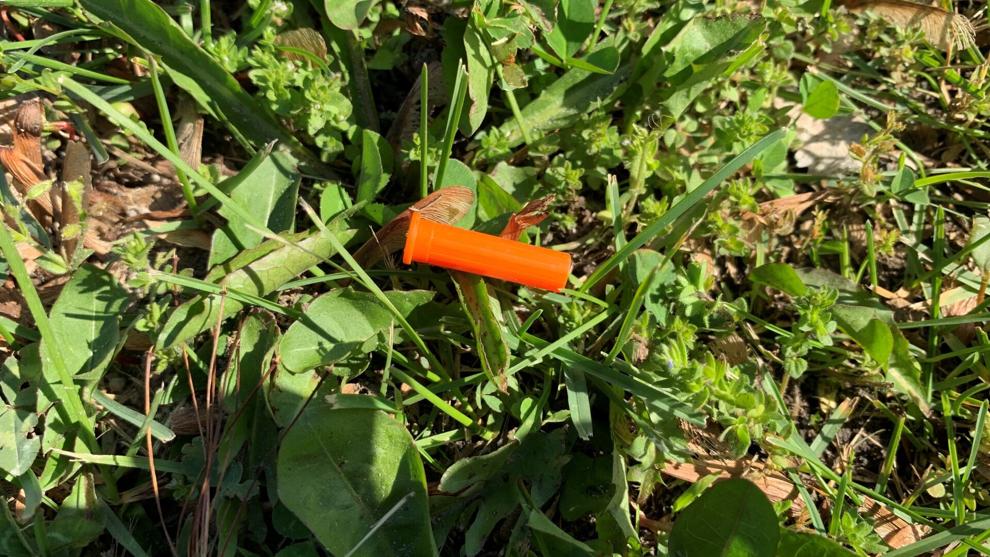 "I don't know where — how you get to somebody to say, 'Enough's enough,'" Jones said.
In a May 5 meeting, Jones also indicated that overdoses are still happening in Scott County, and used needles are still being found by homeowners in places like Austin.
Sheena Davis is one of them. Walking Thursday down the lengths of Mann Avenue and Rural Street — two streets where needles were frequently found in the past — Davis pointed out a used syringe in the roadway that she spotted while mowing her lawn.
"If you walk from this stop sign all the way down to the main road, and in two days, you'll find probably 20," she said.
But, during the walk down Mann Avenue on Thursday, no other needles could be spotted. Three seemingly unused needles were spotted in a culvert on Rural Street.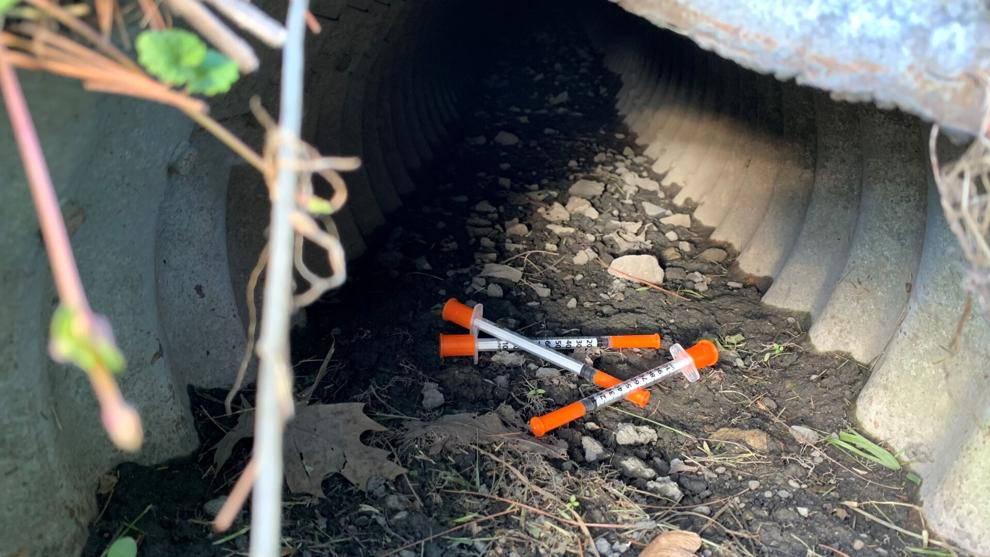 During the walk, multiple neighbors said that's indicative of what they've noticed over the past few years.
"I don't know what they're doing, but things have gotten better," one said.
Copyright 2021 WDRB Media. All Rights Reserved.