CLARKSVILLE, Ind. (WDRB) - A controversial adult entertainment business is ready for a showdown in court with the town of Clarksville, Indiana.  
New town regulations approved over the summer are not stopping Theatair X from continuing business like usual, and now a judge will have her say.
"Theatair X is committed to fighting this," said David Mosley, Theatair X's attorney. "They will fight it all the way to the United States Supreme Court."
Over the summer, the town's council passed ordinances making changes to "sexually oriented" businesses, saying Theatair X did not have appropriate sight lines to prevent any sexual activity inside the store. Sexual activity has happened inside before, including arrests, police said. 
"The customers of Theatair X have a right to see what they want to see, and Theater X has a right to sell what they want to sell," Mosley said. 
The town has filed a motion for the business to the comply with the ordinances, but Mosley filed an appeal Tuesday. The appeal also addresses the town now stating sexually oriented businesses can't operate between midnight and 6 a.m. WDRB News called Theatair X, and it confirmed it is still open 24 hours a day.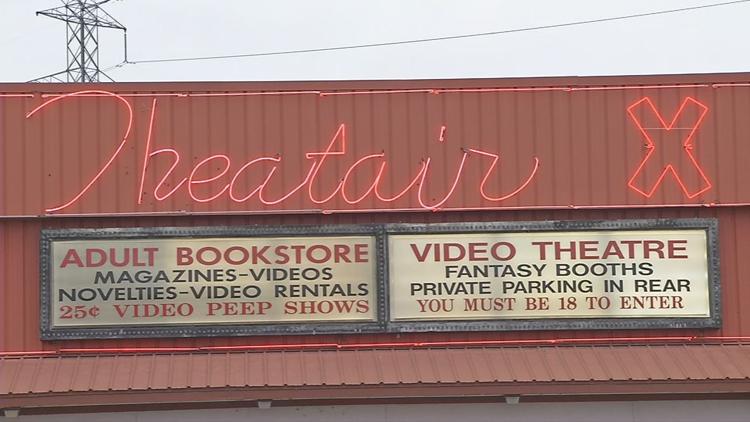 "They have a lot of business that comes in because it's an adult entertainment place, and we think that is unconstitutional," Mosley told WDRB News. "They can't do that." 
Tim Hauber, a town council member, feels the business should be gone all together – not just given rules and restrictions.
"In their opinion, they feel like it is something to do, but that is not what the ordinance states. 12:00 a.m. should be closing time," said Hauber, who agrees with Mosley on one thing: "We will take it as far as we have to take it."
Mosley said he is fine with the judge deciding the store's sight lines need to be changed, but restricting its hours of operation are a different story.
Both sides will be in court Oct. 21.
Related stories: 
Copyright 2019 WDRB Media. All rights reserved.