LOUISVILLE, Ky. (WDRB) -- City leaders cut the ribbon Tuesday on the 208th Thorntons store.
The location — at 30th Street and Muhammad Ali Boulevard — is the company's first-ever community store that will operate as a nonprofit. All proceeds will be reinvested in the community through the Louisville Urban League.
The store is located at the all new $53 million Norton Sports and Learning Complex. Thorntons and the Urban League said the goal is to promote equality and empowerment through the store.
"Our commitment is to recruit from this neighborhood, to man our store with people from this neighborhood and continue to use it as a way into the Thornton's system for local people," Thorntons CEO and President Simon Richards said.
The company said it will work to hire local individuals from west Louisville and aim to sell local, black-owned products.
Georgia's Sweet Potato Pie Company, located on Bardstown Road, will be one of the first black-owned products to be featured in the store.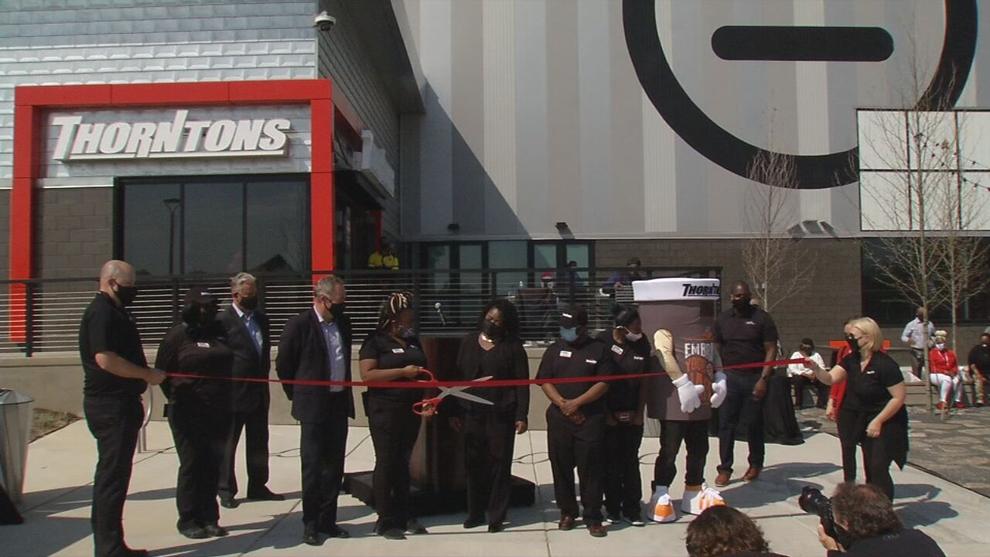 "People need to see the people that look like them," Georgia's owner Dawn Urrutia said. "They know a person who looks like them has made that product."
The store will be open seven days a week.
Community leaders said the store will leave a significant impact in the west Louisville neighborhood in years to come.
"Everything that we have done and will do with this project will be for the benefit of this community," Sadiqa Reynolds, CEO of the Louisville Urban League, said. "What we are doing today, you may not understand it now, but this is monumental."
Copyright 2021 WDRB Media. All Rights Reserved.