LOUISVILLE, Ky. (WDRB) -- An African artist on Wednesday unveiled a new sculpture in Louisville that is designed to bring healing to the city after racial justice protests.
The touring work is called "Blank Slate: Hope for a New America" and features a slave ancestor, a lynched union soldier, a struggling mother activist and a baby representing the next generation. The mother is holding a blank slate sign.
Visitors will be able to share their thoughts on racial justice on that sign through a Wi-Fi system.
The artist, Kwame Akoto-Bamfo, said he decided to bring his work to the Kentucky Center for African-American Heritage after hearing about Breonna Taylor, who was killed March 13, 2020, by officers with the Louisville Metro Police Department.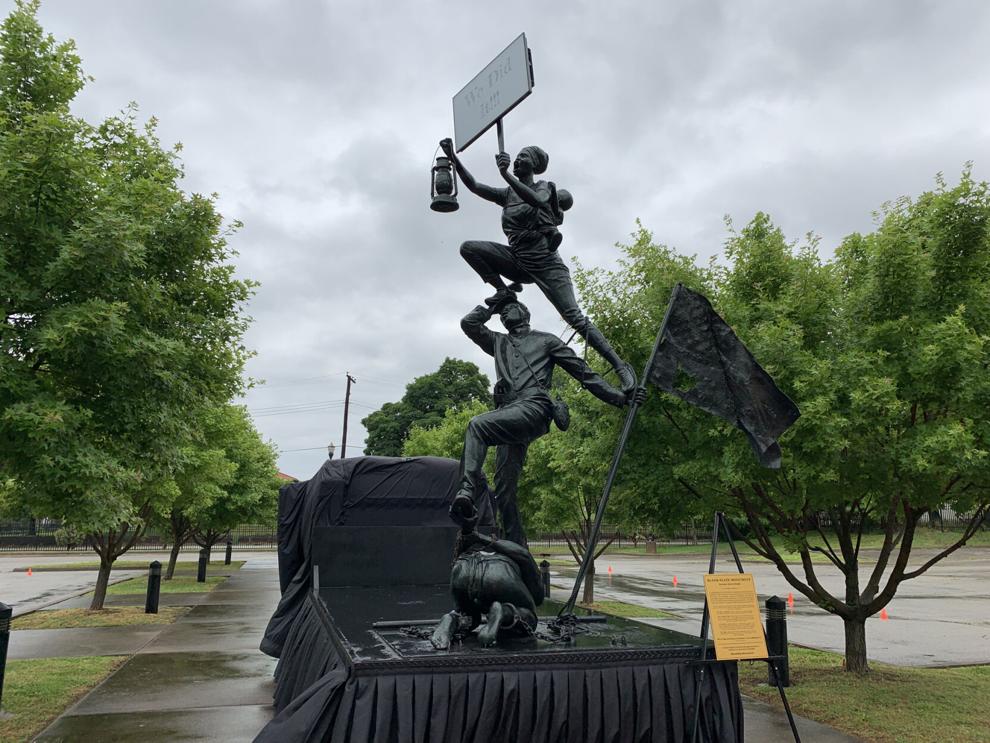 "I feel like I have the opportunity to contribute, but then at another point, I feel like I'm too late and Breonna is already gone," Akoto-Bamfo said. "And a lot of people who didn't deserve to go, have been gone before the 'Blank Slate' came out."
"Blank Slate" will be on display at the center through Monday, June 7. It will then travel to other locations including Chicago, Selma and Birmingham.
Copyright 2021 by WDRB Media. All rights reserved.