LOUISVILLE, Ky. (WDRB) -- Fans will notice some upgrades to Cardinal Stadium as they hopefully return to football games this fall.
The University of Louisville is adding a few features in an around the stadium to increase fan experience at games an events, including a new fan zone, boosted WiFi and a digital monitor for a Ring of Honor.
"I think fans will be excited with what they see," U of L Athletic Director Vince Tyra said Tuesday as he announced the upgrades.
The Alley is a fan tailgating zone being constructed near Boxley Avenue off of Floyd Street. It will feature a turf area for tailgating games, food and drink vendors, live music and an indoor VIP area. Buffalo Construction is working on the project. The company donated more than $800,000 worth of services for the project.
It will be open by kickoff of the first game against Eastern Kentucky University.
"We're trying to invest in our fans and give them a tailgating experience like they haven't had before," Tyra said. "It's a tradition that we need to create. It's not going to happen on its own."
A Ring of Honor is also in the works for Cardinal Stadium. U of L will install a 450-foot-long digital monitor to honor former players and bowl appearances.
But Tyra said those projects won't be finish by the start of the season because of a materials shortage causing a delay.
"That'll happen during the season but will get done," Tyra said. "We'd love to see things get shipped overseas quicker, but we're at the mercy of logistics today."
The stadium will be back to 100% capacity for the start of football season. However, U of L officials are prepared for that to change given the threat of the COVID-19 Delta variant.
"My guess is it's going to be fluid from here to there," Tyra said. "I'm sure a lot of last year's policies are going to pull forward on that."
U of L Athletics is in communication with the Atlantic Coast Conference Medical Advisory Group about policies and the changing landscape of the pandemic. Officials said they're also adhering to the rules and regulations of state governors.
As of now, the university feels confident in bringing fans to a packed stadium. Tyra is anxious to see if fans are willing to come.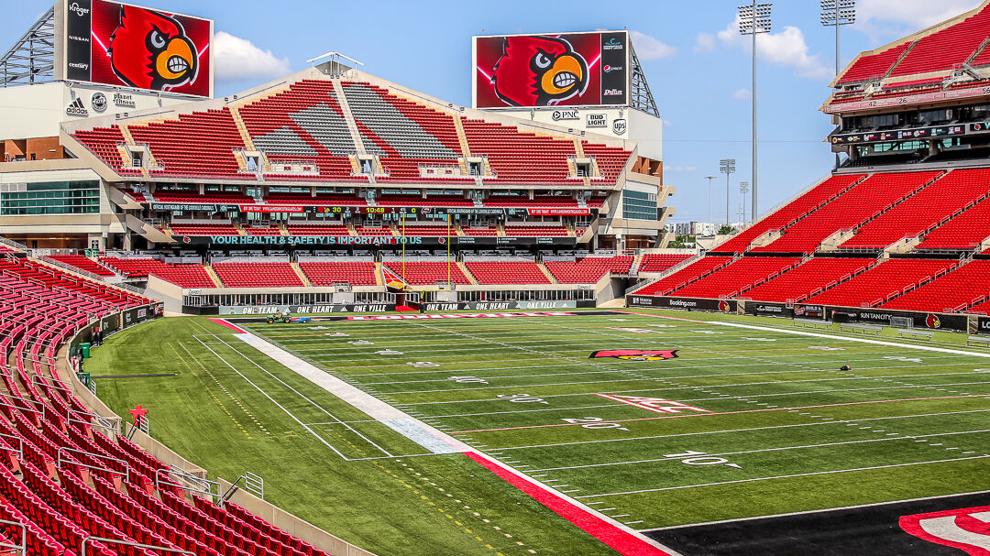 "I mean, I think that's the bigger question," he said. "Do the fans feel any different about coming to the stadium rather than the plan we have for them to be here safely?"
With the recent announcement of the Louisville Metro Police Department scaling back its staffing for events, U of L acknowledges it could be without LMPD's assistance for home football games.
"We've got contingency plans in place to work with other police departments to have right at 100 staff that will be covered to make sure we have traffic flow and the normal security we have in the stadium," Tyra said.
U of L is preparing for the Cardinal Stadium that fans are used to and is hopeful the necessary upgrades pave the way for the future.
"Today, we're talking about something that's really on behalf of our fans and creating a tradition we believe will stick for a long, long time," Tyra said.
Copyright 2021 WDRB Media. All Rights Reserved.