LOUISVILLE, Ky. (WDRB)-- Wildlife officials have ruled out some diseases in the search to find the mysterious illness that has killed hundreds of birds in Kentucky and Indiana. 
Hundreds of sick birds have dropped dead — their eyes crusty and swelling.
"These symptoms are primarily being seen in blue jays, American robins, common grackles, European starlings, and Northern cardinals," explained Ornithologist, Allisyn Fillet from Indiana DNR Division of Fish & Wildlife. 
The advice was for residents to stop feeding birds, and to clean bird baths and feeders with a 10% bleach solution. Then, what seemed like virtual silence.
Wildlife officials on both sides of the river said it's not because they didn't want to give answers, it's because there haven't been any.
"The cause is currently unknown," Fillet said.
Reports of dead birds are swooping in from Jefferson and Bullitt counties in Kentucky. Clark, Floyd, and Harrison are reporting the deaths in southern Indiana.
Birds in Indiana have tested negative for West Nile virus and bird flu. Hoosier officials also said Friday, there's no direct connection to the birds eating the Brood X cicadas.
"I like to compare it to trying to find an unknown object in a haystack, I want to say a needle in a haystack, but we don't even know what that needle looks like," Fillet said. 
Kentucky wildlife experts are also waiting on tests, and in the meantime, there are people wondering if the sickness could eventually spread to humans.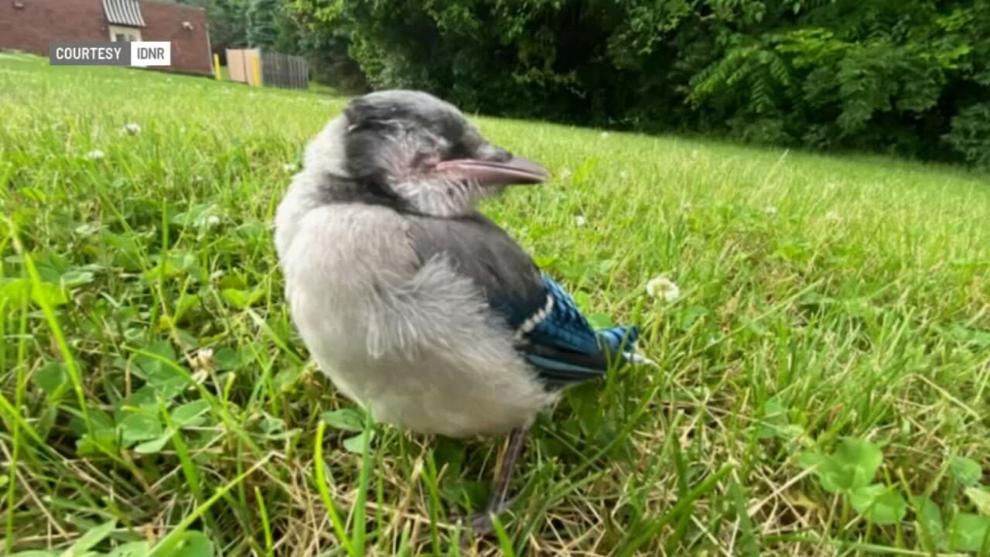 "It would be kind of abnormal for something to jump from a mammal to a bird, or a bird to a mammal," said wildlife veterinarian, Dr. Christine Casey from Kentucky Department of Fish and Wildlife. "Not saying it doesn't happen. That's what avian influenza (bird flu) is, but that doesn't seem to be the case right now."
If you're concerned about how removing your bird feeder could impact the bird populations, there's no need. Experts said birds will shift to insects and berries, when humans stop supplying food.
Copyright 2021 WDRB Media. All Rights Reserved.