LOUISVILLE, Ky. (WDRB) – University of Kentucky Athletic Director Mitch Barnhart told reporters Thursday that the school will not open up alcohol sales in public areas of football and basketball games in the hopes of keeping the game atmosphere at Kroger Field and Rupp Arena, "family friendly."
Barnhart said money wasn't a major factor in the decision, though he added that some fans had expressed that they would walk away if alcohol sales began on the concourses.
The Southeastern Conference gave the OK for schools to consider stadium-wide alcohol sales in public areas earlier in the summer. Kentucky joins Alabama, Auburn, Georgia, South Carolina and Mississippi State as SEC schools that won't sell alcohol in public spaces this fall. Arkansas, Texas A&M and LSU will allow sales.
"Our goal is to create a safe, secure, positive, engaging environment for fans of all ages," Barnhart said. "...Between the campus safety folks and everyone else, we feel like this is the right place to be. We have a pretty neat game experience at the University of Kentucky, so we'll leave it at that. ... It looks like families coming to games. It feels like building a young fan base, encouraging people to come for something that I hope is family friendly – we understand there's exceptions to all of that. ... It's not going to be perfect. But at the end of the day, I think that what we've created is a pretty good family environment."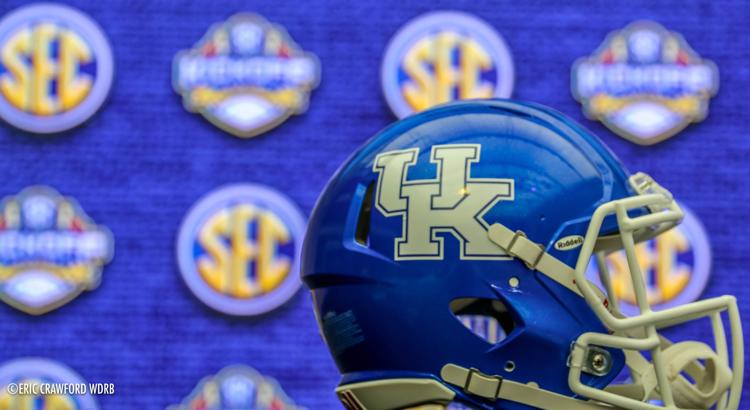 Barnhart said he had discussions with various people at the university, including those involved with campus security and President Eli Capilouto, but that ultimately, the decision was his.
"I don't think you're going to please everybody on every issue," Barnhart said. "But on the overarching piece, we want people to feel that it's a family friendly, safe place to come watch a sporting event, and the focus is the young people who play the games – and keeping the focus there. And we're going to try and do that."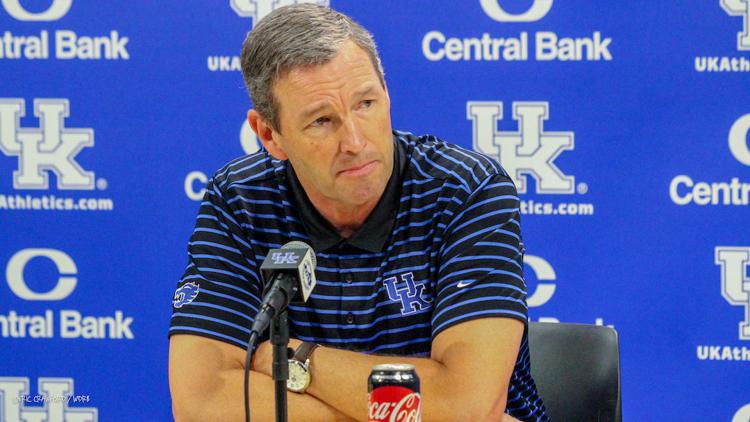 UK already allows alcohol sales in suite areas at Kroger Field. Asked what the difference was between allowing alcohol sales in suites and to the general public, Barnhart said that it was mainly a question of scale.
"It's an availability issue," Barnhart said. "And it's a little more confined in that area, fewer people in terms of responsibility. When you do the math, it's not near the mass numbers that we're responsible for."
Despite that explanation, the decision and perceived inequity aren't sitting well with some fans.
"I think what [Barnhart] said...was that if you have money, you can drink in the suites, but the casual fan that wants to go and enjoy a beverage — you can't do that," said Donovan Hester, a UK senior who thinks stadium-wide sales would attract more casual fans.
Hester also believes stadium-wide sales would reduce some fans' dangerous binge drinking before games.
"If you know you can drink a couple in the stadium, you don't have to go as hard, and then you have less accidents on game days like we've had in the past few years," he said.
Ultimately, Barnhart said he could tell from feedback that there were strong feelings on both sides of the issue but that in the end, he wanted to safeguard a more family-friendly environment.
"As I read my mail, and I read a lot of it, there wasn't this overarching piece that says if you open up alcohol sales your season tickets are going to explode and you're going to get all this new fan base," he said. "On the other side, I'll be honest: I felt like if we said we were going to (allow sales) at this time, with what our experience is at Kroger Field and Rupp Arena, part of it is that (fans) would walk away from us if we did that."
While the decision isn't irrevocable, Barnhart said he doesn't plan to revisit the issue on a yearly basis and that this will be the policy for all UK sports moving forward.
"I'm not making a yearly decision on this thing. That's not where we want to be," Barnhart said. "...I'm not stubborn, but I'm not going to make one-off decisions. ... I'm not saying we've got it right. I hope we've got it right, and we'll monitor and see where it goes."
Copyright 2019 WDRB Media. All Rights Reserved.