LOUISVILLE, Ky. (WDRB) -- Kentucky football fired its top two offensive coaches on Sunday, the day after the Wildcats wrapped up a 4-6 regular season with a 41-18 win against South Carolina. 
Offensive Coordinator Eddie Gran and Darin Hinshaw, a co-coordinator and the team's quarterbacks coach, were relieved of their duties, UK Athletics announced in news releases.
In a statement, head coach Mark Stoops said he and Gran "pondered about this for weeks and mutually agreed that this was the way to move forward."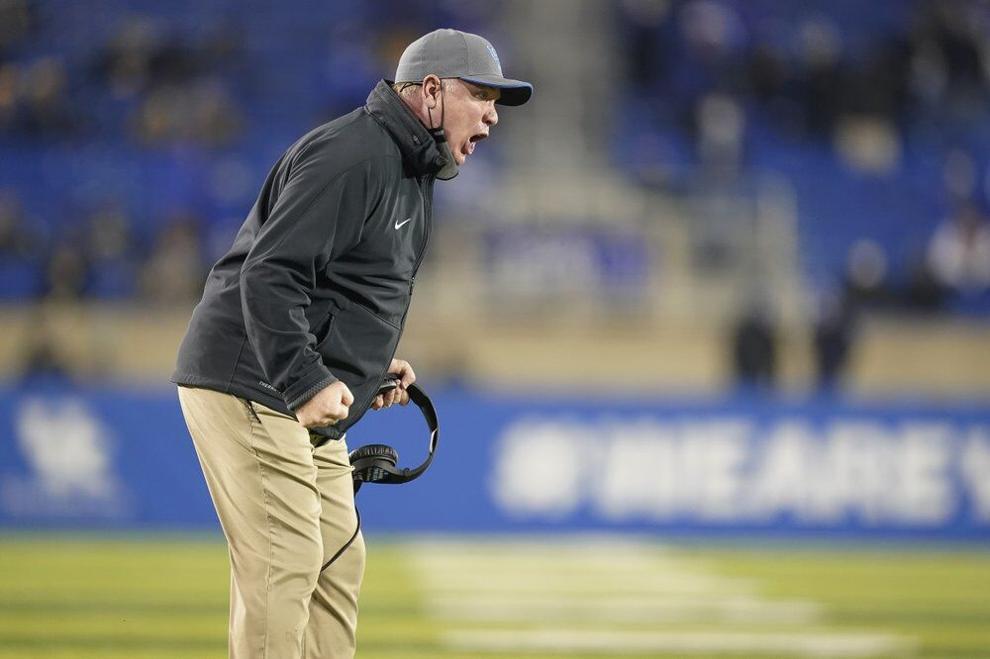 "I appreciate Eddie for the true professional and friend that he is," Stoops added in the statement. "I also want to recognize the success we had, going to a bowl game every year since his arrival, with a reflection of our shared vision to do what was necessary to win games."
Moving forward, Stoops said the search for Gran and Hinshaw's replacements will "begin immediately" and that the program will "look to bring in new ideas and opportunities for an offense that is exciting for players and fans." 
"We want an offense that's balanced," Stoops said during a news conference Sunday afternoon. "That's what I envision, is a team that obviously can be very balanced. We did become one-dimensional; again, I can't put that all on Eddie Gran or Darin Hinshaw or any one person. It's a collective effort, but you also have an obligation to make sure we're progressing in having an offense that is, you know, exciting to watch, that puts fans in the stands."
Kentucky averaged 21.7 points (114th in the country) and 311.8 yards per game during the pandemic-altered season, which pitted the Wildcats against all Southeastern Conference opponents. Gran's offense failed to score more than two touchdowns in five of the team's six losses. 
The Wildcats ranked 121st in the country in passing yards per game (124.4) and ranked 86th in red zone offense, according to NCAA.com.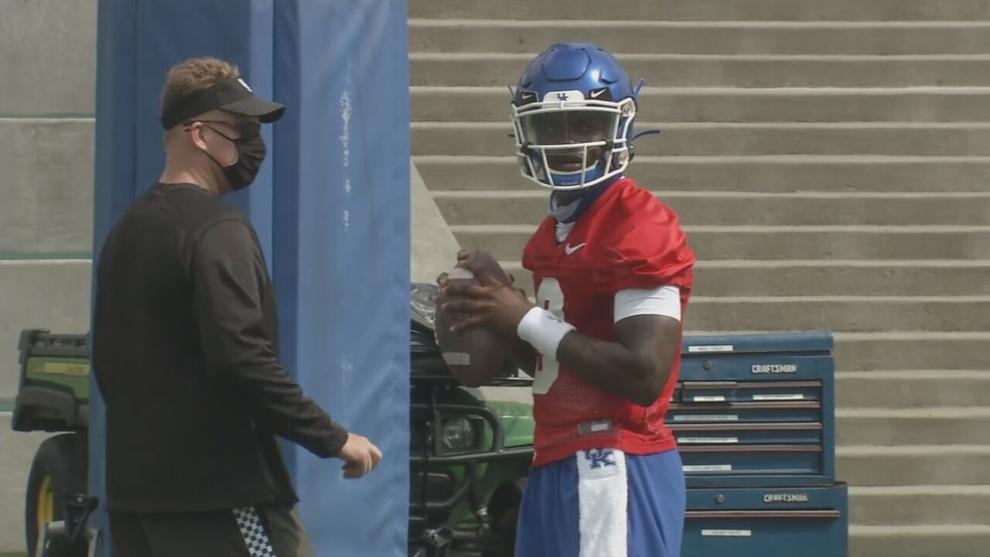 The move ends Gran and Hinshaw's five-season tenures with the Wildcats, during which the program had a 36-26 record and appeared in four bowl games, winning two. The coaches came to Lexington, Kentucky, after working together at Cincinnati. 
"I appreciate the hard work and loyalty of the coaches who have coached with me," Gran said in a statement. "I appreciate the support of the Big Blue Nation for five awesome years. And, thanks to the players for believing in me in good and bad times, I love you all and wish you nothing but the best."
Gran also coached the Wildcats' running backs and built up a formidable ground attack with the help of the school's top rusher of all time, Benny Snell Jr., and play-making wide receiver Lynn Bowden Jr., who when injuries piled up in 2019 took over at quarterback and amassed 1,468 yards rushing.
Running behind an experienced offensive line in 2020, the Wildcats ranked 44th in yards per game (187.4) and scored 17 touchdowns on the ground.  
Copyright 2020 WDRB Media. All Rights Reserved.