LOUISVILLE, Ky. – David Johnson, a four-year starter from Trinity High School who is a much anticipated addition to the University of Louisville basketball team, suffered a shoulder injury during a workout on Monday, and could be out 4-6 months, the school announced today.
Johnson, a 6-5 guard who led Trinity to the Kentucky state championship as a senior, underwent an MRI on his left (non-shooting) shoulder, which revealed the damage. The team says he'll undergo surgery soon.
Louisville coach Chris Mack seemed to indicate that Johnson would make an attempt to return to the team this season rather than seek a redshirt.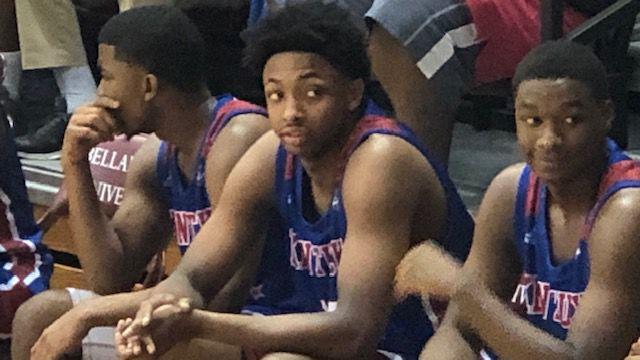 "This is tough news on David for sure," Mack said. "I feel badly for DJ because of his excitement level to start his college career. He was having an excellent summer to date, and we will miss him over the next few months. Knowing David's work ethic, he will put in the time to get back as quickly as possible and be ready to impact our team this season. "
Johnson averaged 16.1 points, 7.2 rebounds and four assists as a senior at Trinity, leading the Shamrocks to a 30-8 record and the Kentucky state championship. He was the MVP of the Kentucky Sweet 16 state championship, totaling 22 points, 12 rebounds, four blocked shots and two assists in the championship game.
Johnson was honored as the 2019 Lexington Herald-Leader/Kentucky.com Player of the Year and was a first team all-state selection.
He was expected to see significant time at the shooting guard spot for Louisville, and may have been under some consideration to play backup at point guard.
Copyright 2019 WDRB Media. All Rights Reserved.