LOUISVILLE, Ky. (WDRB) -- The Kentucky State Fair is underway, and for the first time in its 115-year history, a hemp company is sponsoring the fair.
An executive with the hemp processing company Gencanna joined Kentucky Gov. Matt Bevin and others in cutting the ribbon to officially open the fair Thursday morning.
Gencanna will have a huge presence during the 11-day run of the fair, demonstrating the growing influence of the hemp industry in Kentucky and around the country. Hemp has gone from an experimental research crop in 2013 to a now-legal product that some farmers hope can eventually become a legitimate new cash crop.
IMAGES | Kentucky State Fair - Kids, animals, cakes, hams and sights from day 1
Gencanna's Kathryn Robertson said the fair is a great way to get the word out about what they do.
"We thought it was a great opportunity to introduce ourselves to farmers who may not be totally comfortable with growing hemp yet," she said. "That is kind of the bread and butter of our company. We rely on our farmers to produce a good solid crop."
Bevin said hemp will be a big part of Kentucky's future.
"There's only so much of it that can be grown," he said. "There's only so many applications for it. I don't think we really know what the extent of that really is yet. But it will become an increasingly important cash crop here in Kentucky, no question."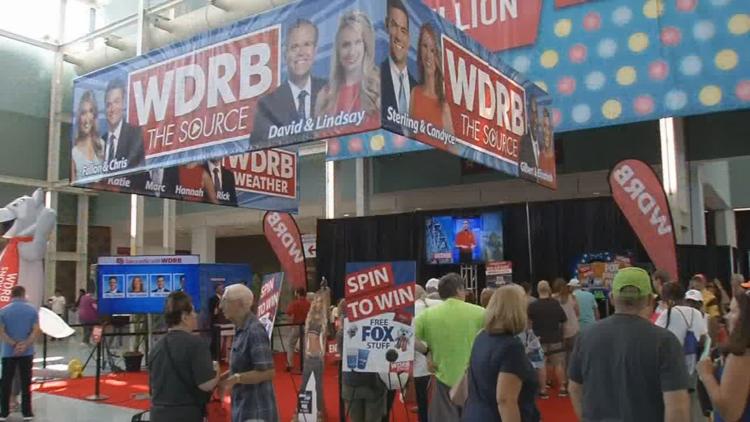 WDRB News has a huge presence at the fair. Visitors can stop every day in the cool comfort of the North Wing Lobby to meet Snow Fox, take selfies with your favorite personalities and Spin to Win some cool prizes.
More than 600,000 people are expected to attend the fair, which runs through Aug. 25.
Related Stories:
Copyright 2019 WDRB Media. All Rights Reserved.