LOUISVILLE, Ky. (WDRB) -- A recording of the grand jury proceedings in the fatal shooting of Breonna Taylor was released Friday, an unusual step meant to provide more transparency in a case that has drawn national attention. 
Kentucky Attorney General Daniel Cameron was required to give a redacted audio copy to Jefferson Circuit Judge Ann Bailey Smith, who had ordered their release. Kentucky's criminal code allows the secretive grand jury work to be made public in some circumstances.
RELATED: Grand jury tapes show officers' accounts of Breonna Taylor shooting
WDRB News obtained the recording Friday morning -- which Cameron's office has said is approximately 15 hours -- and has begun reviewing it. Reporters will be posting updates here throughout the day. 
Among the information presented to the grand jury:
"A female and her kid" Det. Mike Nobles said police were told during a briefing that the Taylor raid "shouldn't be a problem. 'It was supposed to be her and her kid, maybe her and a small child there."
But police repeatedly knocked and announced, and after there was no answer, he and Sgt. Jonathan Mattingly "decided let's go ahead and hit it," according to testimony he gave internal investigators. The grand jury heard his interview with police.  
Initially, Nobles said he didn't hear a shot but saw Mattingly go down. "He screamed, and he just looked up at me and said, 'I'm shot.'" Nobles said. He said he immediately saw more shots and "felt like he was "stuck in mud" while trying to get away. All he heard was gunfire, he said
"I didn't know who was shooting," Nobles said. "I thought somebody was inside just letting them have it through the door. I kind of didn't want to turn around and see everyone had been shot."
Neighbor account. An investigator with Cameron's office relayed an interview with a neighbor who lived directly next door to Taylor who said he "knows for a fact nobody announced" themselves as police. 
"Reload, reload." A different neighbor said she heard police say, "Reload, reload, let's do what we need to do," the attorney general's office told jurors. 
Mattingly account. Sgt. Jonathan Mattingly, who was shot during the raid, told the Public Integrity Unit that "our intent was to give (Taylor) plenty of time to come to the door because she was probably there alone."
His interview was played for the grand jury. 
He said police banged on the door 6-7 times and announced. He said officers burst in when there was no response.
"He hit my femoral." Mattingly said he saw a male and female as he turned a corner in apartment, and the man fired at him and "as soon as the shot hit I could feel the heat in my leg." He testified that he fired back repeatedly. "I knew he hit my femoral," he told the grand jury.
What kind of information were you all given before the raid?  "We were told the target (Jamarcus Glover) had packages sent to this location " Mattingly told an internal investigator. 
"She receives his packages and held his money," Mattingly said.
But Louisville police were repeatedly told there were no packages, "suspicious or otherwise," delivered to Taylor's home in connection to the drug investigation, according to testimony in an internal LMPD report.
Officers asked two members of the Shively Police Department to check with a postal inspector and were told there were no packages being sent to Taylor's home.
In a May 18 interview with the department's Public Integrity Unit, Shively police Sgt. Timothy Salyer said that sometime after Taylor's shooting -- and after he read the warrant affidavit -- he asked Mattingly about the affidavit.
"Sgt. Mattingly stated he told Detective Jaynes there was no package history at that address," Salyer told investigators, according to a summary of the interview.
"Soft target." Det. Myles Cosgrove, who fired the fatal bullet, according ot Cameron, testified in an internal investigation that Taylor was a "soft target" and officers were asked to "please knock and announce and to use our maturity as investigators to get into this house."
In his interview, which was played for the grand jury, Cosgrove said that while officers had a no-knock warrant for Taylor's home, they were urged in a briefing "not to hit the door."
As they are outside of Taylor's apartment, Cosrgove said Det. Brett Hankison "challenging somebody." He said Hankison is "challenging a male individual who is standing in open door"
The man, a neighbor of Taylor's told police to leave her alone, Cosgrove said. 
Officers knocked on Taylor's door and announced that they were police, he told investigators. When there was no answer after about two minutes, Cosgrove said the order was given to knock the door in. 
Mattingly was the first one to enter the apartment, he said. 
Cosgrove testifies he doesn't recall many details of the shooting, describing himself as being disoriented. He said he saw "this shadowy figure" and had tunnel vision.
The officer said he saw "vivid white flashes," which he believed was gunfire, when Mattingly was shot. 
"I did not have any hand sensation or any recollection that, that, I'm firing a gun, he told investigators. "If you told me I didn't fire a gun I'd be like 'Okay, I believe you.'"
Hankison interview. Former Det. Brett Hankison told police investigators there were "30 to 45 seconds of banging and announcing, knocking and announcing" before officers broke down Taylor's door, according to audio of the March 23 interview played to the grand jury. 
Hankison said officers were briefed -- around 10 p.m to 11 p.m. -- and told they would be serving a "no-knock" warrant. The warrant for Taylor's apartment was one of several being executed about the same time. 
Hankison said he understood that the warrant was a "no-knock" was "because of the propensity for violence. I think that the other locations, the guns that were found prior, I think the violent history. I think this, this address was also a 'no-knock.' However, we were told this would be a female was there. They knew of a female suspect. She -- I think somebody said -- she was heavy set. I don't recall her name. But she resided at that location."
Hankison told investigators he saw "darkness in the apartment" after officers rammed the door, then "immediate illumination of fire" and "a figure in a shooting stance. And it looked as if he was holding he or she was holding an AR-15 or long gun, a rifle."
He later said he was "certain" it was an AR-15. 
Listen to the grand jury recordings below: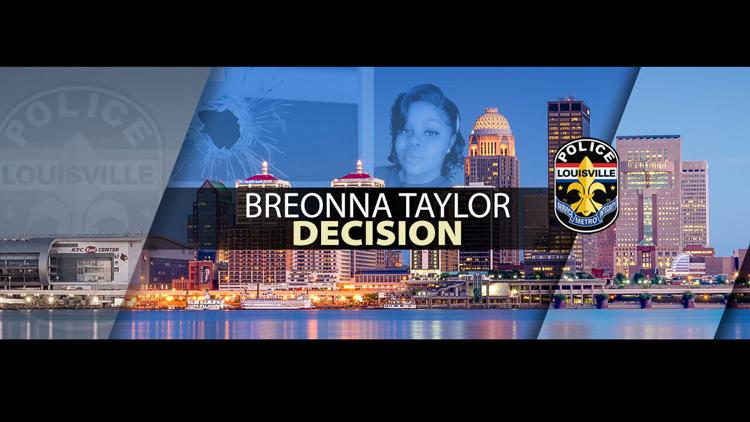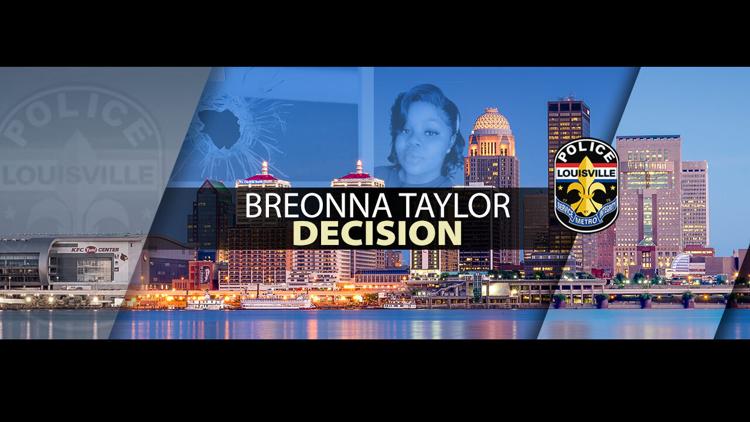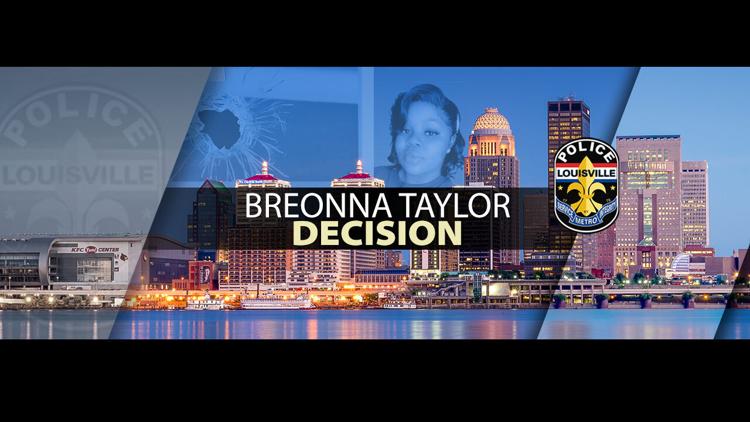 The grand jury met for more than two days before returning an indictment September 23 against former Louisville police Det. Brett Hankison on three counts of wanton endangerment for firing into a neighboring apartment during the March 13 undercover raid on Taylor's unit on Springfield Drive near Pleasure Ridge Park. 
Cameron said in an interview with WDRB this week that his office recommended the grand jury indict on those charges, but his special prosecutors did not pursue charges against the two officers who also fired their weapons.
Det. Myles Cosgrove fired the shot that struck and killed Taylor, Cameron has said FBI ballistics analysis showed. Mattingly was hit in the leg by a bullet that Cameron said was fired by Kenneth Walker, Taylor's boyfriend, who has said he shot from the apartment's hallway because he believed police were intruders. 
Mattingly and Cosgrove shot into the apartment in self-defense after Walker fired first, the attorney general said.
No one has been charged in connection with Taylor's death. For months, protesters and activists in Louisville and other cities have called for the officers who killed her to be charged -- in some cases, they argued, with murder.
Bailey Smith agreed to give Cameron until noon Friday to produce the records that were originally due to the court on Wednesday. Cameron sought the delay in order to redact personally identifiable information such as addresses and phone numbers. 
An anonymous grand juror also has asked a court to make the jury's proceedings public. 
Related Stories: 
Copyright 2020 WDRB Media. All rights reserved.