LOUISVILLE, Ky. (WDRB) – A Kentucky state lawmaker has introduced a bill that would prohibit state law, executive orders or even local school board policy from requiring face coverings in public schools and universities in response to COVID-19.
Among other things, the measure also would shield state-regulated day care and child care centers from fines and penalties, including having their licenses revoked, for refusing to mandate masks.
Republican Rep. Lynn Bechler of Marion, who represents four counties in western Kentucky, pre-filed the legislation on Monday. It can be considered when the General Assembly convenes next January.   
Bechler said in an interview that mask mandates for children are "absolutely wrong," especially while "keeping the parents out of the loop."
"The bill does nothing to keep someone from wearing a mask, or from a parent to have her or his child wear a mask," he said. "It simply says that the governor can't mandate the wearing of it."
But Bechler's proposal also would keep locally elected school boards from requiring masks. School boards in Jefferson and Bullitt counties were among the districts that imposed those mandates prior to Gov. Andy Beshear's executive order last week that applies to child care centers and public schools across the state.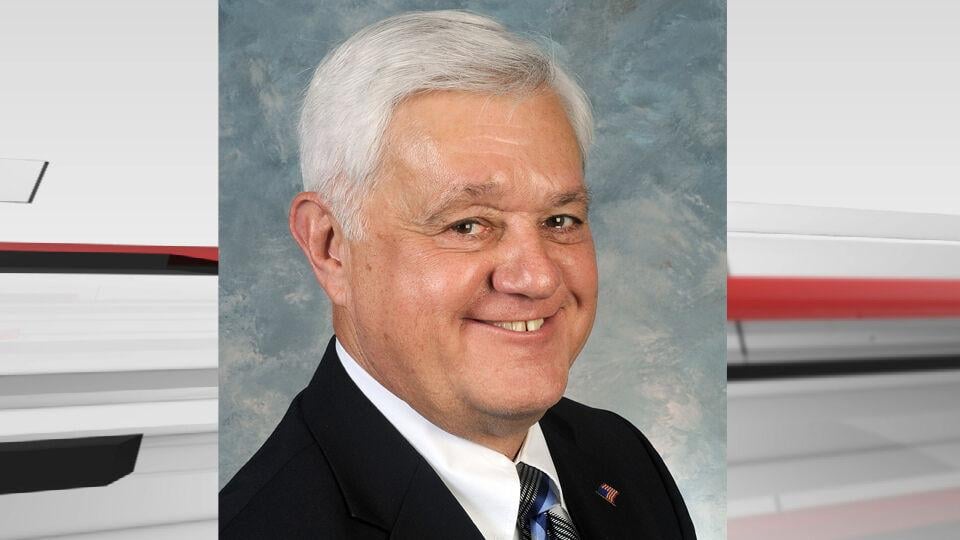 In all, 48 of the state's 171 school districts had required masks before the governor's order.
"We're putting it in the parents' hands, not the school boards' hands," Bechler said. "So parents actually are closer to our children than the school board, and it should be the parents making that decision."
Jefferson County Board of Education member James Craig tweeted Monday that the General Assembly should not "follow this path."
I am BEGGING the General Assembly to not follow this path. So far, JCPS is quarantining a tiny fraction of students and staff as compared to other districts that opened without masks. Please, please, please don't do this. https://t.co/EtGT0qeleD

— James Craig (@JamesDeVille) August 16, 2021
Craig said in an interview that the school district's approach is to prevent the person wearing a mask from infecting those nearby. Vaccines and masks are two tools to combat the coronavirus, he said, but until those under 12 can receive a vaccine, "masking is our only method of protection for them."
He also took issue with Bechler's argument that parents ought to decide if their children wear masks, saying that runs counter to other public policy decisions -- like allowing guns in school.
"The concept that it should be left to the parents conflicts with the way we run all public schools," he said.
Bechler's bill would apply to masks on public school premises, on any "school-sponsored" transportation, and at school-sanctioned events. They also couldn't be required on property owned, used or leased by a public universities or other postsecondary institution, although there are exceptions for health care providers and clinical research.
Bechler was among four Republican legislators who sent a letter to Beshear last week raising concerns about the governor's executive order, according to a press release. Those lawmakers urged the Democratic governor to reconsider the mask mandate for 2- to 4-year-olds.
Attorney General Daniel Cameron, a Republican, has challenged Beshear's order to the Kentucky Supreme Court, contending the governor "directly ignored" laws passed by the GOP legislature that limit his power to re-impose pandemic restrictions such as a mask mandate.
The Kentucky Board of Education also approved an emergency regulation last week that requires masks in public schools into next year.
Bechler, an engineer, cited low death rates from COVID-19 as support for having no mask requirements. The most recently published state figures show that 7,442 people have died in connection to coronavirus cases in Kentucky, or about 1.4 percent of all confirmed or probable cases. The death rate for those under 20 years old is 0.008 percent.
"When I look at the data, it tells me that the data doesn't support the mandates at this point," he said.
Asked about concerns about overall cases, including those that could result in lingering health problems, Bechler said people raising those points "are selectively choosing data to support their argument."
He told WDRB News he questions the effectiveness of masks in general and that "the size of the organisms or the virus is so small that the masks don't do anything." He said his data came from the U.S. Centers for Disease Control and Prevention or another agency, but he wasn't able name his source.
In a science brief updated in May, the CDC said research shows that cloth masks effectively block most large droplets and up to 50 percent to 70 percent of fine droplets and particles.
According to its most recent guidance, the CDC advises people who are not fully vaccinated, including children older than 2, to wear face coverings in indoor public places, along with fully vaccinated people who have weakened immune systems. It also recommends those who are fully vaccinated wear a mask indoors in areas of high COVID-19 transmission.
Copyright 2021 WDRB Media. All rights reserved.