LOUISVILLE, Ky. (WDRB) -- Former employees of the Bullitt County Jail said they were treated so badly by the jailer that they had to leave. And newly-uncovered surveillance video shows what happened inside on June 19.
In the video, Jailer Paul Watkins is clearly upset about people calling into work. He tells a minority employee, "Evidently nobody gives a f***, but you know what, they're going to start giving a f***, I guarantee you they are."
Watkins gets upset at an employee and says, "Are you afraid to call me? Well, what the f***? ... Just like this sh** today and doing like you did, that tells me you don't give a f*** about me or you all either way."
This was a Saturday morning. Watkins said in the video he is so upset. 
"Do you have my phone number, why in the f**** did you not call me?" Watkins says. An employee replies, "I don't have an answer for that, sir."
Watkins says, "I'm pissed to the max. There's going to be some heads rolling. I'll never get over it.
"I think I'll just get a boxing ring out here and some gloves ... and say gentleman, let's get it on."
Britny Costa, a former internal affairs captain at the jail, says she worked there from January to June of 2021. Her father had also worked in internal affairs at the jail. She said her sexual orientation made her a target for Watkins' discrimination.
"You don't see that kind of treatment to white males in that facility," Costa said. "You never have any problems with white males. It's either a female or someone of color or different background.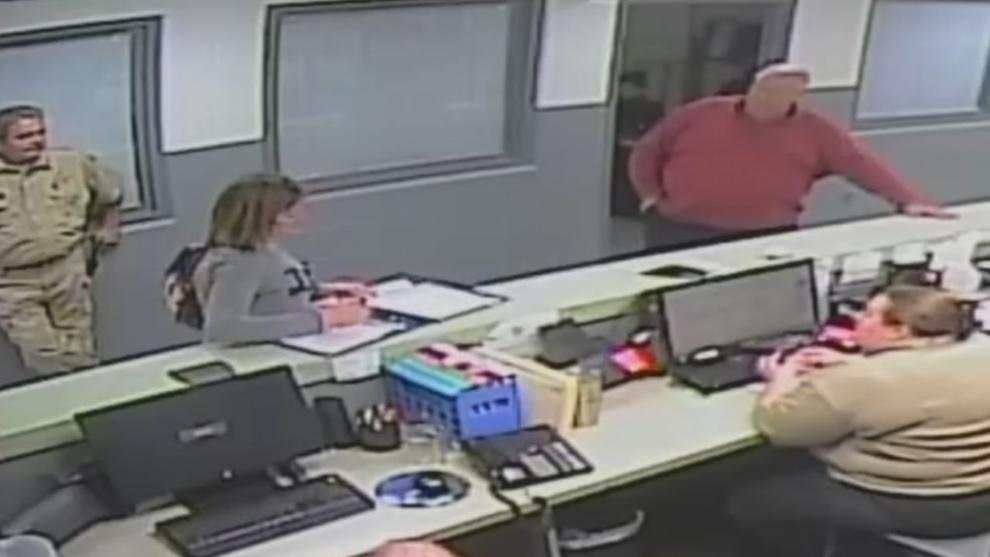 "Me being with a female, he's made it very clear that he does not agree with my lifestyle or my partner's. He's made it very clear to others using derogatory statements , fa*****, d***. It's just very degrading."
Wayne McMillen, the FOP chaplain, and a former jail employee who serves on the Bullitt County Sheriff's Merit board, said he's received complaints about harassment. McMillen said this is how the jailer treats certain people
"He treated most of the white males with respect," he said. "He treated the females as they were lower than him."
Employees said it's a pattern of behavior that has led to a string of lawsuits against Watkins alleging discrimination, racism and inmate mistreatment.
In surveillance video that's part of another lawsuit, Watkins says to a female nurse at the jail, "What about this chick here? Is she doing all right? I've come in for my examination."
In June, Grace Smith and Carl Reesor, who helped run the the Bullitt County Jail in 2019, filed a lawsuit. They had left their jobs last fall, saying they couldn't take the treatment Watkins.
"He's extremely racist," Smith said. "He tried to hide it, but when you've been racist for a long time, you don't hide it very well ... The jailer was a force to be reckoned with. He didn't believe in following rules."
"He talked about how he hated Chinese people," Reesor added. "It was to the point we thought he was kidding, and we're all kind of looking at each other. Then we find out he's serious."
Back in 2019, several employees contacted WDRB News complaining of a hostile and unprofessional working environment at the jail. Sherrie Thompson, a former employee, also filed a lawsuit. She said Watkins' belittles women, calling his attitude "chauvinistic."
Costa is working with an attorney on a new lawsuit against the jailer.
"I was asked to do some of my issues and my concerns, and as you can see, I have pages and pages," she said.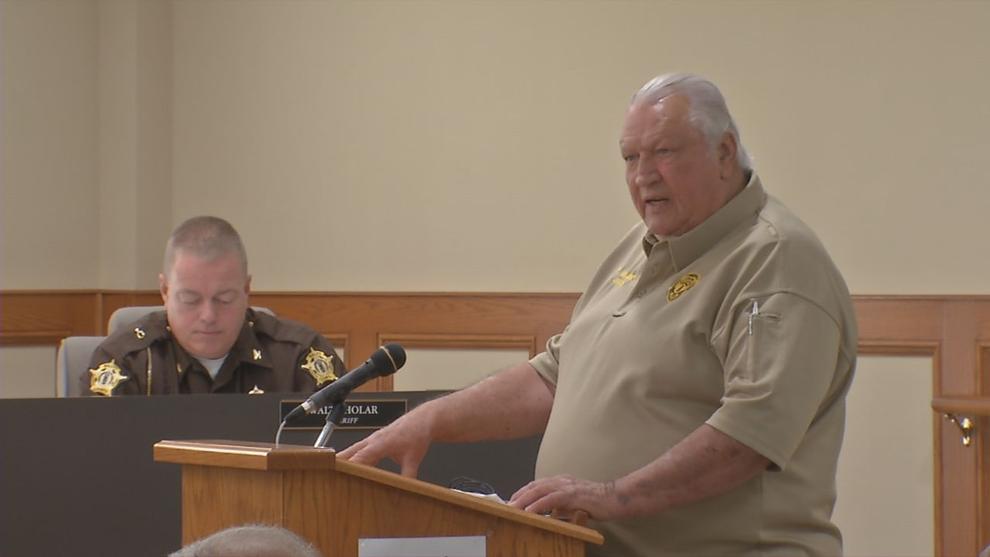 She said Watkins said many things to several employees that crossed the line.
"The fact that I was a female and didn't know my place," Costa said. "I took pride in my job and loved what I did, but being called a bi*** every day, not only to my face but behind my back."
Costa filed a U.S. Equal Employment Opportunity claim after she was fired and said she was not given a reason. She said she still hasn't received any official information about her firing.
"I asked that same question in his office," Costa said. "He really didn't give me a reason at that time. I did ask why ... I believe it was due to be me being insubordinate and I didn't let him call me a useless piece of sh** and degrade me for two weeks in a row.
"We were having a very intense conversation and he told me to shut my f****** mouth. Jailer Watkins said, 'I'm the f****** jailer, and if you don't like it, see you later.'"
Watkins was elected and took office in January 2019. Bullitt County Judge Executive Jerry Summers has said he can only appoint a new jailer if there is evidence of financial wrongdoing. Summers said he hasn't received any recent complaints about the jailer, and the county has been working with him.
"There's no standards," Costa said. "There's no accountability."
Watkins hasn't responded to several requests to tell his side of the story. 
"If you all get some other son of a bi*** in here, you think I'm bad, they -- hell ... they'll be worse than I ever dreamed of being," Watkins says in the surveillance video.
"He's came out and said he's untouchable," McMillen said. "'They can't fire me because I'm an elected official.'"
Related Stories:
Copyright 2021 WDRB Media. All Rights Reserved.