LOUISVILLE, Ky. (WDRB) -- At Mamili, a boutique in NuLu, the racks of vibrant dresses, shelves of unique jewelry and rows of ornate fascinators quickly attract attention. So, too, does the artwork that currently hangs on the walls.
Two of the three prints are what the artist, Arte Chambers, describes as reduction woodcuts, a relief process in which the wooden canvas is gradually carved away to reveal different colors and form the subject. One piece shows the form of a Black woman, with a bare torso and arms outstretched, above the text "Black Magic." The other features an angelic Black woman holding the lifeless and faceless body of a young Black man.
The third piece, made using a stencil and spray paint, features an image of Christ. Across the canvas are the names of loved ones, some of them deceased, written on by the participants of a previous art exhibition at the Roots 101 African American Museum.
The three works of art aren't just for decoration. Instead, they're meant to tell a story and start conversation.
"There's some wording in this piece that says, 'Normalize Black art,'" Chambers said.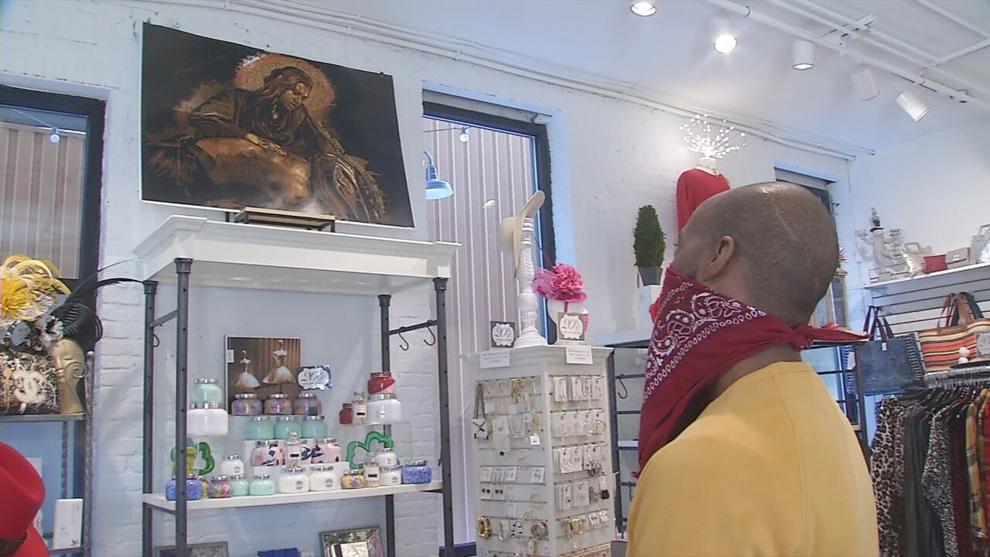 And that's what the display at Mamali and a current exhibition across NuLu is all about. For the rest of the month, NuLu businesses are providing spaces for Black artists like Chambers, Allison Cross and others.
"It means everything," said Cross, who's also a musician and has performed past gigs in NuLu. "It's great to be able to be part of a group where I was contacted directly to showcase some visual art."
The exhibition is part of a concerted effort in the district outside downtown Louisville to welcome more diversity after protest months ago.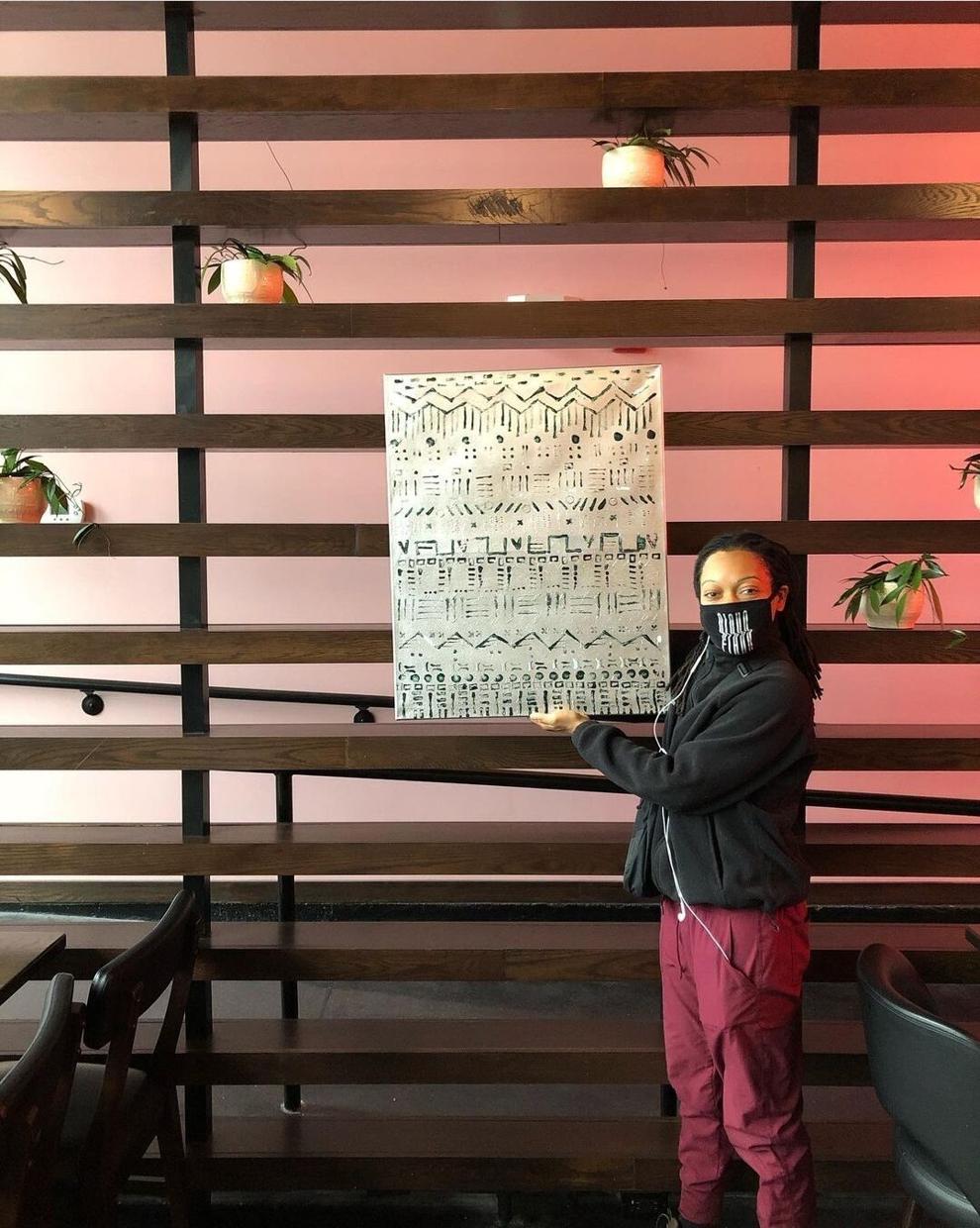 Specifically, on Friday, Jul. 24, protesters gathered in the heart of NuLu to demand a list of changes: more businesses owned by people of color, more Black employees, more products made by Black people, and the list went on.
Leaders of the NuLu Business Association considered the list a roadmap toward improvement. In response, it formed the NuLu Diversity Empowerment Council, which is chaired by Andre Wilson.
"I think, more than anything, what it did was allow each business to look at, hey, you know what, can we do a better job," Wilson said of the July protest during an Oct. 2020 interview. "To think about, hey, what ... really your inclusion practices look like. Are you actively seeking it? You know, how many minority brands and Black brands are really represented in your business? How many people do you contract with that have Black or minority businesses?"
James Wilkerson, a co-event chair the NuLu Business Association, says the Black art exhibition is just one recent accomplishment toward those goals.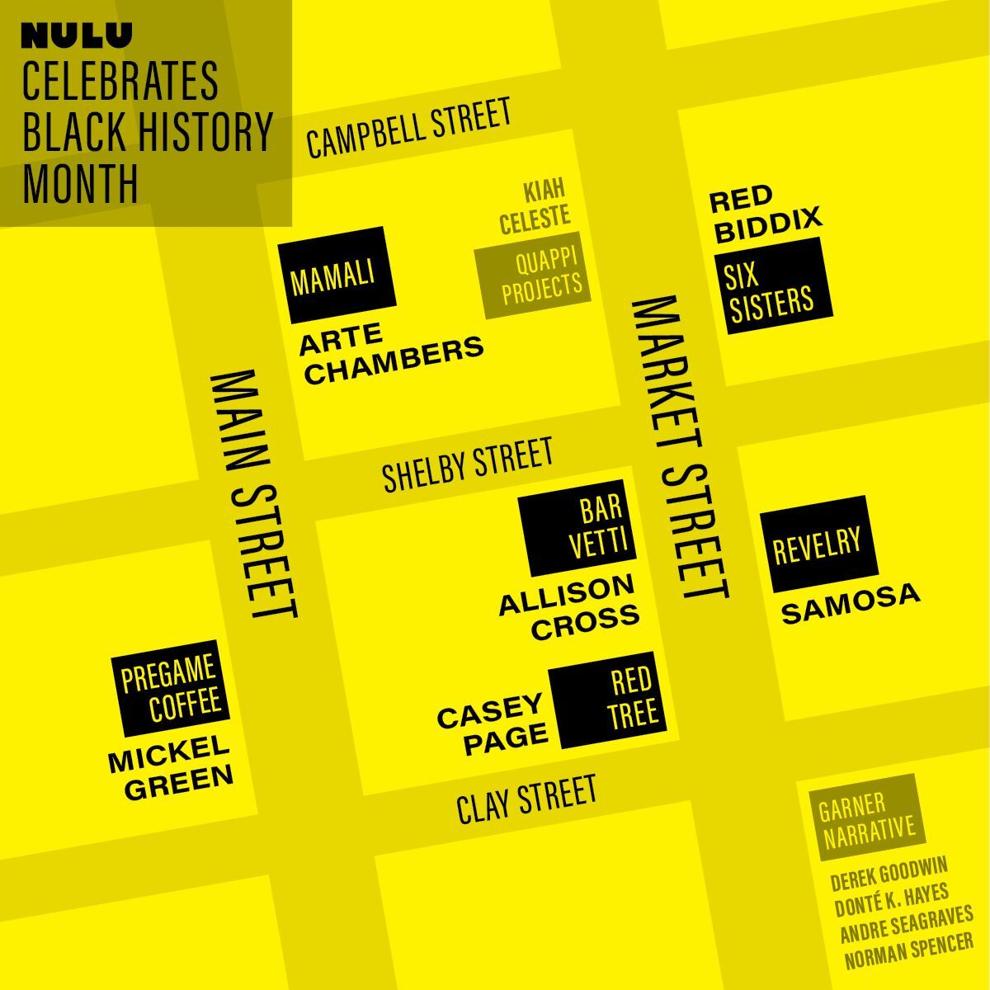 "We have artists at Mamili, Pregame Coffee, Six Sisters Boutique, Revelry, Red Tree, and then Bar Vetti," he said. "I'm so happy to see this come to fruition."
Meanwhile, Wilson says other initiatives are also underway. He says NuLu now sells products from more than 30 Black artisans, new Black-owned businesses continue to pop up and an incubator will launch soon that will encourage more growth, training and diversity.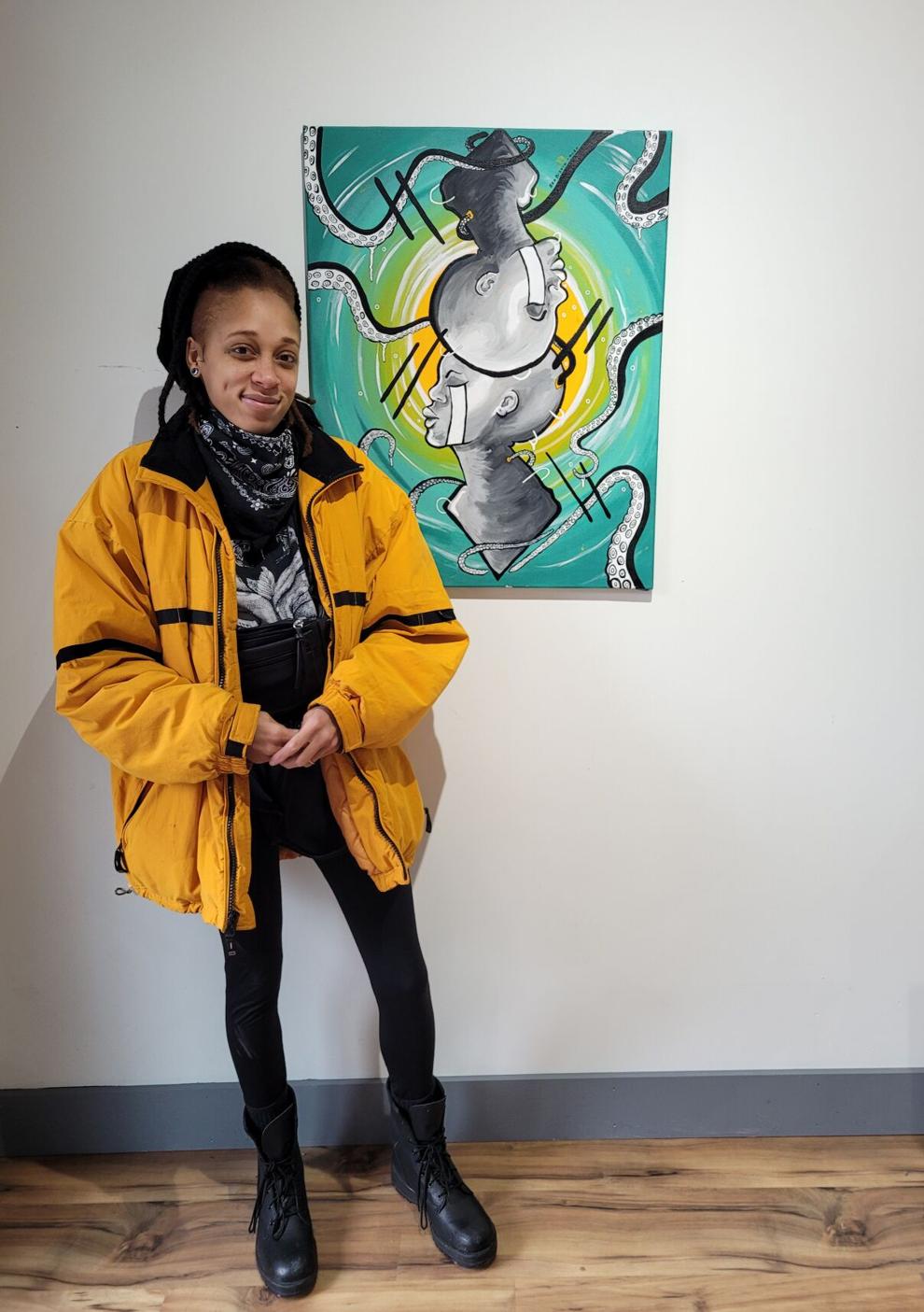 Red Biddix, another of the artists whose work is being exhibited at Six Sisters, says the Black art exhibition is a good initial step. However, issues raised about NuLu's diversity and inclusion should be rectified.
"Moving forward, there's a lot more steps that can be taken," they said.
They say other demands made during the 2020 protest should also be met by NuLu.
"Change will not happen until people start to feel uncomfortable!" they added.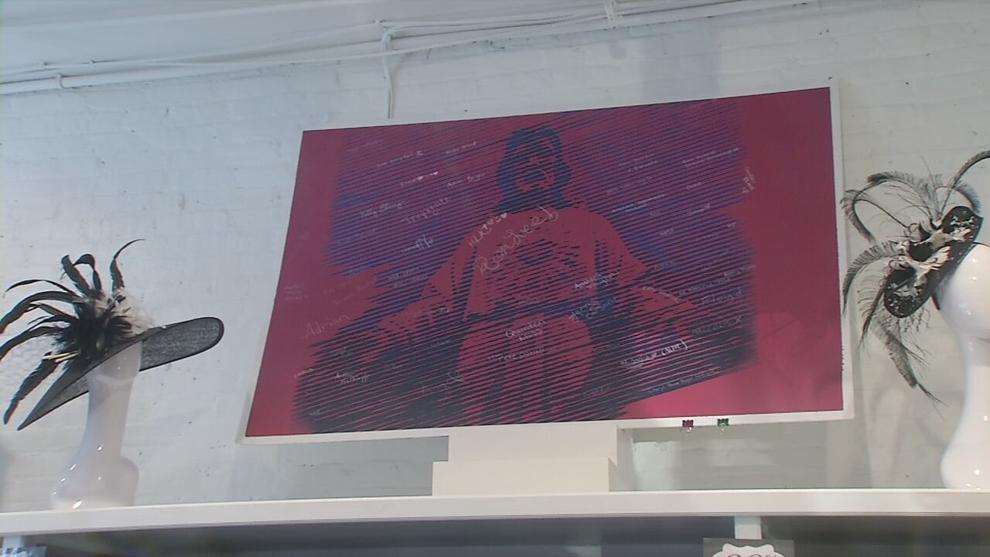 The artists hope inclusion will become the norm and, one day, an exhibition like the current one won't be necessary.
The art will be up in the businesses across NuLu for the rest of Black History Month, and the pieces are for sale.
Copyright 2021 WDRB Media. All Rights Reserved.