LOUISVILLE, Ky. (WDRB) -- Business is booming at the Louisville Zoo, and it's because of its newest member. 
Crowds have flocked to the zoo to see its baby elephant calf, who made his public debut Sept. 5. The zoo saw more than 6,400 visitors Saturday, Sept. 7, and more than 5,700 on Sunday, Sept. 8, according to a zoo spokesperson. 
That's 2,000 more people than the weekend before, the spokesperson said.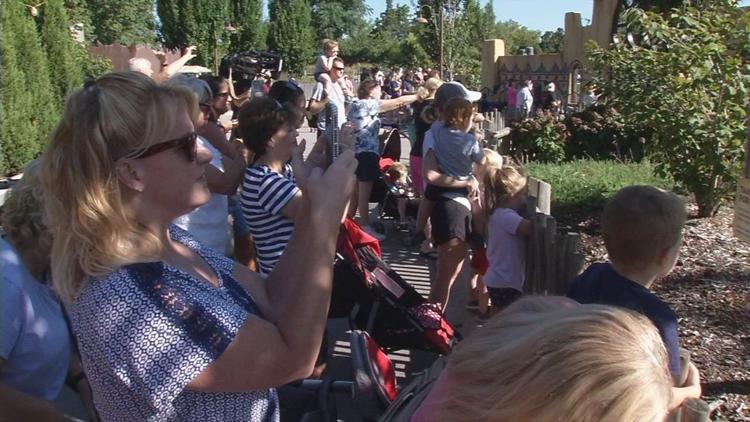 The elephant, who was born Aug. 2, doesn't have a name yet. His mother is Mikki, a 33-year-old African elephant. 
You can see the baby and Mikki between 10 a.m. and noon most days at the Louisville Zoo.
Related Stories: 
IMAGES | Louisville Zoo's baby elephant meets the public for the first time
Copyright 2019 WDRB Media. All Rights Reserved.