LOUISVILLE, Ky. (WDRB) -- A restaurant staple in the Shawnee neighborhood is closing its doors for good.
Big Momma's Soul Food Kitchen on West Broadway is set to close in December.
Even before the pandemic, carryout is all the restaurant did – and a constant line proves they know how to do it well.
"It's time. I can't stand up too much longer. My legs and feet are giving out and I have to give it up," said owner Jessie Green, who is affectionately nicknamed "Big Momma."
Green is hoping to find a buyer to the Big Momma's name to possibly keep it going. She has rented the building for 17 years and wishes luck to whoever is its next tenant.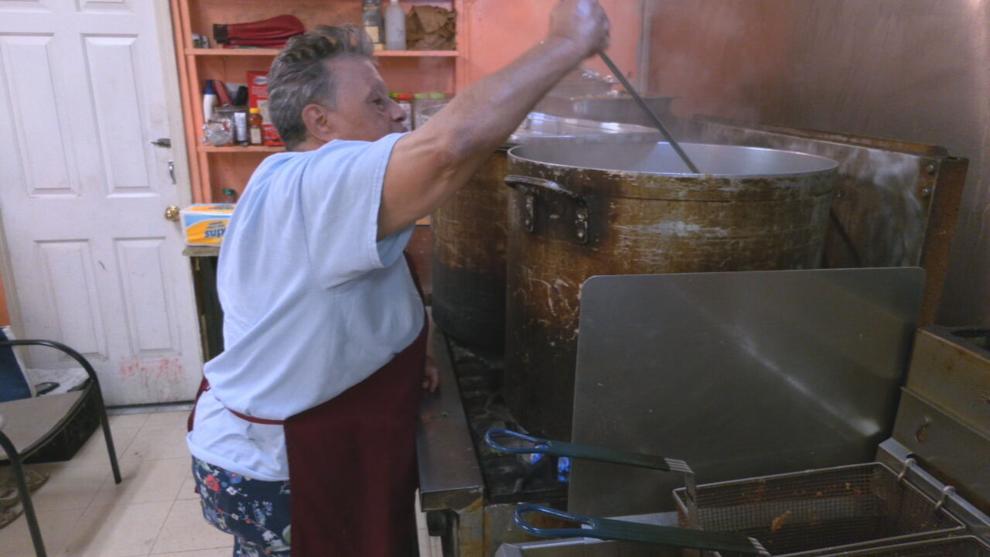 "They can't cook as good as me, though," Green said. 
On Saturday, nearly a dozen people were lined up out the door to get food - most of it made by family members. Even Green's granddaughter works in the back making the restaurant's popular meatloaf. 
Former U of L basketball players Russ Smith and Michael Baffour spent much of the afternoon Saturday hanging out in the kitchen with Green after hearing the restaurant would be closing. 
"She has been there for us for a while. We used to come in here at times when we didn't have no money, she would feed us. Never asked us for anything," said Baffour.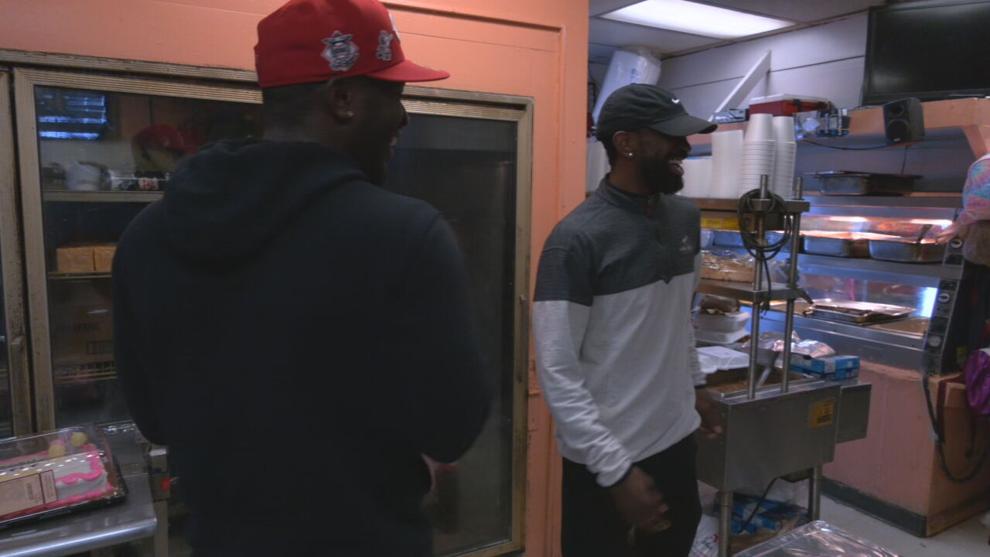 It's the food that keeps regulars like Smith coming back for more. 
"I switch it up but I usually rotate around the chicken, mac 'n cheese, sweet potatoes, cabbage," said Smith. 
Each Christmas, Big Momma's Soul Kitchen donates hundreds of dinners to those in Louisville's west end. She also delivers meals to those in local nursing homes. 
"I've had some of the customers when I first started still coming. They say 'what am I going to do without ya?' It goes both ways 'What am I going to do without you?'" said Green. "It's not the end. It's just the beginning. It's going to turn out and who ever gets it I hope they work it like me."
The restaurant's last day is scheduled for Dec. 19. 
A Go Fund me has been started to assist Green in her retirement. To donate, click here.
Related Stories:
Copyright 2021 WDRB Media. All Rights Reserved.